Gabby Barrett Includes Her Husband & Daughter In Her Latest Music Video
By Kelly Fisher
September 17, 2021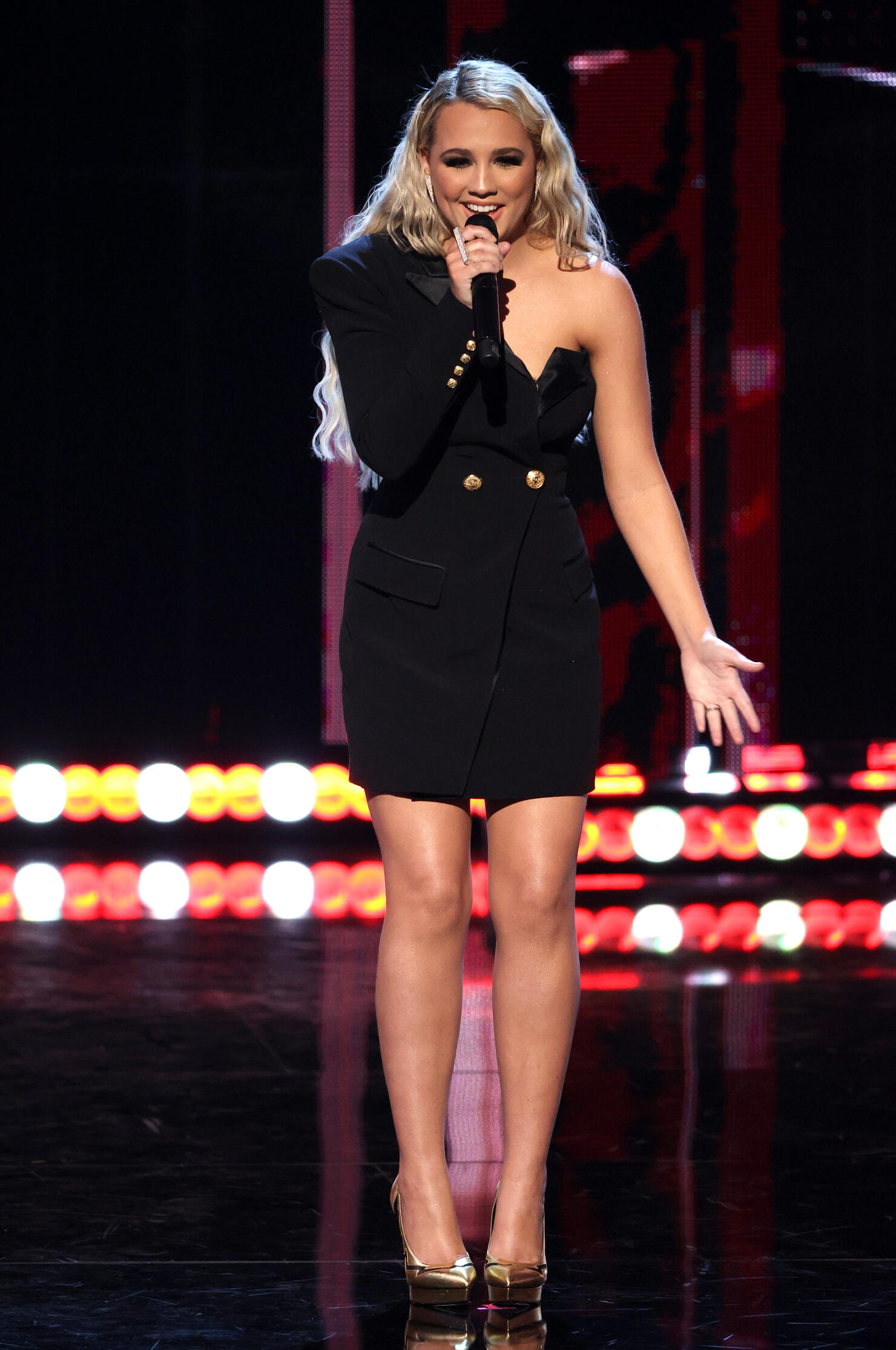 Photo: Getty Images North America
Gabby Barrett's latest music video is here!
The award-winning country artist (who is also the most-nominated female of the CMAs this year) debuted the music video for "Footprints On The Moon" on Friday (September 17). It's the latest track from her highly-anticipated debut album Goldmine to get a music video, and so far, fans are here for it. The video features a young girl gazing at the moon, Barrett's husband Cade Foehner on guitar, and an appearance by the country couple's daughter Baylah May as the "I Hope" songstress encourages listeners to pursue big dreams despite obstacles along the way:
"Everybody says that you can't 'til you do / Standing there, staring at the mirror in the room / Tell yourself 'One more day, one more day, one more shot' (Hang on) / The voices in the night, in your head / Yeah, they'll pay you to quit / He'll tell you that it's hard, 'cause it is / But you can do anything, anything you want to / There's footprints on the moon"
Barrett will be performing at this year's Daytime Stage at the iHeartRadio Music Festival in Las Vegas this September. Fans can tune in to watch the 2021 iHeartRadio Music Festival via an exclusive livestream on The CW App and CWTV.com. The festival will also be broadcast live on iHeartMedia radio stations throughout the country across more than 150 markets. Additionally, the CW Network will broadcast a two-night television special on Saturday, October 2nd and Sunday, October 3rd from 8-10pm ET/PT. Tickets are currently on sale via AXS.com.
Watch Barrett's latest music video here: