Here's Where The Chargers Rank Among NFL Power Rankings After Week 1 Win
By Jason Hall
September 17, 2021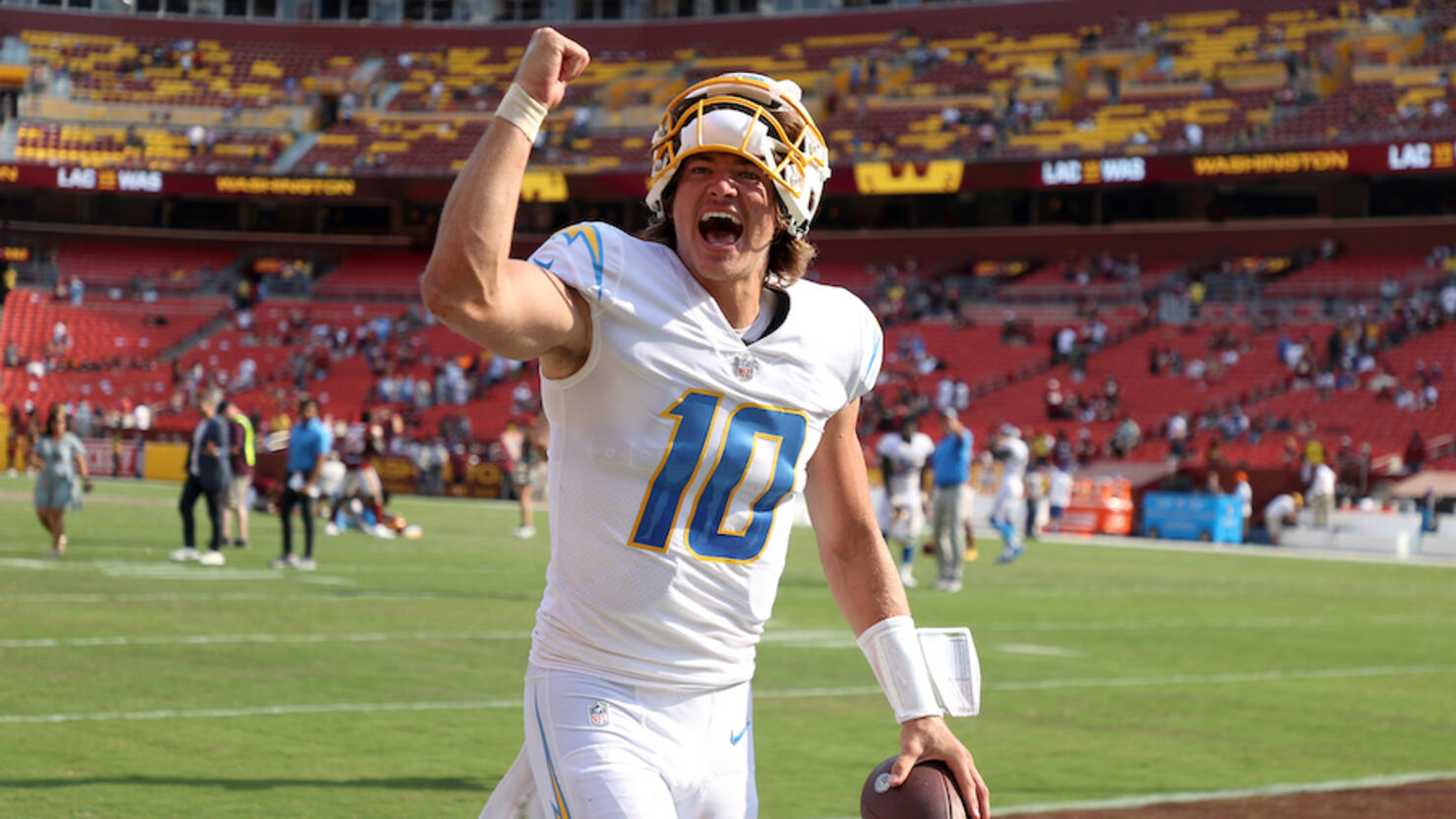 The Los Angeles Chargers' big Week 1 victory has moved them up one spot in the NFL's Power Rankings ahead of the Week 2 weekend schedule.
The Chargers ranked No. 11 among the league's 32 teams after their 20-16 road win against the Washington Football Team, having previously ranked No. 12 ahead of Week 1.
"Justin Herbert was an absolute savage from the pocket when the Chargers needed him most on Sunday," NFL.com's Dan Hanzus wrote. "The second-year QB delivered laser strikes for first-down completions of 17, 19, 20 and 9 yards -- all of them on pivotal third-down plays -- to seal a hard-fought 20-16 win over the Washington Football Team. Herbert wasn't perfect, committing two turnovers with L.A. in scoring range, but his incredible arm talent, combined with a gutsy self-belief in the opportunities that golden right arm gives him, separates him from so many of his peers. The Chargers, at long last, have a closer."
Herbert, the 2020 NFL Rookie of the Year, finished Sunday's game with 337 yards, one touchdown and one interception on 31 of 47 passing.
The Chargers will host the Dallas Cowboys in their first game at SoFi Stadium during the 2021 NFL season on Sunday (September 19).