Major Update On Paul 'Triple H' Levesque After Recent Heart Surgery: Report
By Jason Hall
September 17, 2021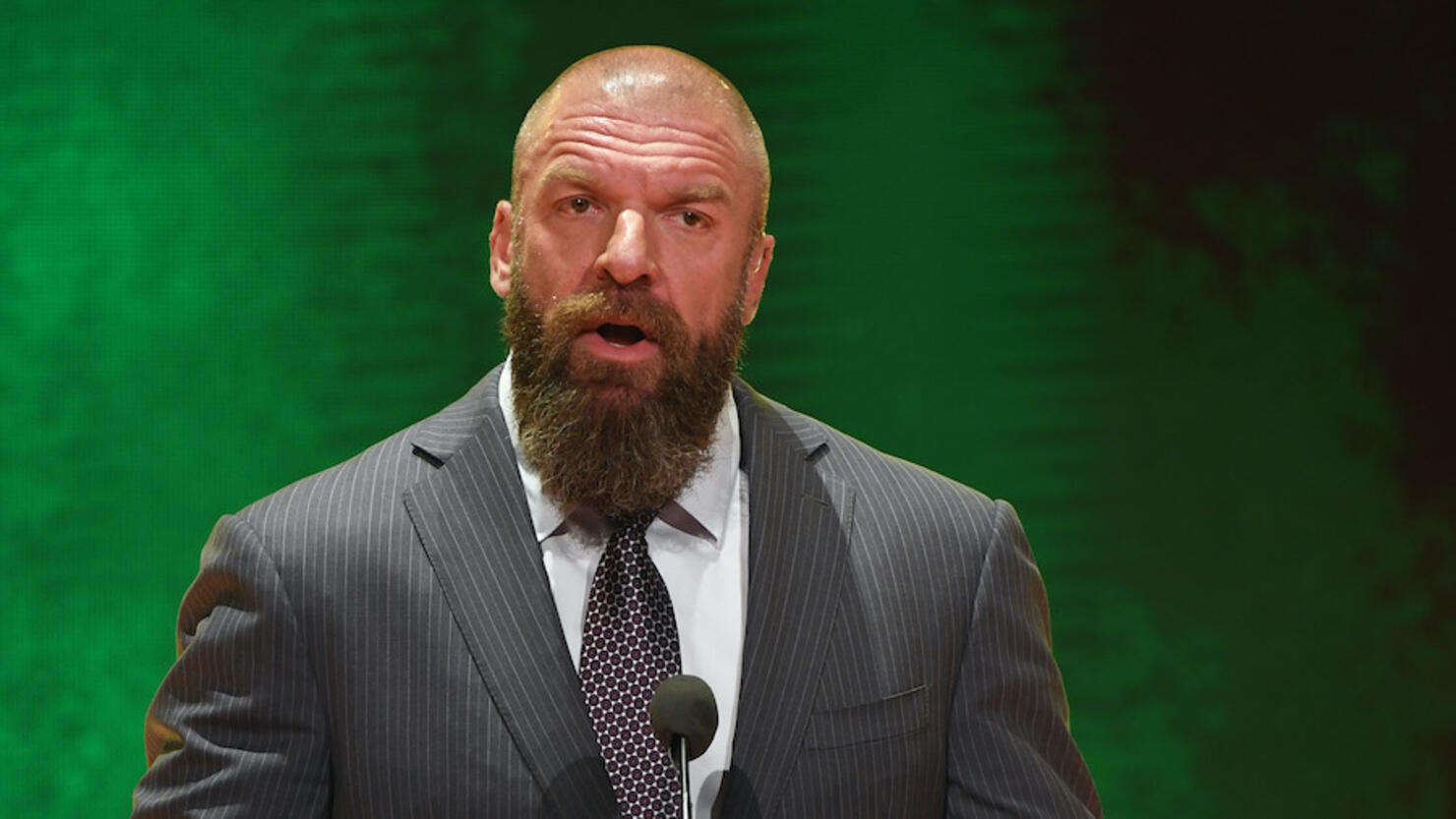 Legendary WWE wrestler and current executive Paul 'Triple H' Levesque is reportedly doing well while recovering from recent heart surgery.
Wrestling Observer Newsletter reports WWE is keeping the 14-time world champion's status quiet, but he's in good enough shape to be taking phone calls.
The report indicates that active WWE superstars were told they could contact Levesque, but were not allowed to discuss any WWE business with him.
WWE announced Levesque underwent a procedure at Yale New Haven Hospital after experiencing a cardiac event in an official statement shared on its official website September 8.
"Paul Levesque, a.k.a. Triple H, underwent a successful procedure last week at Yale New Haven Hospital following a cardiac event," the statement read. "The episode was caused by a genetic heart issue and Paul is expected to make a full recovery."
The 14-time former World Champion currently serves as WWE's executive vice president of global talent strategy and development, while also overseeing WWE's NXT brand and the WWE Performance Center in Winter Park, Florida.
Levesque was reported to be absent from the live taping of the revamped NXT 2.0 on Tuesday (September 14). Longtime friend and former faction mate, WWE Hall of Famer Shawn Michaels, reportedly ran the show in his absence, WrestlingInc.com reports.
Levesque was present during WWE's recent Las Vegas Tryouts at the MGM Grand prior to the company's SummerSlam pay-per-view event last month, which included signing more than a dozen new prospects and addressing reports of NXT changing its recruitment strategy to focus less on independent wrestlers and more on athletes without prior professional wrestling experience.
"It's a funny thing, people talk about shifting. It never really shifted," he said. "So if you go back and look at the hiring process, (it's) not the hiring process of a television show, it's a hiring process of who we're looking to train and make WWE Superstars. Long term. If you go back and look at it, it hasn't shifted. It's been the same process. I don't negate anybody from a standpoint of, 'I wrestled some independent stuff,' 'Well all right, you're out!' That's not a factor to me, but it's also not the factor that makes me go, 'Okay, you're in.' When they get in here today, if somebody goes in and hits the ropes perfectly every time, has every roll perfect, does all the stuff, makes it look easy because they've been training, that's not really showing me anything. You should be able to, if you've been training, if you've been working indies you should be able to do all of that.
"To me, what is the potential long-term? What is that potential? And are they willing to do the work to live up to that potential. Vince used to always say, 'We're a variety show' — we are. In some manner, you need a little bit of everything," he continued. "That's the key to all of this. But people hear one statement and then make one (assumption). 'Now it's that. No, now it's this.' It always has been."
Levesque has been married to Stephanie McMahon, WWE's chief brand officer and the daughter of chairman Vince McMahon, since 2003.