World's Largest Tree Wrapped With Fire Resistant Blanket
By Jason Hall
September 17, 2021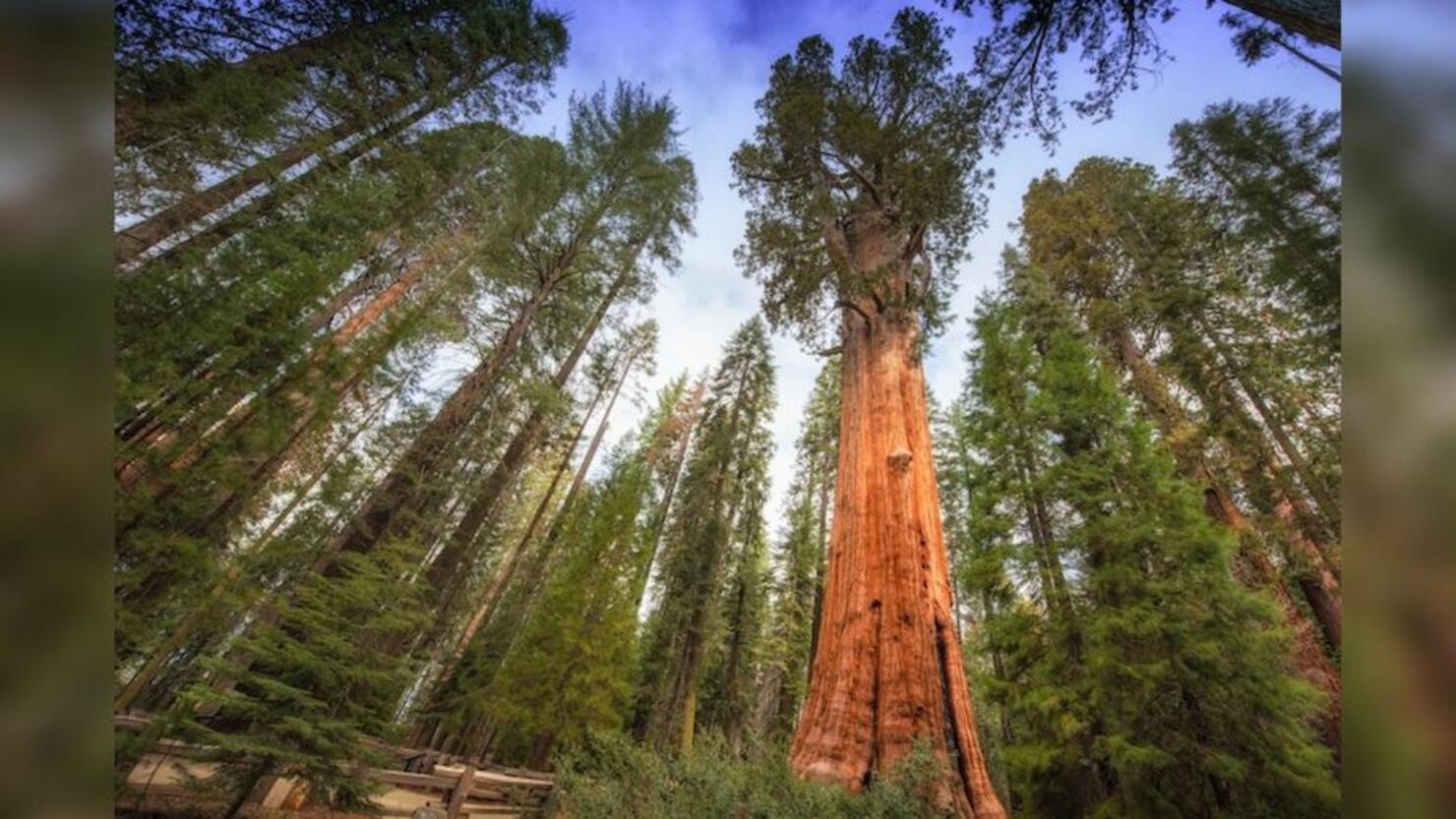 Firefighters took serious measures to protect the world's largest tree from wildfire in California.
The General Sherman Tree in Sequoia National Park's Giant Forest was among several sequoias, as well as the Giant Forest Museum and other buildings in the Sierra Nevada area to be wrapped in fire-resistant blankets for protection from potentially intense flames, fire spokeswoman Rebecca Paterson confirmed to NBC News.
The aluminum wrapping is reported to be able to withstand intensive heat for short periods of time and federal officials have used the material for several years in response to wildfires in the U.S. West.
Several homes in Lake Tahoe were wrapped in the protective material and managed to withstand recent wildfire while others nearby were destroyed.
CHECK THIS OUT: Fire officials have covered the base of the Giant Sequoia General Sherman in an aluminized structure wrap to protect it from intense heat in case the KNP Complex Fire reaches it. @ABC30
📸: Sequoia National Park pic.twitter.com/x0g4vfspoK

— Jessica Harrington (@JessicaABC30) September 17, 2021
Fire officials said the Colony Fire, which is one of two burning in Sequoia National Park, was expected to reach the Giant Forest, which includes a grove of 2,000 sequoias within days.
However, fire spokeswoman Katy Hooper said the fire didn't see significant growth on Thursday (September 16) and smoke reduced its spread in the area.
The preparations come after wildfire killed thousands of sequoias in the region last year, which included some similar in size to high-rise buildings and more than thousands of years old at the time.
The General Sherman Tree is considered the largest in the world by volume, measuring at 52,508 cubic feet, standing at 275 feet high with a circumference of 103 feet at ground level, according to the National Park Service via NBC News.