Late Hockey Player Jimmy Hayes' Family Pens Letter Thanking Supporters
By Jason Hall
September 20, 2021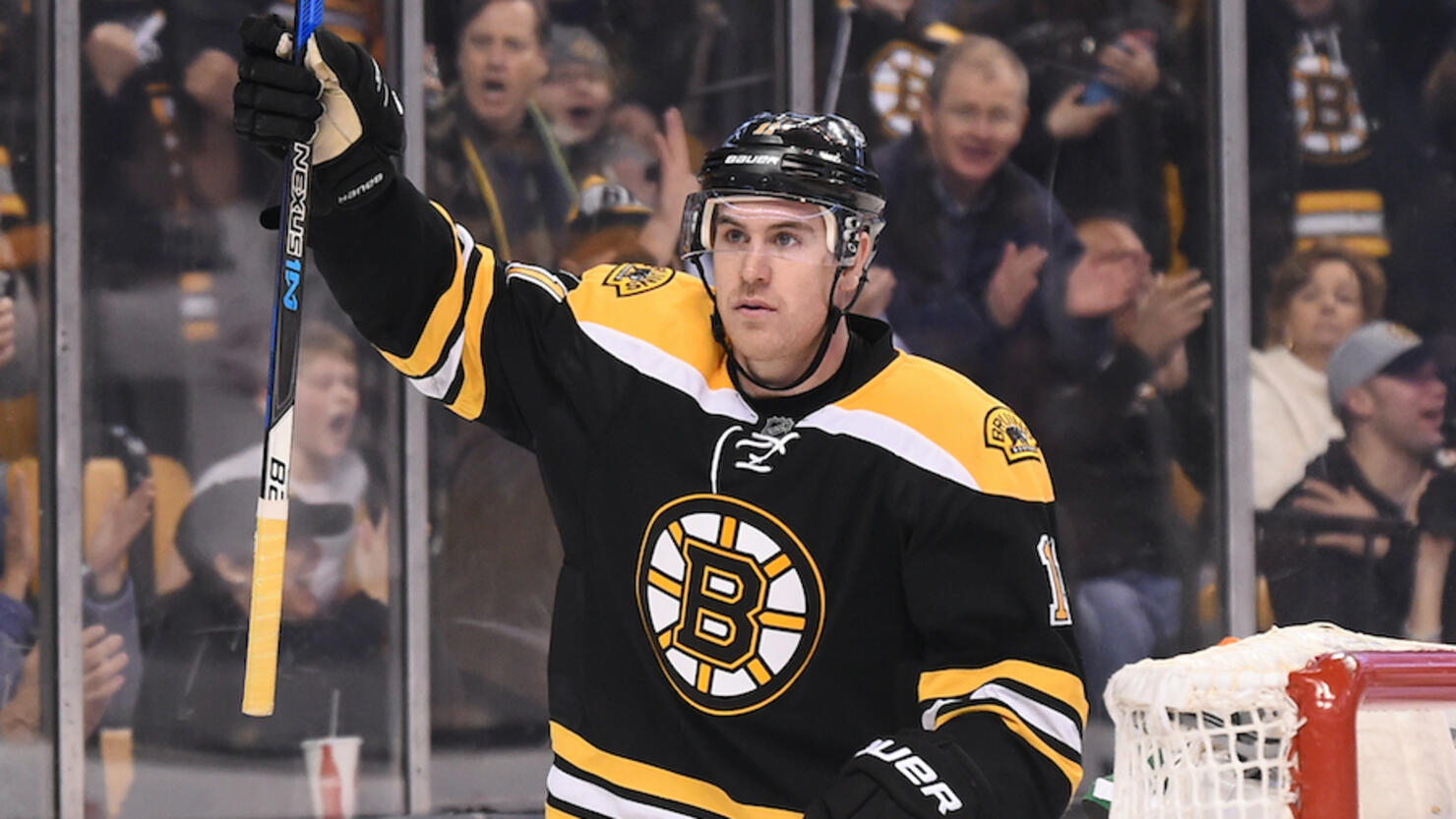 The family of Dorchester native Jimmy Hayes, a former Boston College NCAA hockey champion and Boston Bruins right winger, has issued an official statement thanking supporters in the wake of his death last month.
Hundreds paid their respects to the 31-year-old when he was laid to rest after dying of unknown causes in August, Boston.com reports.
Last week, the Hayes family issued an official letter to fans of the late hockey player published in the Dorchester Reporter.
"First and foremost, the outpouring of love from neighbors and friends – sending words of comfort, food, etc., checking on us daily, and offering support – still continue today. Our Dorchester community is a community unlike any other, anywhere," the family wrote.
"It is in times of tragedy and crisis when Dorchester rallies in a unique way to take any possible burden off the shoulders of the hurting. Our family is in awe of how relatives, friends, neighbors, former teammates, and many, many others reached out to tell us stories of Jimmy's kindness, generosity, and friendly wit. Even complete strangers shared stories of how Jimmy impacted their lives and changed them for the better."
Hayes, a right winger, appeared in 334 NHL games, scoring 54 goals and 109 points during stints with the Bruins, Chicago Blackhawks, Florida Panthers and New Jersey Devils.
The 6-foot-5 Dorchester native spent two seasons with the hometown Bruins, recording 33 points (15 goals, 18 assists) in 133 total appearances.
Hayes' last professional hockey appearance came in 2019, playing for the Wilkes-Barre/Scranton Penguins of the AHL. He had since served as co-host of the Missin Curfew podcast with fellow former NHL players Shane O'Brien and Scottie Upshall, making his last live show appearance on August 5.
Hayes led Boston College to an NCAA national championship in 2010 before being selected by the Toronto Maple Leafs at No. 60 overall in the 2008 NHL Draft and later traded to the Blackhawks in exchange for the No. 43 overall pick in the 2010 NHL Draft.
In his obituary, Hayes' family encouraged fans to donate to Dorchester Youth Hockey, where the local product forged his love of the sport at a young age.