The Jonas Brothers Take Fans Back To 2006 For New Charity Collaboration
By Ariel King
September 21, 2021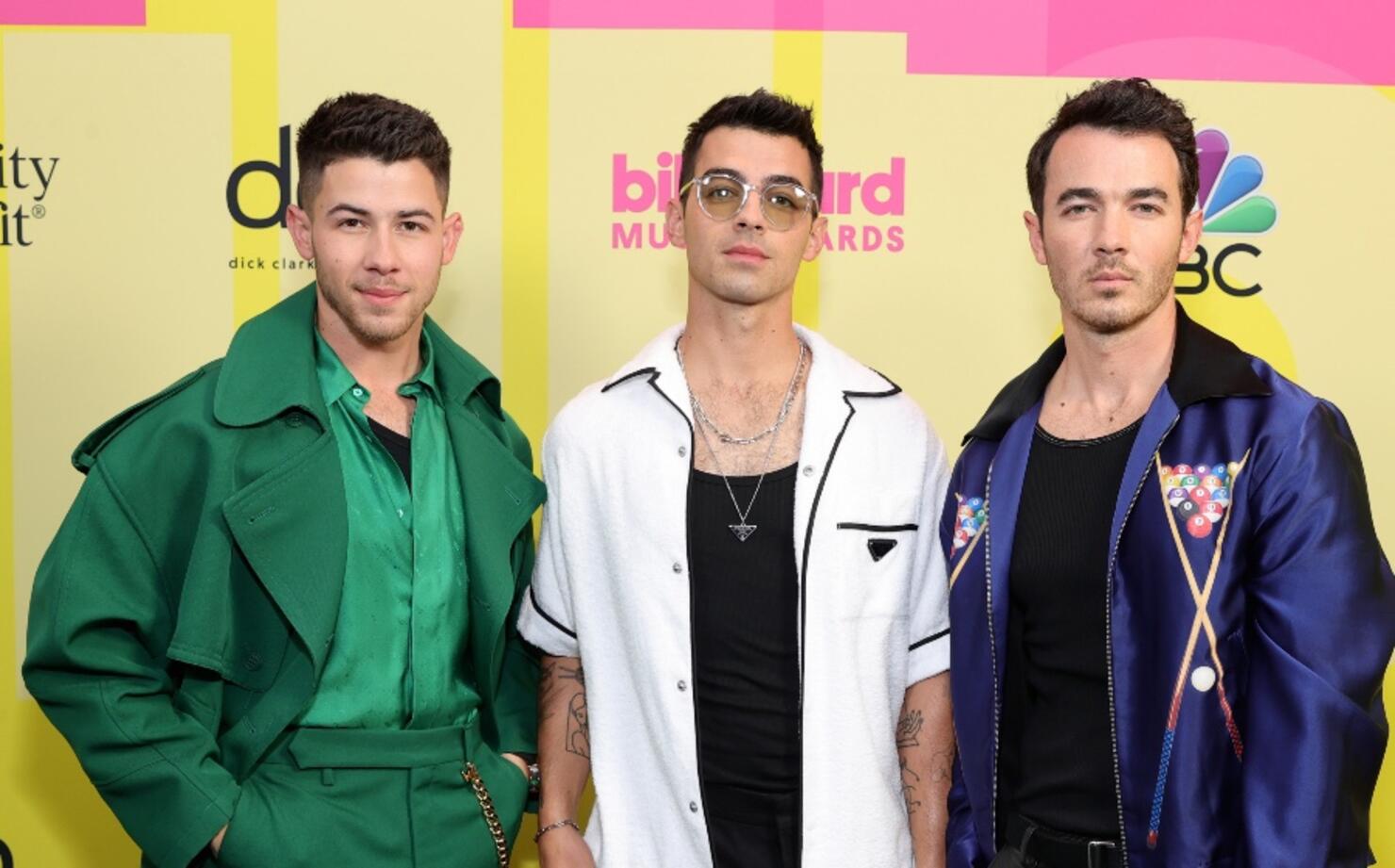 In a hilarious new promotion for Omaze to help donate to Feeding America, the Jonas Brothers are reminiscing on the year 2006 and enjoying after-show meals in diners. Taking to Instagram to share their outdated references and "how absolutely timeless we all look" while donning a collection of scarves and bushy sideburns, the Jonas Brothers promise "We're never gonna regret these choices."
Kevin, Joe, and Nick Jonas each wore wigs highlighting their mid-2000s hairstyles, commenting on how amazing it was to have reached 100 fans on MySpace. Nick Jonas sang a few bars from his 2014 hit single "Jealous," with Joe commenting, "that's never going to work" and Kevin chiming in, "Yeah, I think you're on your own on that one."
The three made jokes about their future wives, with Nick showing a photo of Priyanka Chopra and Joe and Kevin Jonas commenting "keep dreaming." When asked whether who he would want to end up with, Joe Jonas said, "I'm never getting married. I'm a lone wolf. Like my hero Jon Snow," his brothers cracking jokes about his "Harry Potter references." Nick then told Kevin that the girl he met at the beach (Kevin Jonas' wife, Danielle Jonas) will never last.
But the video's highlight was revealed to be the Jonas Brothers' Razr, a phone dressed in an abundance of scarves and a hat. Dubbed the "Jonas Phone-as," the overheating phone was revealed to need a bit more work before being released to the public. See the full hilarious video below:
The Omaze collaboration will see the Jonas Brothers bringing along a sweepstakes winner and a friend to Los Angeles for a family dinner and VIP tickets to their show at the Hollywood Bowl. Those hoping to enter the sweepstakes do not need to donate to Feeding America but are highly encouraged to do so, with donations providing more entries for each individual. Details about the sweepstakes are available here.
At their recent show at Red Rocks Amphitheatre in Morrison, Colorado, the three brothers helped aid a proposal during their set. The Jonas Brothers are currently in the midst of their "Remember This Tour," with Kelsie Ballerini joining as a special guest, and full dates are available here.