Shawn Mendes On Climate Change 'We've Been Told Since 5 The Earth Is Dying'
By Ariel King
September 23, 2021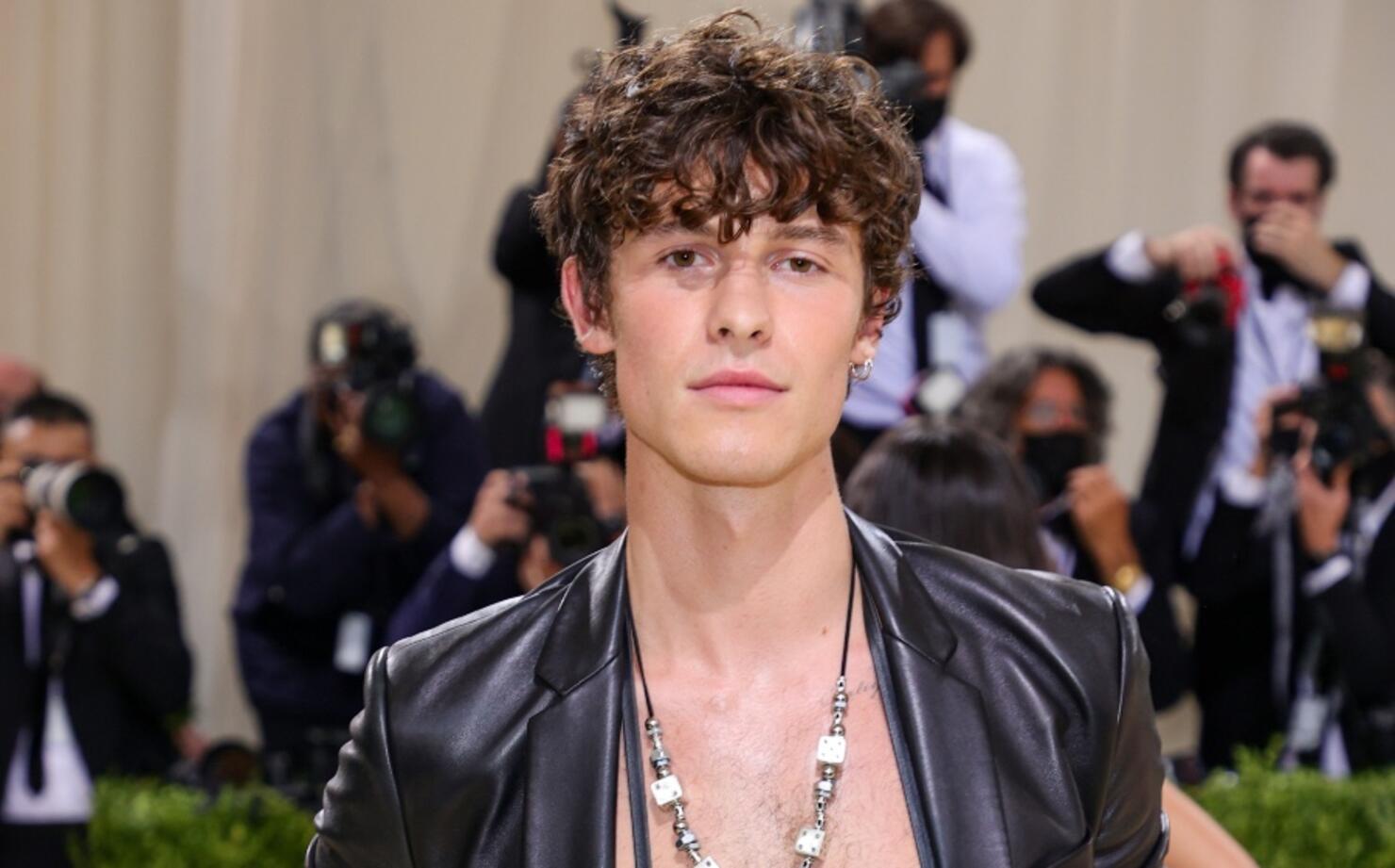 Shawn Mendes sat down with Stephen Colbert on early Thursday morning (September 23) and shared why he felt it was important to raise awareness about climate change. After reminiscing on a Brazil concert that saw him flip his guitar to reveal "Climate Action Now" taped on the back, Mendes spoke about the reasons why his generation feels so determined to act on climate change.
Colbert asked when climate change became something Mendes wanted to raise awareness about, with Mendes responding, "I mean, forever." The singer then went on to explain the specific reasons for the photo from Brazil that was shown.
"I was in Brazil, and there were crazy fires happening in the Amazon rainforest at the time," Mendes said. "And they were supposed to hold Cop 25 in Brazil, which is basically where world leaders get together and talk about how to solve climate change. Or try to. And Brazil pulled out, and the country was really kind of upset and angry, and there were demonstrations. It felt like there was a lot of anger and a lot of upset, and it felt like they weren't being heard. And I was playing in Sao Paulo that night, and we just did something simple like that."
The moment wound up being one of the most memorable on Mendes' 2019 tour, and was described as "the loudest scream I think I heard on the entire tour."
When Colbert asked if Mendes agreed with the statement that 50 percent of young people believe humanity is doomed because of climate change, Mendes said he did. "We've basically grown up, my generation, going to school since we were like five being told that the earth is dying. It's only fair to be adults now and feeling like, it's always been dying it's always been doomed."
Shawn Mendes recently announced his "Wonder Tour," and will be donated $1 from each show ticket to his Wonder Grant that helps fund youth activists. While speaking on The Late Show with Stephen Colbert, Mendes discussed more of what influenced him to begin his own foundation (the Shawn Mendes Foundation) at the age of 23.
Mendes' interview also saw him talk about wanting to stay away from social media, but regularly failing to do so. The "Stitches" singer also recently sat down with Vanity Fair for their infamous lie detector test, where he talked about his thoughts on Taylor Swift's longtime boyfriend, who actually runs his dog's Instagram account, and more.