Kelly Clarkson Dishes On Her 'Purpose' For Christmas Breakup Single
By Kelly Fisher
September 27, 2021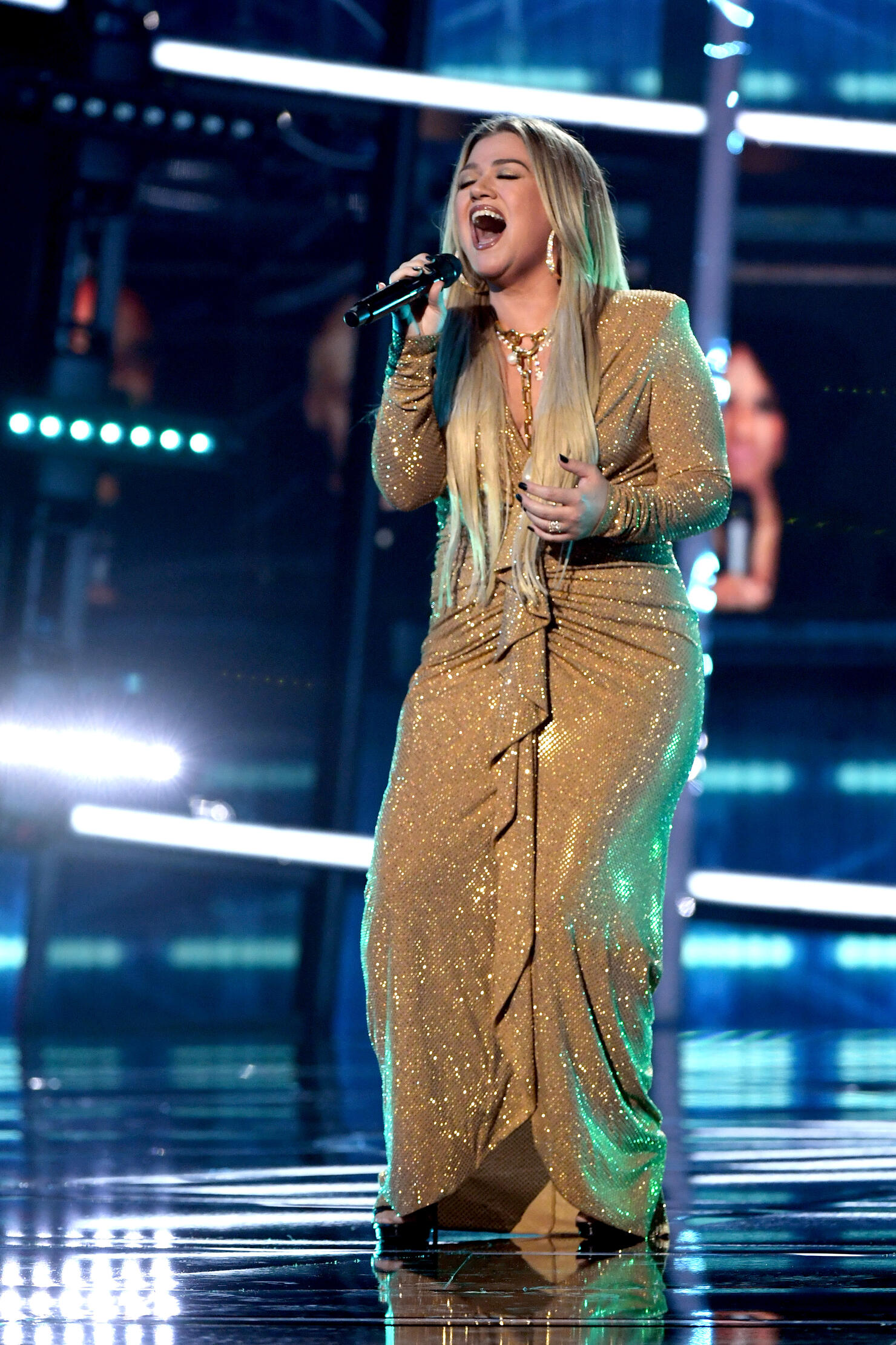 Kelly Clarkson is getting ready to release her star-studded Christmas album, and she just dished about the inspiration for her upbeat holiday breakup single.
Clarkson's "Christmas Isn't Cancelled (Just You)" is already available, and it's the first taste of When Christmas Comes Around, her 15-track holiday album releasing on October 15. This marks Clarkson's sophomore Christmas album, following Wrapped in Red in 2013. Her latest Christmas album features fellow Voice coach Ariana Grande and country artists Chris Stapleton and Brett Eldredge.
Clarkson said of "Christmas Isn't Cancelled (Just You)" in a recent Instagram post:
"My purpose for choosing this lyric as the title of this project was to bring forth a sense of reality to the fact that we are probably in very different places emotionally 'When Christmas Comes Around…' Some of us are consumed with a new love, some of us reminded of loss, some filled with optimism for the coming new year, others elated for some much deserved time away from the chaos our work lives can sometimes bring us. Wherever you are, and whatever you may be experiencing, I wanted everyone to be able to connect to a message on this album. Each year you may even have a new favorite depending on where you are in your life, but while change can be unpredictable there is no better time of year, in my opinion, to breathe hope into one's life and let possibility wander."
Clarkson continued in a new interview with ET, explaining that she never expected to record another Christmas album, but "then I thought, you know what, I feel like I could use some cheer…and maybe a lot of us could." She added that When Christmas Comes Around is "very representative" of a range of emotions that emerge around the holidays — both happy and sad — and it "doesn't mean everything's over" when a relationship doesn't pan out.
Listen to "Christmas Isn't Cancelled (Just You)" on iHeartRadio here.