Watch Kane Brown's Wife Give A Tour Of Daughter's 'Enchanted' Nursery
By Kelly Fisher
September 27, 2021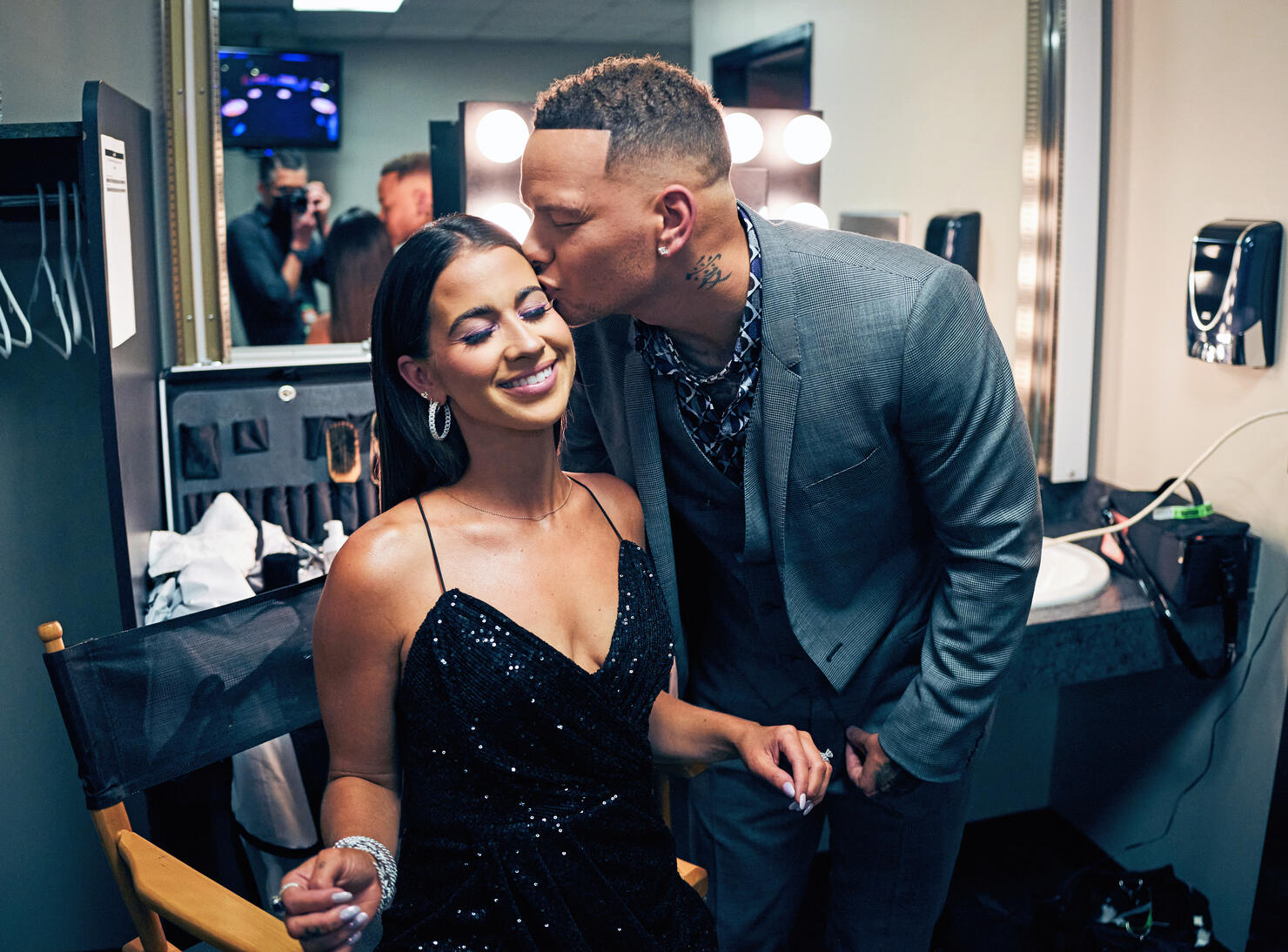 Country artist Kane Brown has an adorable daughter, and his wife just shared that she has the perfect nursery to match.
Katelyn Brown took to social media to give fans a tour of Kingsley's nursery, and it's an "elegant and sophisticated" enchanted forest. Katelyn dished that whether she and Kane welcomed a boy or a girl, she knew she wanted everything to be neutral rather than colors that are more commonly gender-specific. "I think it's super relaxing," Katelyn said of the color scheme. "So, this whole vibe of this nursery is just calm and peaceful and neutral."
Katelyn tours viewers through Kingsley's nursery in the nearly 7-and-a-half-minute video, pointing out the subtle treetops painted on the walls, the crib (which will turn into a toddler bed) with Winnie the Pooh and other favorite stuffed animals inside, a custom light glowing with Kingsley's name and more. Some of Katelyn's favorite features include a tree-stump end table in the "super earthy and woodsy" rocking chair area of the room, a custom-painted lion painting by the same artist who painted the treetops, and a few personal touches. Kingsley has a giraffe-shaped basket full of hand-made stuffed animals, all made by Katelyn's aunt for her baby shower. Kingsley also has her mother's piggy bank and a cross she had as a little girl.
"It's so sweet to have these little touches," Katelyn said of the neutral, enchanted forest-themed nursery. Watch the tour here: