Kane Brown Shares Sneak Peek Of His Upcoming Collaboration With H.E.R.
By Kelly Fisher
September 28, 2021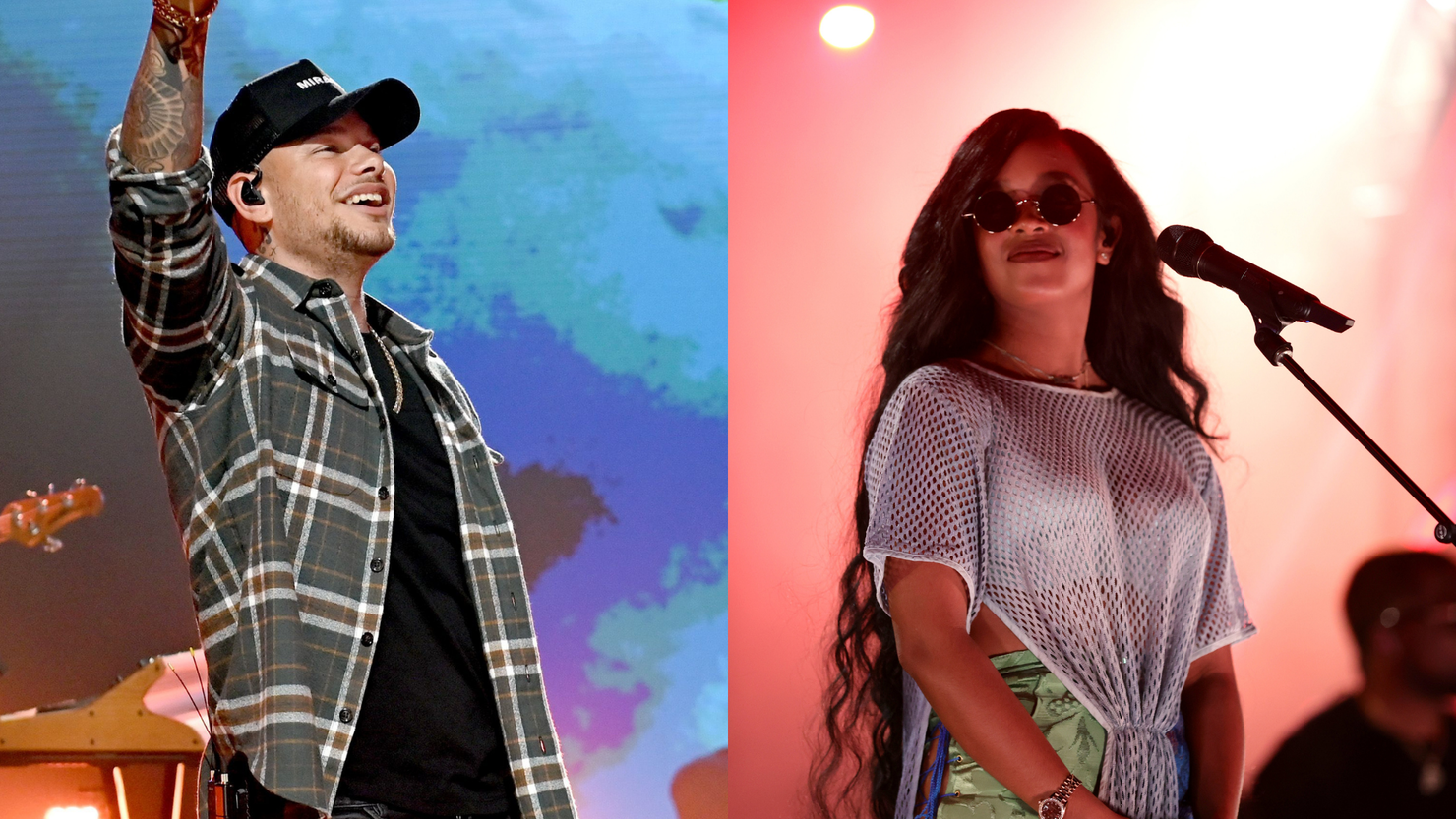 Last week, Kane Brown revealed that he's releasing a new project with H.E.R. — and he just shared a sneak peek of the upcoming single.
Brown took to his social media channels on Tuesday afternoon (September 28) with a black-and-white video, giving fans an opportunity to hear the first snippet of "Blessed & Free." The song is Brown's latest cross-genre collaboration, and it's slated to release on Thursday (September 30). H.E.R. shared the same video on her Instagram story.
Brown, 27, released another hit collaboration with blackbear(a.k.a Matthew Musto) called "Memory" this summer. It adds to other pop-infused tracks from Brown, including "One Thing Right" with Marshmello and "Be Like That" with Khalid and Swae Lee, among others. That's in addition to his latest solo work. Brown debuted his latest single and music video, "One Mississippi," in August.
H.E.R., 24, marked her debut full-length album Back Of My Mind with an exclusive iHeartRadio Album Release Party later that month, on June 21. The 21-track album features artists like artists like Ty Dolla $ign, Cordae, Lil baby, Kaytranada and Thundercat, Chris Brown, Yung Bleu, DJ Khaled and Bryson Tiller, and YG.
Check out the first look at "Blessed & Free" here: