See Jimmie Allen's Rumba On 'Dancing With The Stars'
By Ariel King
September 28, 2021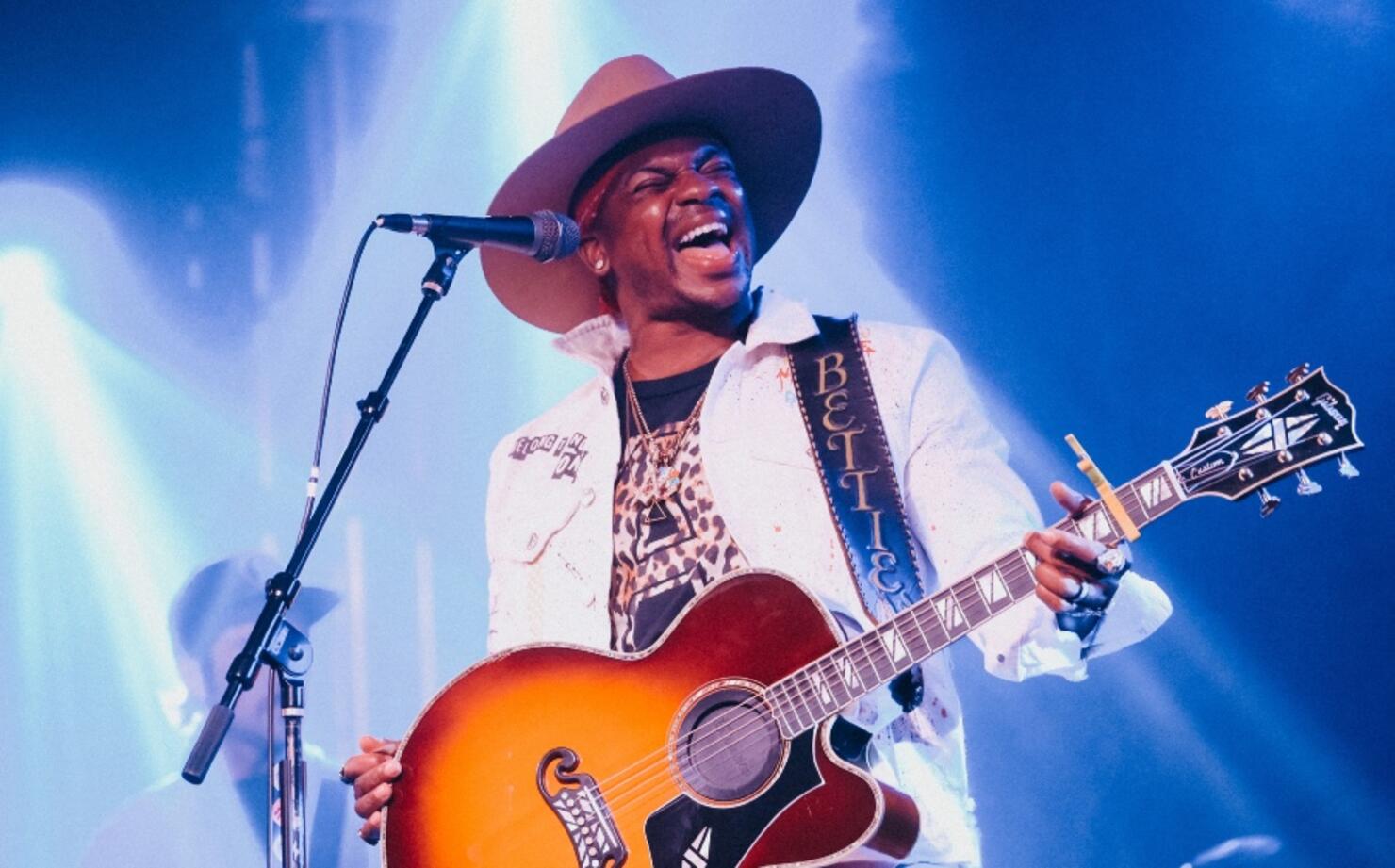 Jimmie Allen is sweeping fans (and his dance partner) off their feet on Dancing with the Stars.
Dancing to his own song "Make Me Want To," Allen's rumba has made him the star to watch. While Allen and his partner, Emma Slater, got off to a rough start by scoring the lowest for their tango to Timbaland's "The Way I Are" at the beginning of the season, their latest dance more than makes up for it. With a chip on his shoulder and something to prove, their latest dance showcases just how much Allen is willing to work in order to win the Mirror Ball trophy.
Allen and Slater's latest dance scored them a 27, with fans shocked by the immense improvement he has in just a week. Compared to last week, Allen has loosened up and opted to have more fun with the show, while still selecting a dance that's a bit more challenging.
Brothers Osbourne previously predicted that they believed Allen could wind up winning this season of Dancing with the Stars. He strikes me as a guy who, if he can't dance, he will confidently dance however we can," John Osborne said. "I feel confident that he can dance better than I can. No offense Bobby. Bobby Bones won that show. I think Jimmie Allen has a real strong shot."
This season also features Jojo Siwa, Melani C, Matt James, Olivia Jade, and more competing for the Mirror Ball trophy. Dancing with the Stars is celebrating its 30th season this year, with fans of the show excited for what it will have in store.
Allen revealed to Cody Alan in August that he designs his own clothing. Many of the country singer's red carpet looks have been his own designs, and that he tries to "tell a story through his clothes."
"Every hat that you see me wear on awards shows, every suit you see me wear, I designed them all," Allen said.
With his dance moves and great style, Allen is sure to be a tough contender to beat on this season's Dancing with the Stars.