Dolly Parton Reacts To Lil Nas X's 'Jolene' Cover: 'I Was Surprised'
By Hayden Brooks
September 30, 2021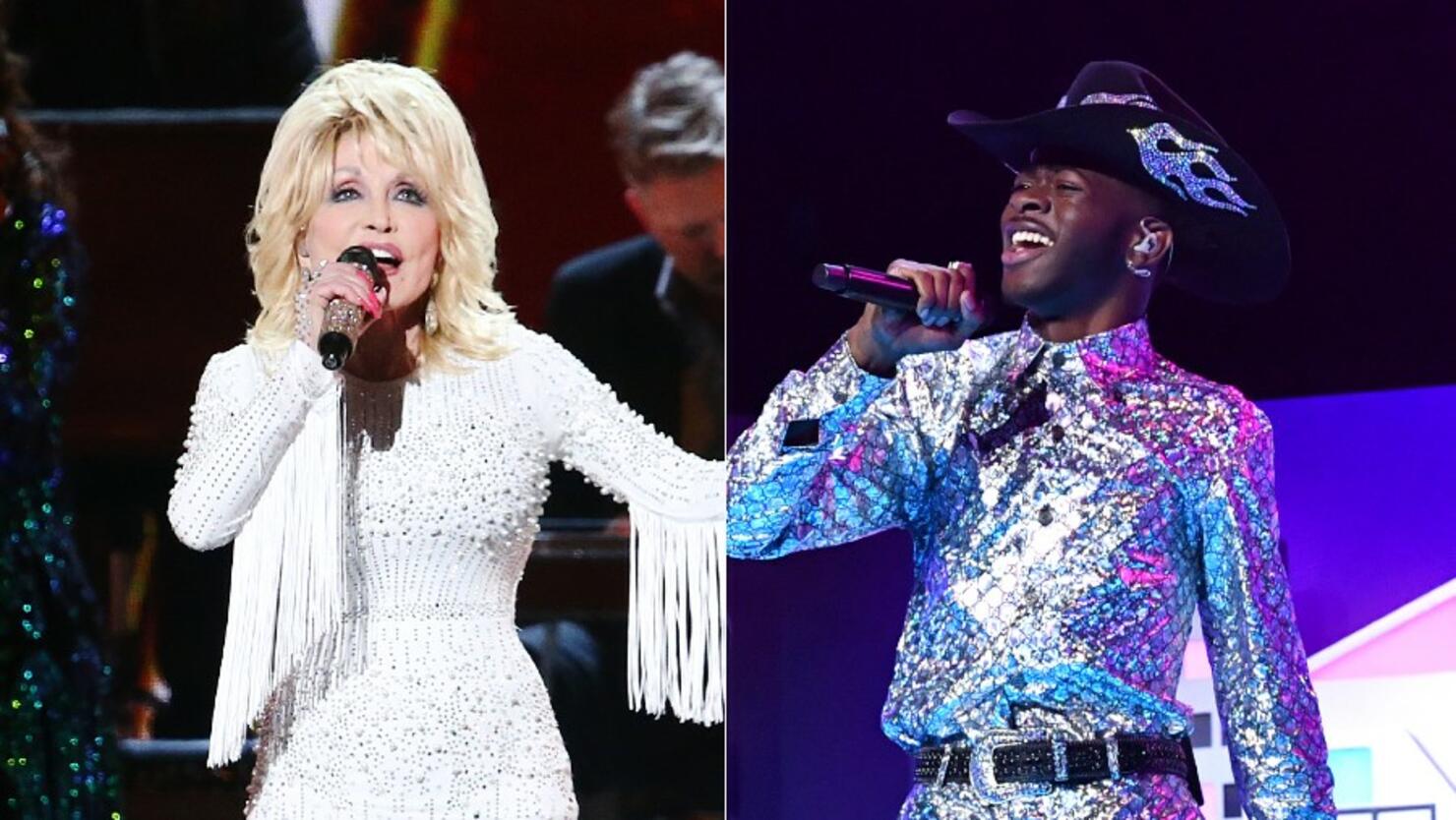 Dolly Parton's "Jolene" is an undeniable classic and fans were excited to hear Lil Nas X recently take a stab at it.
Fresh off the release of his debut album, Montero, the star performed a new rendition of the track during a recent appearance in the BBC Live Lounge and the performance has since received the seal of approval from Parton. "I was so excited when someone told me that Lil Nas X had done my song 'Jolene,'" the country icon captioned a photo of the pair on Instagram. "I had to find it and listen to it immediately…and it's really, really good. Of course, I love him anyway. I was surprised and I'm honored and flattered. I hope he does good for both of us. Thank you @lilnasx."
"Jolene" has been covered by everybody from Miley Cyrus, The White Stripes, Pentatonix, Grace Potter and the Nocturnals and more.
It's the latest headline to make the rounds amid Nas' successful 2021 year. Speaking with XXL for its fall 2021 issue, the star recently admitted that he wouldn't have come out of the closet if it wasn't for her debut smash, "Old Town Road." "I don't think I would have ever came out," he told journalist Kris Ex. "I honestly felt like it was kind of my duty. Especially if I wanted to move forward. And [with] what I was doing, because authenticity is very real, and I feel like people can see right through that. And that's a part of me."