Thomas Rhett Shares Update On Wife Lauren Atkins Pregnancy
By Ariel King
September 30, 2021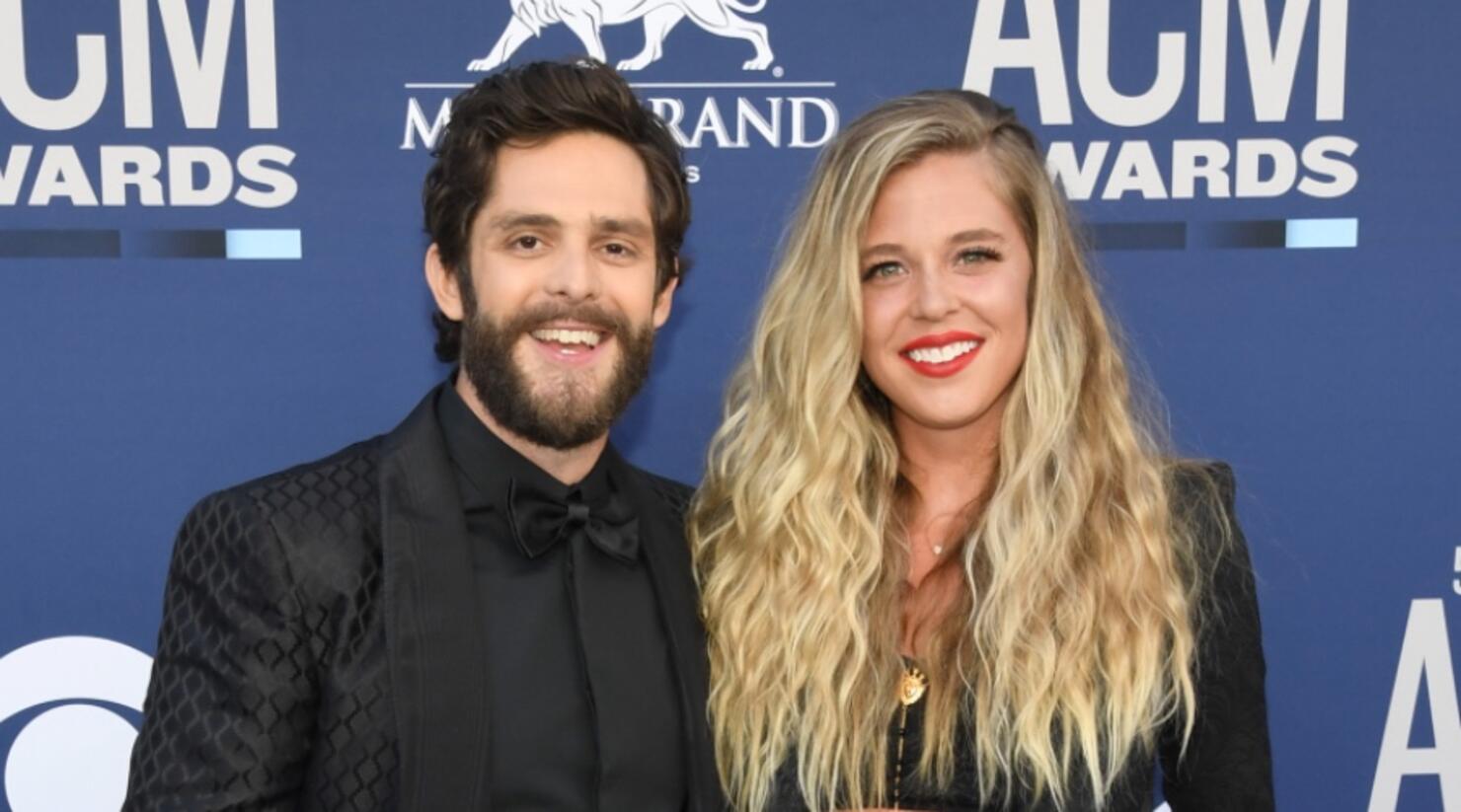 Thomas Rhett has shared an update about his wife, Lauren Atkins', pregnancy. Speaking with ET Online, the country singer explained that the two are awaiting the birth of their fourth daughter in November.
"She's okay," Rhett shared in the update. "Lauren has, her pregnancies every time, like, she's just nauseous a lot, but she's such a trooper and such a fighter and such a champion. And we're just getting really close to the point of like 'I just wish we could have it today.' So I guess 6 more weeks and we'll be ready to rock."
Rhett and Atkins share four daughters together, Willa Gray (6), Ada James (4), and Lennon Love (1). The singer also opened up about what names he and Atkins are considering for their fourth child, sharing that it's been a difficult process.
"This has been hard, just because you put so much thought in the first one, and the second one and the third, and you're like, 'Well we have to spend a lot of time on this one as well,'" Rhett said. "And so we've gone back and forth thinking about state names, thinking about flower names, thinking about places that we love, could that resonate into a name?"
He went on to reveal what was his top contender for their new daughter's name, sharing that he personally prefers the name Georgia.
Earlier this month, Rhett took to Instagram to open about parenthood, joking that he's considered recording an album called Parenting as he shared his teasing tracklist. Highlights from his suggestions included "I think your just sleepy," "Where'd you learn that word?" "You have to flush the toilet," and "Please don't draw on the walls."
Rhett, a veteran parent at this point, has also offered some of his wisdom to those who are starting off with their first kid. "I think advice I would give parents-to-be is to understand that you will never get to a point where you say, I figured it out, or I've gotten it all right," Rhett said. "As a parent, you're gonna mess up [...] But I would just say take it day by day, and even in your deepest frustration, always realize that you might have kids that look up to you, and you get one chance to be their hero."
Atkins is due in November, and only has six weeks left to go in her pregnancy. In the meantime, Rhett has been embarking on his tour, returning to the road for the first time since the pandemic first began.