Lorde Says She Finds Empowerment Being Involved In All Aspects Of Her Art
By Ariel King
October 1, 2021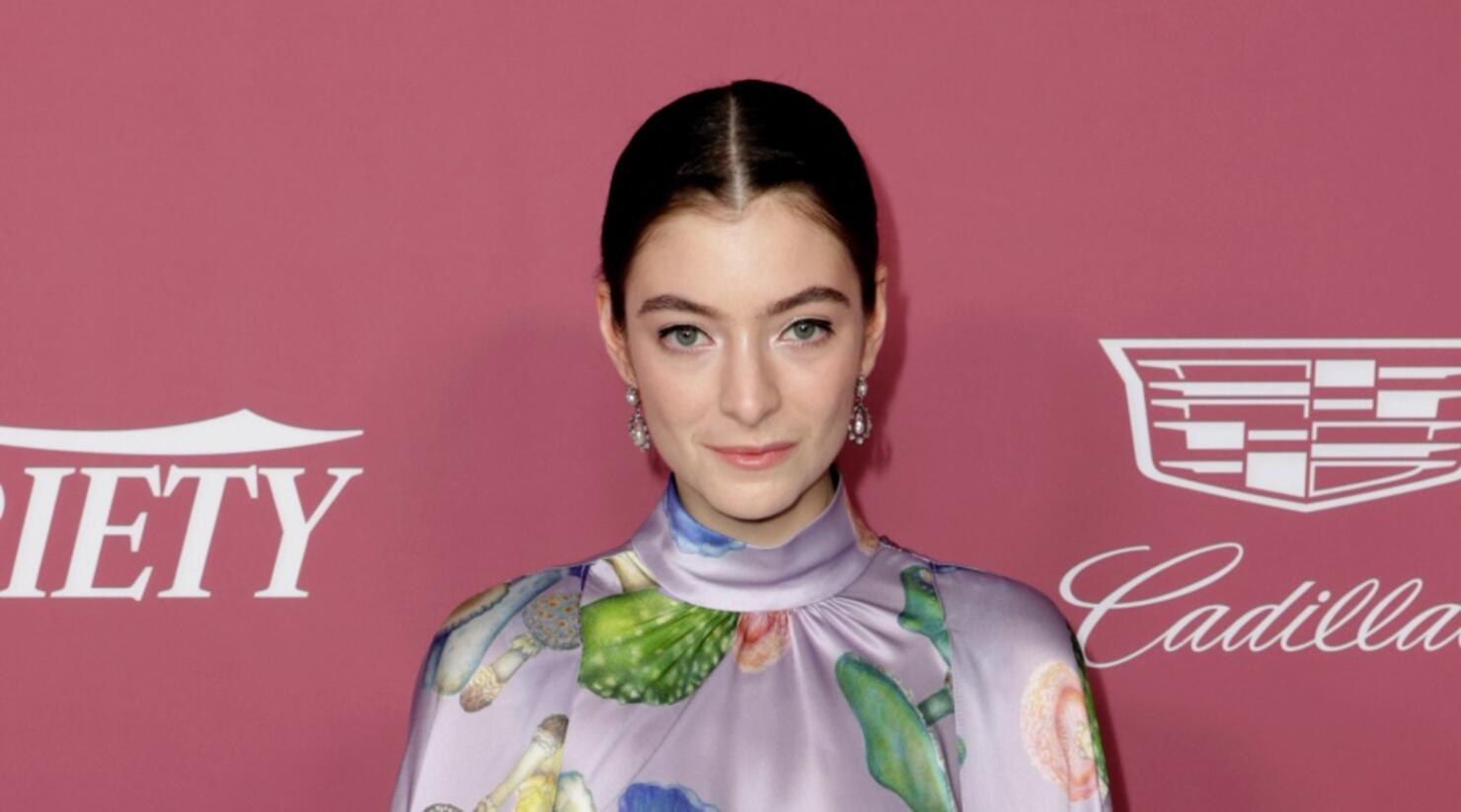 Lorde was recently profiled as one of Variety's "Power of Women," and the New Zealand pop star has opened up to say that she finds empowerment by making sure to have an active role in every aspect of her art and vision. The singer also explained that she believes it's important that other women have the opportunity to learn how to produce music, that way they can break into the industry.
"I feel so empowered being involved in all the different areas of my job that traditionally would be left to someone else, whether it's something like lighting my show, directing videos, graphic design," Lorde told Variety. "Being bold is vital because people are only going to listen to you if you speak up. It's hard for me – I'm shy, I'm a shy girl. But, you always regret not being bold, and you very rarely regret toughening up and doing it."
The singer also touched on how there are not many female producers within the music industry, making it so that she feels as though women are not always valued for what they can bring to the table. "So much could come of teaching women how to produce and how to use technical equipment," Lorde said. "Women need to be valued for not just the emotional nuance they bring to songwriting, but also technical skills."
Lorde recently returned to the music industry with her third album, Solar Power. The record saw her deviate from the darker melodies that encompassed her earlier works, Lorde explaining that she took some time off to step into her own and rediscover herself. The result led to an album that touched on sunnier aspects and a self-assurance that she didn't always have. In fact, the singer revealed that she does not believe she could have made the record four years ago.
As she continued to reflect on her femininity while sitting down with Variety, Lorde also shared that she sometimes struggles with acknowledging herself as a female artist. "I almost don't think of myself as a female artist sometimes, just because I'm less an object of desire," Lorde said. However, Lorde's impact as a female musician is undisputable – especially for those who listened to the pop sensation when she was still a teenager releasing Pure Heroine and Melodrama.
Her earlier success within the music industry has proven beneficial throughout her career. "I don't feel bound to the systems of our industry the way a lot of women do, which is a really privileged spot to be in, "Lorde said. "People have listened to me when I've said, 'This is not something I would ever do.'"
Lorde also opted to follow-up Solar Power by reinventing several of the album's tracks in Māori, the EP, titled Te Ao Mārama, allowing for the singer to pay homage to the history of her country. While Lorde herself is not Māori, the singer stated, "but all New Zealanders grow up with elements of this worldview."