Meet Porsha, Britney Spears And Sam Asghari's New Doberman Puppy
By Ariel King
October 9, 2021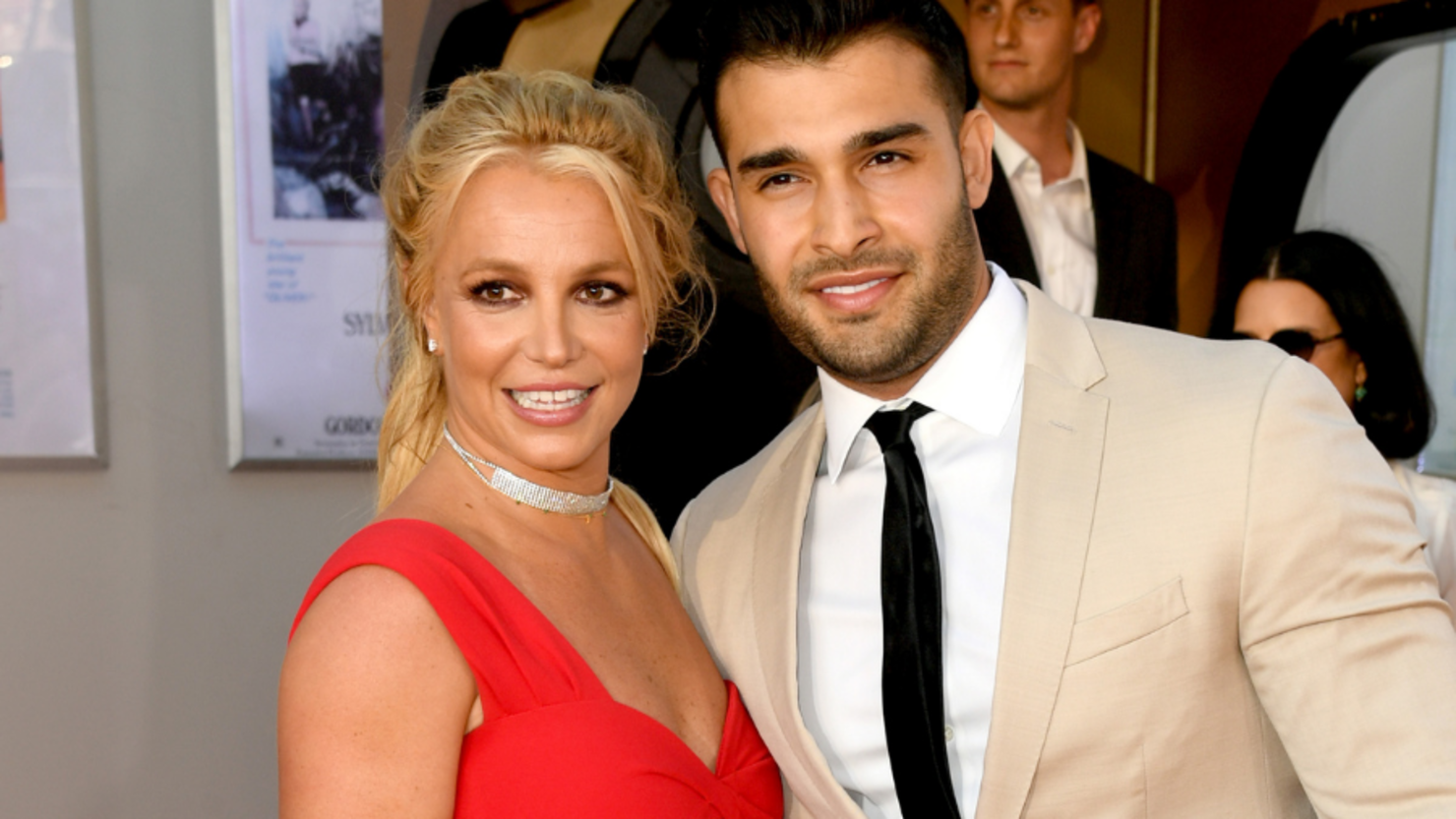 Britney Spears and Sam Asghari are welcoming a new member to the family – an adorable Doberman puppy named Porsha!
Asghari took to Instagram to share the adorable pics of their new addition, the actor-fitness enthusiast captioning the post to say, "Surprised my fiancé with our newest member to the Family [heart emoji] Porsha #doberman #homesecurity" Asghari also posted a video of him petting the puppy, telling Spears, "Her name is Porsha, and she's meant to unconditionally love you, and is going to be trained to protect you from any m*********** that comes around you with bad intentions." See the cuteness below!
Asghari and Spears got engaged last month after the pop icon's father, Jamie Spears, petitioned to end her 13-year conservatorship. Spears' conservatorship spurred the #FreeBritney movement, and last week, the pop titan saw a major win after her father, was suspended as conservator. Spears took to social media this week to thank her fans for raising awareness about the conservatorship, writing, "because of you guys and your constant resilience in freeing me from my conservatorship ... my life is now in that direction !!!!! I cried last night for two hours cause my fans are the best and I know it ..."
Spears revealed in a bombshell testimony in June that her conservatorship prevented her from being able to marry Asghari without permission or have a baby. Several documentaries about Spears' conservatorship, including Netflix's recent Britney Vs Spears, have been released to bring attention to all the pop titan has been through over the past 13 years.
John Zabel is currently the temporary conservator for Spears' estate, and he will be in the role until December 31, 2021. Jodi Montgomery continues to remain as the conservator of her person until December 31 as well. On November 12, however, both teams will be due in court to determine whether or not Spears' conservatorship will be eliminated entirely.