The 1975 Team Up With Music Declares Emergency For Charity T-Shirt
By Katrina Nattress
October 13, 2021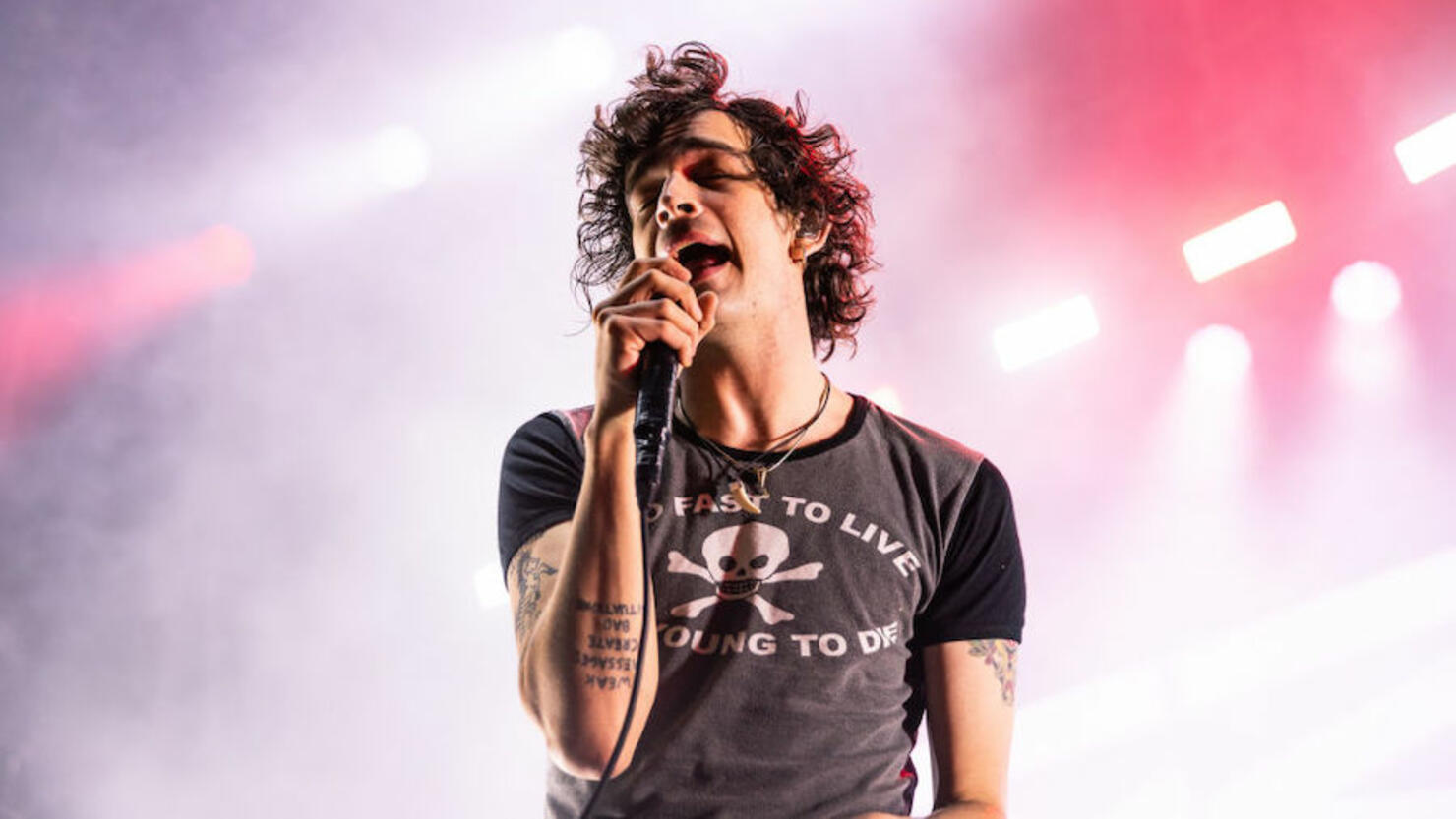 Photo: Getty Images AsiaPac
The 1975 have teamed up with Music Declares Emergency to design special t-shirts and hoodies for a good cause. The merch line, which features the band's signature rectangle logo with the campaign's slogan "No Music On A Dead Planet" alongside the words "The 1975 for MDE."
"This November, the fate of the planet will be decided at COP26, The UN Climate Change Conference," the band said in a statement. "We are proud to be supporting Music Declares Emergency and their #NOMUSICONADEADPLANET campaign as they fight to ensure a greener future for all."
Sale proceeds will benefit MDE's fight against climate change. The shirts are on sale here. Check out The 1975's announcement below.
This isn't the first time The 1975 have joined forces with MDE — they originally endorsed the campaign in 2019. They've also been vocal about global warming in their music. The opening track of their latest album, Notes on a Conditional Form, features teenage climate change activist Greta Thunberg.
In addition to the No Music On A Dead Planet campaign, artists including Billie Eilish and Radiohead have been vocal about the climate crisis and came together to help urge the US Congress to pass President Biden's "Build Back Better" bill.