Chris Martin's Children Both Have Credits On Coldplay's New Album
By Ariel King
October 16, 2021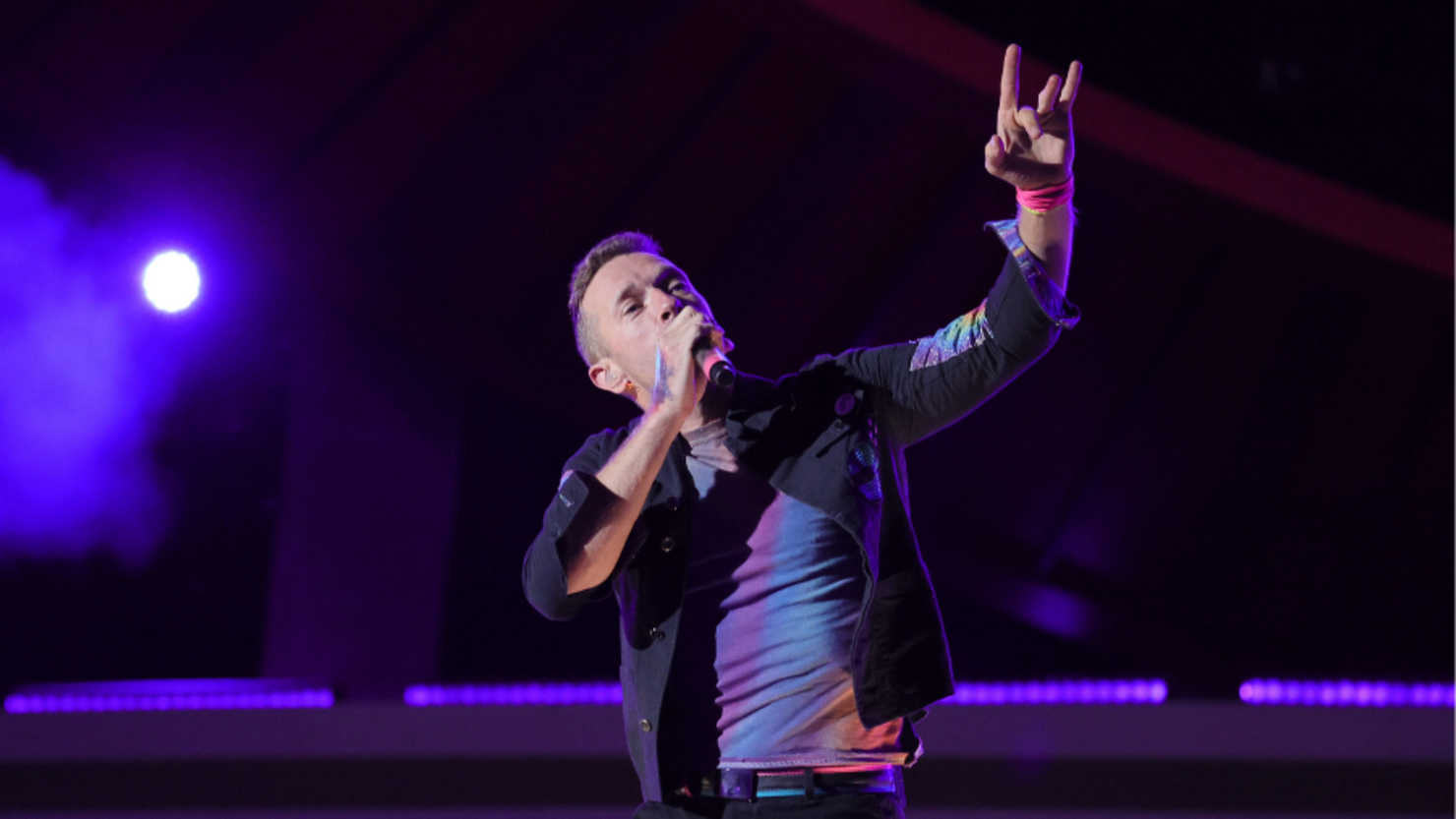 Both of Chris Martin's children, Apple (17) and Moses (15), helped Coldplay with their new album, Music of the Spheres. Releasing the record in full on Friday (October 15), fans can hear Moses' backing vocals on the track "Humankind," while Apple helped pen some of Coldplay's collaboration with Selena Gomez, "Let Somebody Go."
Martin appears quite proud of his children's accomplishments, the frontman drawing hearts around his children's names on the album's handwritten credits.
Moses Martin can be heard on the chorus of "Humankind," the 15-year-old singing alongside his father, "I say I know I know I know, we're only human/ I know I know I know/ How we're designed, yeah/ I know I know wI know/ We're only human/ But from another planet/ Still they call us Humankind."
While Apple does not appear as a vocalist on Music of the Spheres, the 17-year-old does have songwriting credits on "Let Somebody Go." With Selena Gomez singing alongside Martin for the track, "Let Somebody Go" wound up being one of the most highly-anticipated songs from the album.
While speaking with Ryan Seacrest, Chris Martin revealed why Coldplay wanted Gomez to be on the song. "First of all, Selena's personality inside, she's just an angel," Martin said at the time. "I've got so much love and respect for her ... She's such a good, kind person .... and then her voice for me is in like what I would call 'the Rihanna bag, which are voices that are gifts to humanity."
With Chris Martin as their father and Gwyneth Paltrow as their mother, it comes as no surprise that Apple and Moses are incredibly talented.
Martin will soon be embarking on tour with the rest of Coldplay in support of their new album. The eco-friendly tour will see them making 122 stops across five continents, and aims to be as sustainable and low-carbon as possible. The tour kicks off next March in San Jose, Costa Rica, with full dates available here.