Ariana Grande Playfully Shades Blake Shelton With New Instagram Post
By Hayden Brooks
October 18, 2021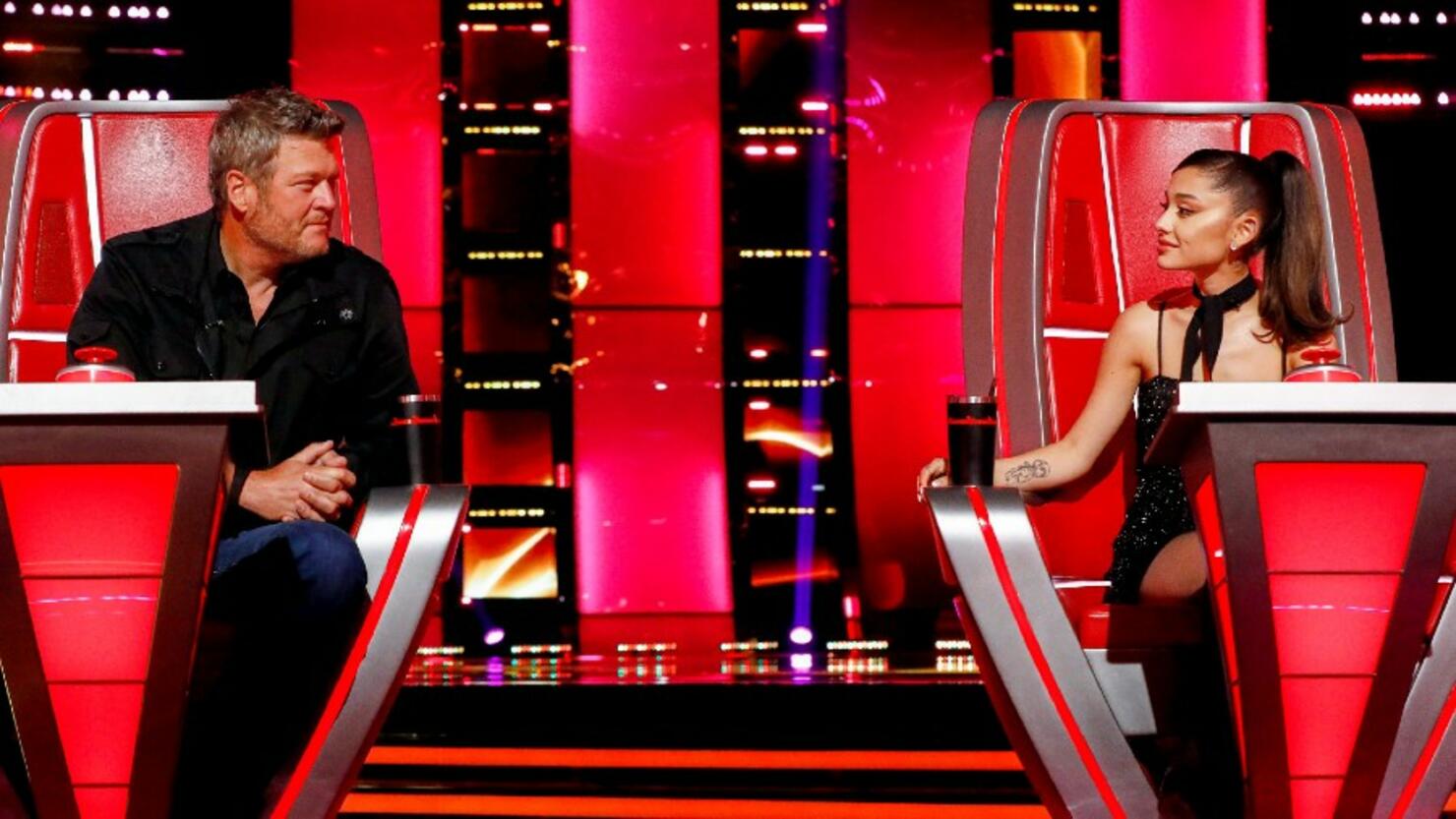 Ariana Grande is loving her time on The Voice and that includes trolling fellow judge Blake Shelton.
Over the weekend, the pop superstar, 28, continued the shady lovefest with Shelton, 45, by posting a promo shot of the judges on Instagram Story. However, Grande was clever with her post, cropping the country singer out of the mix, only to show her standing with John Legend and Kelly Clarkson. "Love these guys," she captioned the shot.
Grande and Shelton have been playing up their friendly feud for Season 21 of the NBC competition. A few weeks back, the pair made headlines when the season's newest judge took to social media to share a sassy, yet funny, exchange between her and Shelton. In a screencap of a text message from Shelton, he wrote to the star about an OK Magazine report with the headline: Producers at 'The Voice' May Replace Blake Shelton After Ariana Grande Brings a 'Fresh' Energy. As for Shelton's text to the singer, he wrote, "Thanks a lot Ari... Thanks a f*ckin' lot."
Meanwhile, Grande showed off her chemistry with Clarkson just a few days ago. On Friday (October 15), the American Idol OG released her duet with Grande, "Santa Can't You Hear Me," which is one of the three collaborations featured on her new holiday LP, When Christmas Comes Around...