WATCH: Troy Polamalu Gets Seahawks Fan To Trade-In Jersey
By Jason Hall
October 18, 2021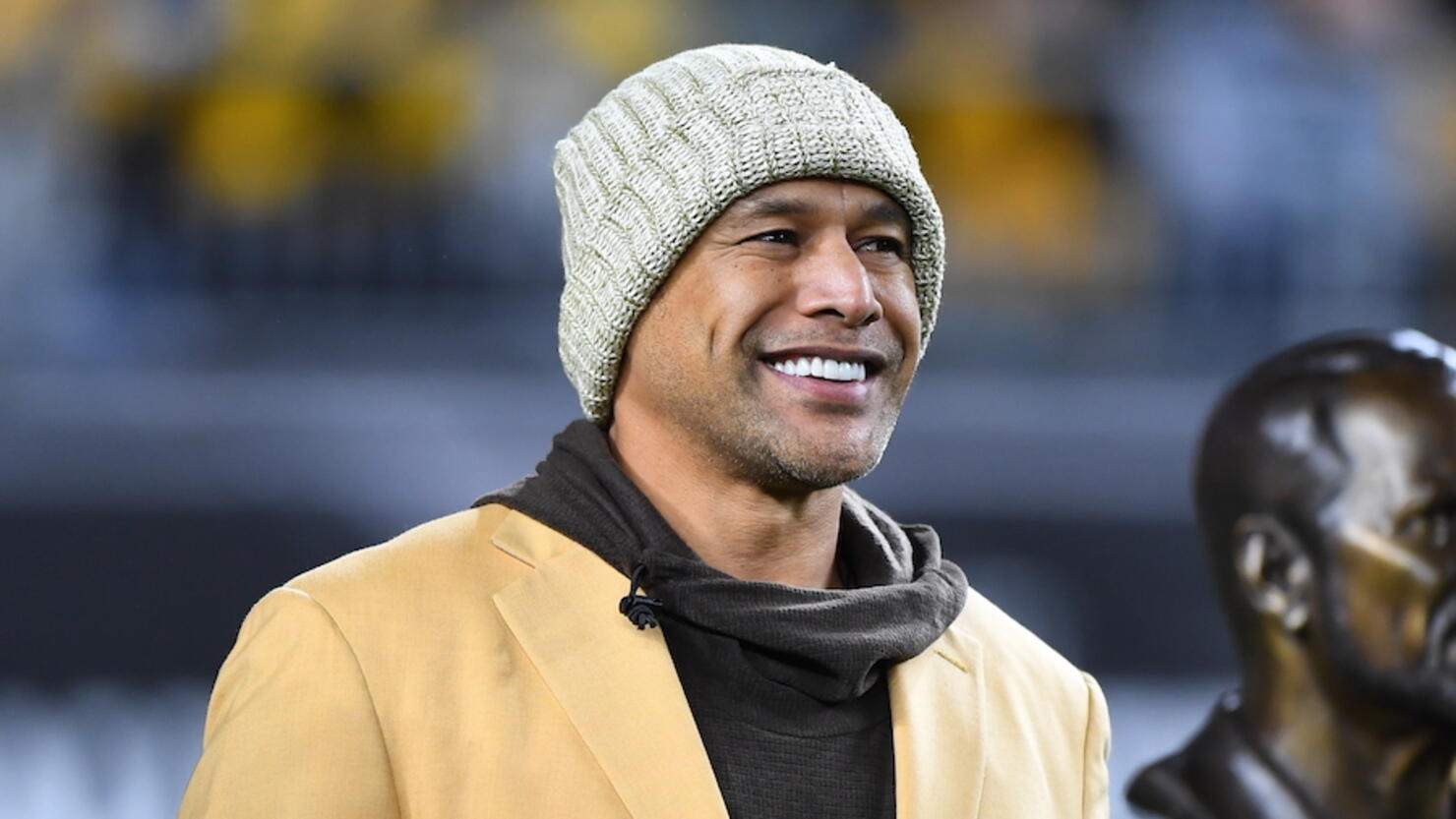 Troy Polamalu made a surprising trade during his return to Heinz Field on Sunday (October 17) night.
The Pittsburgh Steelers honored their four newest Hall of Fame inductees -- Polamalu, former head coach Bill Cowher, former offensive lineman Alan Faneca and fellow former safety Donnie Shell -- during a special halftime ceremony of their game against the Seattle Seahawks, which included each legend receiving a commemorative ring.
While walking off the field, Polamalu was filmed interacting with Seahawks fan in the stands and gestured for the fan to take his jersey off in exchange for the safety's "Terrible Towel," as shared on the Steelers' verified Twitter account.
The fan obliged and handed the legendary safety his jersey before Polamalu handed back the "Terrible Towel."
Prior to the trade, Polamalu used the towel to wipe his eyes when he emotionally reflected on being stuck at home with COVID-19 while preparing his Hall of Fame speech earlier this summer.
"What I realized, as we worked on it together, is that it was a beautiful indication of my career," Polamalu said after wiping tears from his eyes. "I've had such great feedback about this speech, but I could never claim it as my own, because my wife and I did it together. What I realized is that I can only get so far. It's my wife and I together that brings everything to fruition."
The Steelers went on to win, 23-20, in overtime after kicker Chris Boswell made a 37-yard field goal with 2:50 remaining to improve to 3-3.