Plane Carrying Fans Headed To Astros-Red Sox ALCS Crashes
By Jason Hall
October 19, 2021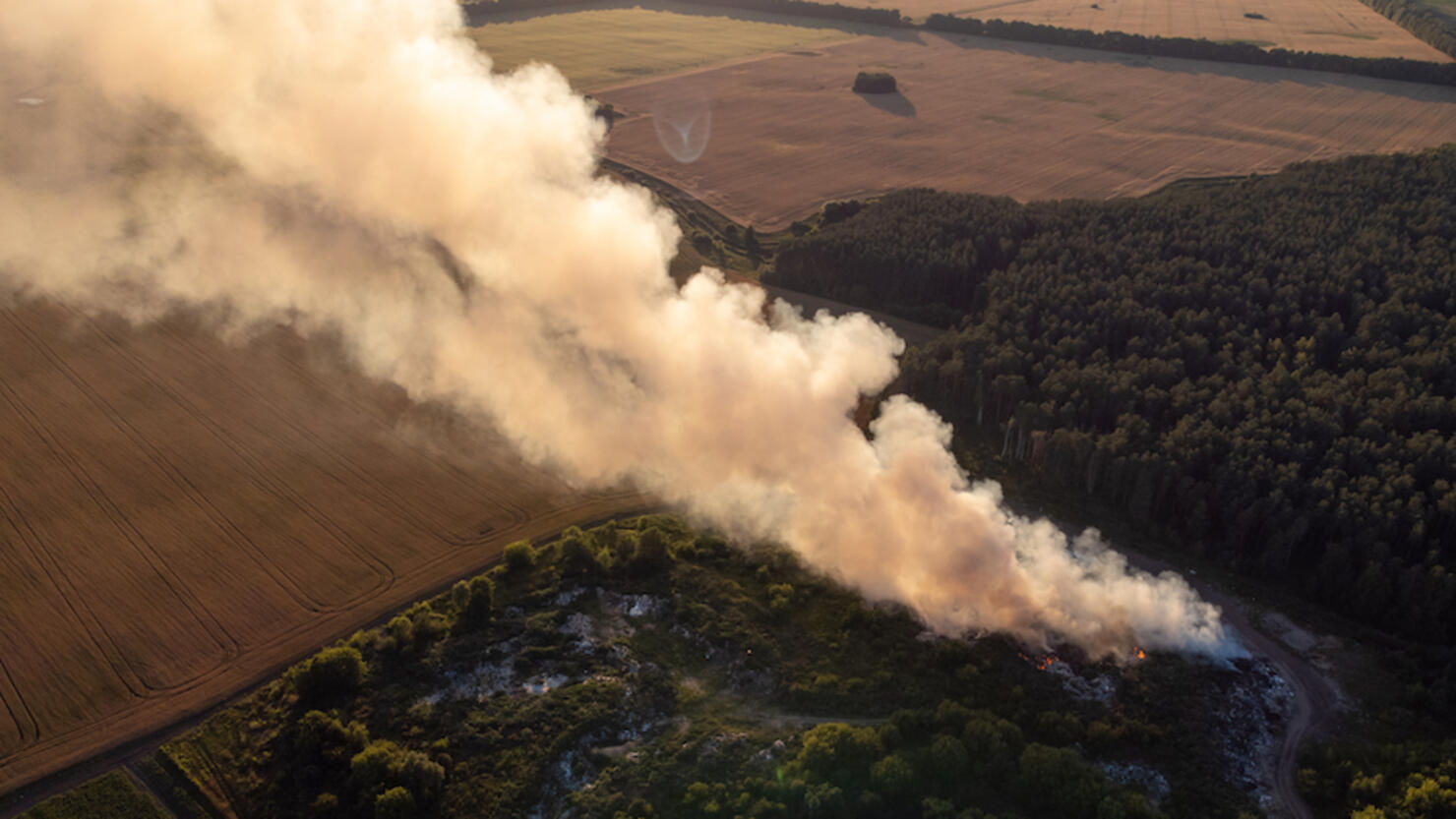 A plane bound for Boston carrying passengers headed to Game 4 of the ALCS between the Boston Red Sox and Houston Astros crashed Tuesday (October 19) morning in Waller County, Texas, the Texas Department of Public Safety confirmed via ABC 13 reports.
The accident occurred in a field in the southeast coroner of the county, which is located near Houston Executive Airport, a facility that caters to corporate flight passengers.
Waller County Sheriff Troy Guidry confirmed 21 individuals were on board, including 18 passengers -- among them a 10-year-old child -- and three crewmembers, all of whom evacuated the plane safely.
Two individuals on board the flight were taken to the hospital to be treated for injuries.
ABC 13's 'SkyEye' news helicopter caputred footage from the scene of the crash with tire tracks showing the plane aborted takeoff before leaving the ground.
Footage from the scene showed black smoke coming from the field where the plane crashed Tuesday morning.
The Federal Aviation Administration identified the aircraft as a McDonnell Douglas MD-87 and confirmed the plane rolled through a fence before catching fire in the field during its attempted takeoff from the executive airport shortly after 10:00 p.m. CT.
ABC 13 reports the airplane was registered under the name of Houston-based businessman J. Alan Kent, who owns Flair Builders, a company that provides clients with custom homes.