Billie Eilish Is Launching Her Own Perfume & It's Coming Soon
By Ariel King
October 20, 2021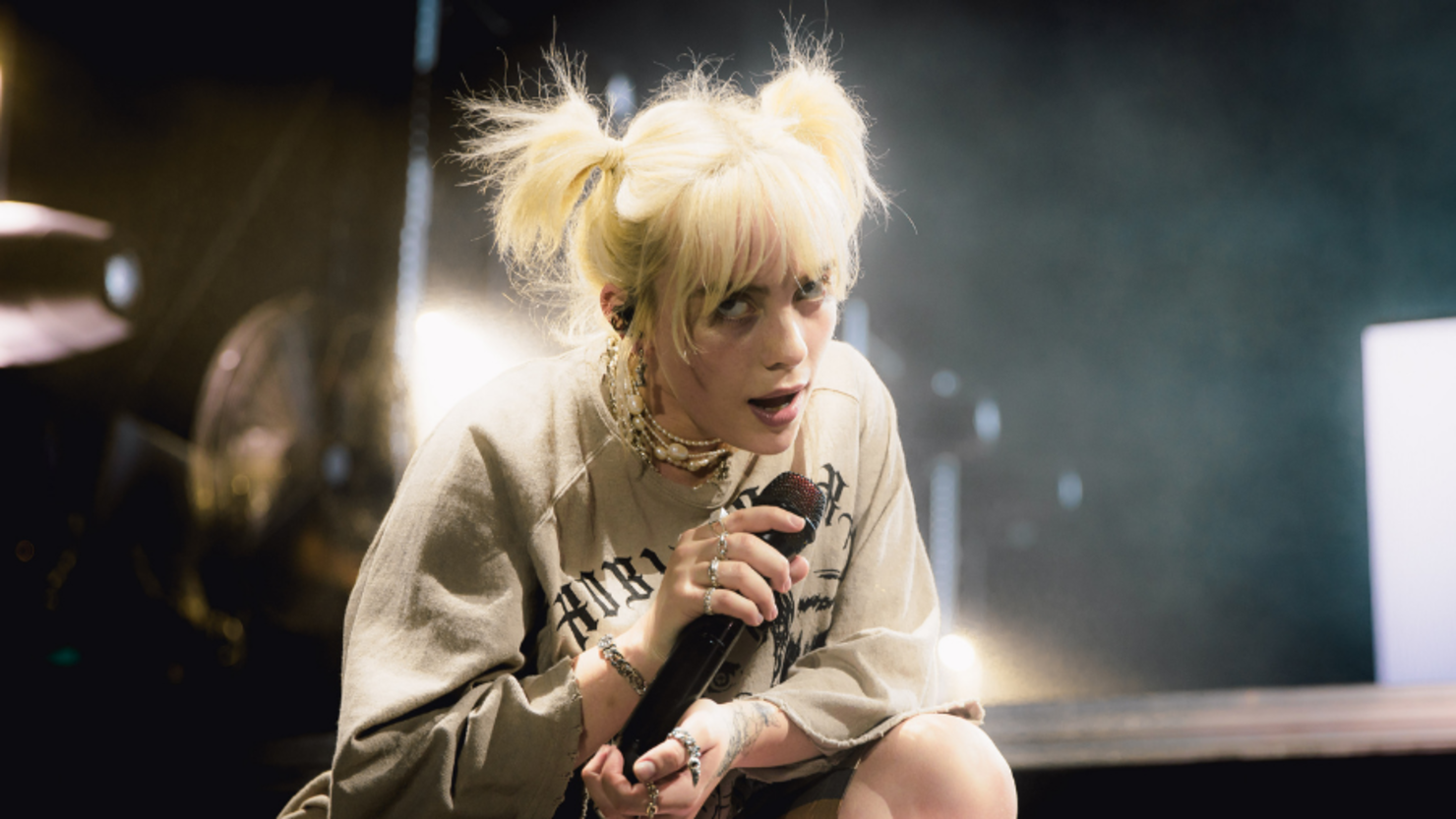 Billie Eilish's Instagram stories are teasing what appear to be a new perfume, as the pop singer shares close-ups of a gold objects and spritzes herself with an unseen perfume bottle. Teasing on her feed that fans will "know more tomorrow," the comments are filled with questions on whether or not Eilish is planning to release a new perfume.
Scroll through the images (and the video of her spritzing herself) here.
Eilish then shared a post to her feed that finds the singer standing before what appears to be a gold statue, and it seems similar to the close-up shots she shared to her stories. The photo also sees Eilish showing off a relatively new floral tattoo on her hand.
After teasing the news, Billie Eilish officially announced that her debut perfume will be called "Eilish," will be released sometime this fall. Fans can sign up for early access, here. Eilish made the announcement on her official Instagram account telling her fans, "this s a scent that i've been chasing for years and years. this is my favorite smell in the WORLD. fragrance has always been such an enormous part of my life and existence since i can remember, and it was a dream to create this scene and bring my ideas to life."
Billie Eilish would be joining the plethora of other pop stars who have released their own lines of perfume, including Rihanna, Ariana Grande, Britney Spears, and Jennifer Lopez.
An official Instagram page for Eilish's new perfume has also been launched, teasing that the fragrance will arrive sometime this fall. Fans can expect to hear more details pertaining to the release, soon. In the meantime, the fragrances social media page shared a better look at the perfume bottle which is a gold statue that features the bottom half of Eilish's face and a full view of her chest.
Eilish has been keeping busy since the release of her sophomore record, Happier Than Ever. In a recent appearance on Jimmy Kimmel Live, the 19-year-old pop star got back at the late-night host for their viral 2019 interview that saw Eilish saying she didn't know who Van Halen was. The singer had also been named to be the youngest solo headliner for Glastonbury as she takes the stage at the festival in 2022. Eilish will also be portraying Sally in Danny Elfman's The Nightmare Before Christmas concert on October 29 and 31.
While she's been promoting Happier Than Ever, Eilish has also been trying to raise awareness for climate action. The pop singer joined Lil Dicky, BLACKPINK's Rosé, Barack Obama, Jaden Smith, and many other celebrities in the trailer for Dear Earth, an upcoming documentary series that aims to inspire action to combat climate change.