Penn Badgley And Cardi B Are Swapping Profiles On Twitter
By Ariel King
October 21, 2021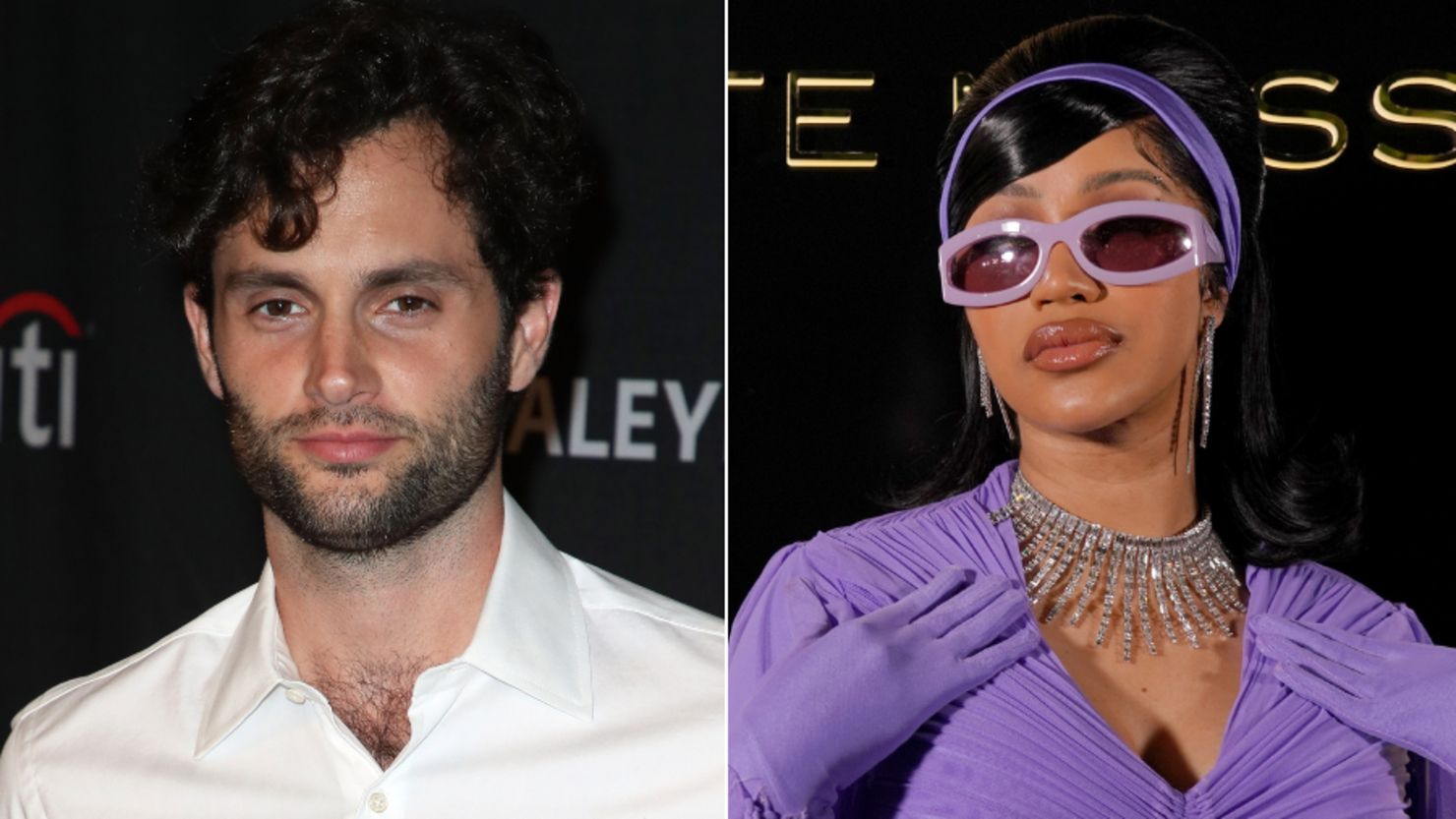 Netflix's You released its third season on Friday (October 15), and fans got to see Penn Badgley return to portraying their favorite serial killer, Joe Goldberg. Among those excited for Joe Goldberg's latest was Cardi B, who recently learned that Badgley is a fan of her work.
While speaking to promote the newest season of You, Badgley talked about how he has struggled to find authenticity on social media, and he's not necessarily a fan of various platforms. However, he praised Cardi B for her ability to be authentic online. "To me, it's this incredibly nuanced place to be, and despite what many might judge as antics, I feel she has an incredibly authentic relationship to that, and I think that's why people like her so much," Badgley said.
Cardi B was quick to notice that Badgley had praised her, the rapper quote-tweeting the video and commenting "OOOOMMFFFGGGGGG HE KNOWS ME !!!" and joking "Yoooo like I'm famous famous."
Badgley simply commented "–I," before swapping out his own Twitter profile photo for one of Cardi B with blue hair. The rapper responded with a reaction video that sees a kid going, "Is that you? Is that me?" before swapping out her own profile photo for one of Badgley as Joe Goldberg staring into a window as he wears his favorite baseball cap used for stalking people.
The comments underneath Badgley's post find fans joking about how his character, Joe Goldberg, would be obsessing over the interaction and eventually killing in order to get with Cardi B. However, Badgley regularly condones Joe's actions (and has even said he wouldn't mind if Joe wound up dead by the end of the series).
Cardi B recently gave birth to her and her husband, Offset's, second child. The rapper spent some time recovering after giving birth, but was shortly back in the spotlight to make an appearance at Paris Fashion Week. Fans began to compliment Cardi B and say how great she looked, and some even began to speculate she may have had a post-baby tummy tuck. However, Cardi B quickly shut everything down and shared that even if she had wanted to go under the knife, she wouldn't be able to so soon after giving birth. She then opened up about her birth experience, sharing that she had "lost so much blood" and that "my skin is still loose." However, Cardi's fans were right in that the rapper looks absolutely stunning.