Major Update On Tua Tagovailoa's Future With Miami Dolphins
By Jason Hall
October 22, 2021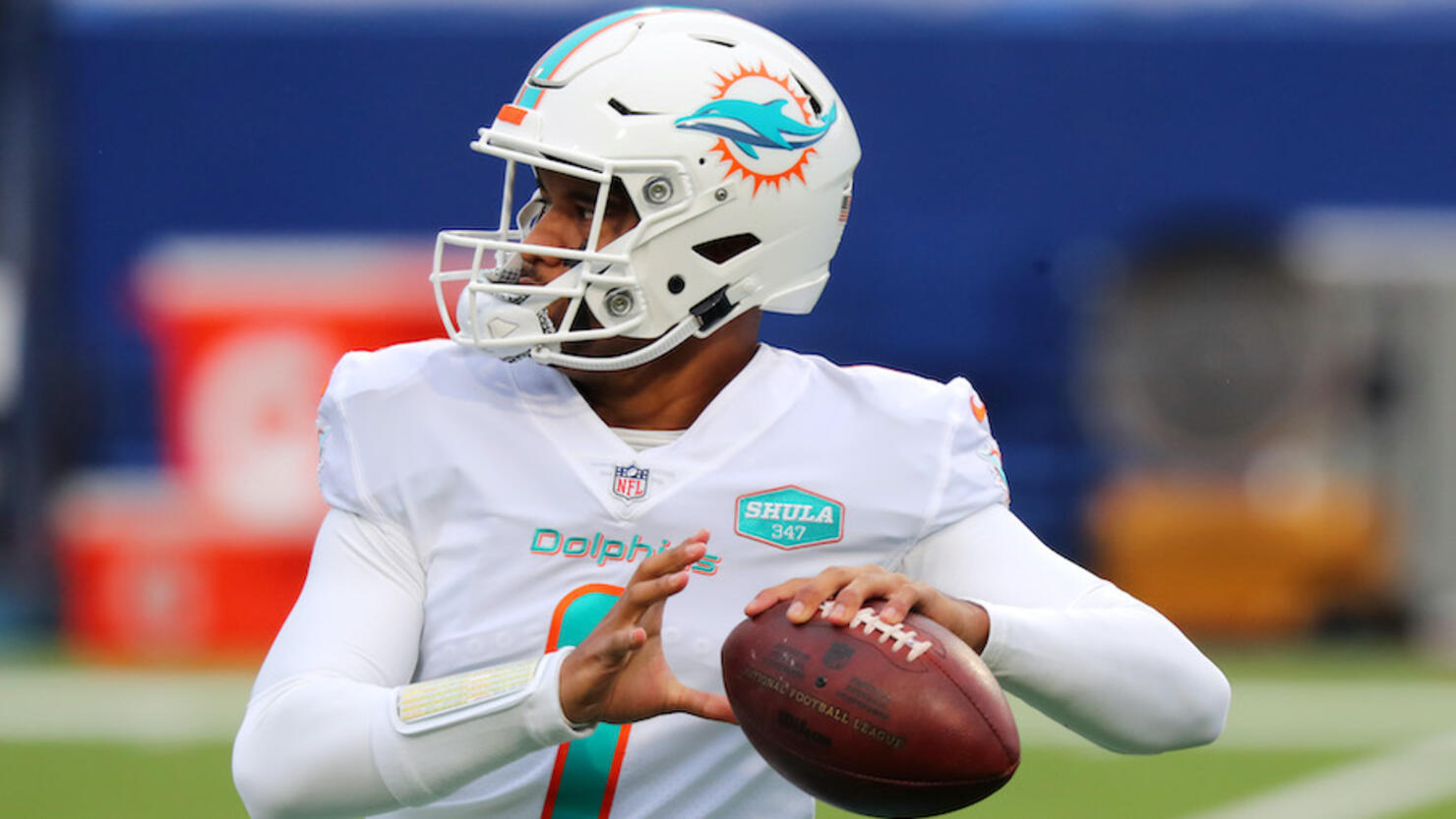 Miami Dolphins quarterback Tua Tagovailoa received a public endorsement from his head coach, Brian Flores, amid trade rumors earlier this week.
"I don't really get into rumors -- Tua is our quarterback," Flores said when asked about Watson. "We're happy with the quarterback, our quarterback situation. I'll leave it at that, which I've said multiple times."
On Wednesday (October 20), the Houston Chronicle's John McClain reported the Texans were close to reaching a deal with the Dolphins regarding a trade involving quarterback Deshaun Watson prior to the NFL Trade Deadline on November 2, noting that it could be made official "this week."
Texans Wire and Locked On Texans beat reporter Coty M. Davis reported he heard the rumored trade "could be a three team deal" that would involve Tagovailoa being sent to the Washington Football Team.
In regards to the #Texans closing in on a deal that would send Deshaun Watson to the Miami #Dolphins, I am hearing that it could be a three team deal that would send Tua Tagovailoa to the Washington Football Team.

— Coty M. Davis (@CotyDavis_24) October 20, 2021
Tagovailoa was selected by Miami at No. 5 overall in the 2020 NFL Draft, but has been limited by injuries during his first two seasons and his future with the Dolphins has been questioned dating back to his rookie campaign.
Watson solidifed himself as a franchise quarterback after being selected No. 12 overall in the 2017 NFL Draft, making the Pro Bowl during each of the last three seasons, but has not played since requesting a trade in January.
Additionally, the 26-year-old faces 22 civil suits and 10 criminal complaints alleging sexual assault or sexual misconduct during sessions with various Houston area message therapists, which is being investigated the NFL, as well as federal and local authorities, though Watson has yet to be suspended or placed on the commissioner's exempt list as of Friday (October 22).
The former Clemson standout appeared at the Texans' training camp session and is currently listed on the 53-man roster as of Friday