Walker Hayes Gets 'Fancy Like' At 2021 iHeartCountry Festival
By Emily Lee
October 31, 2021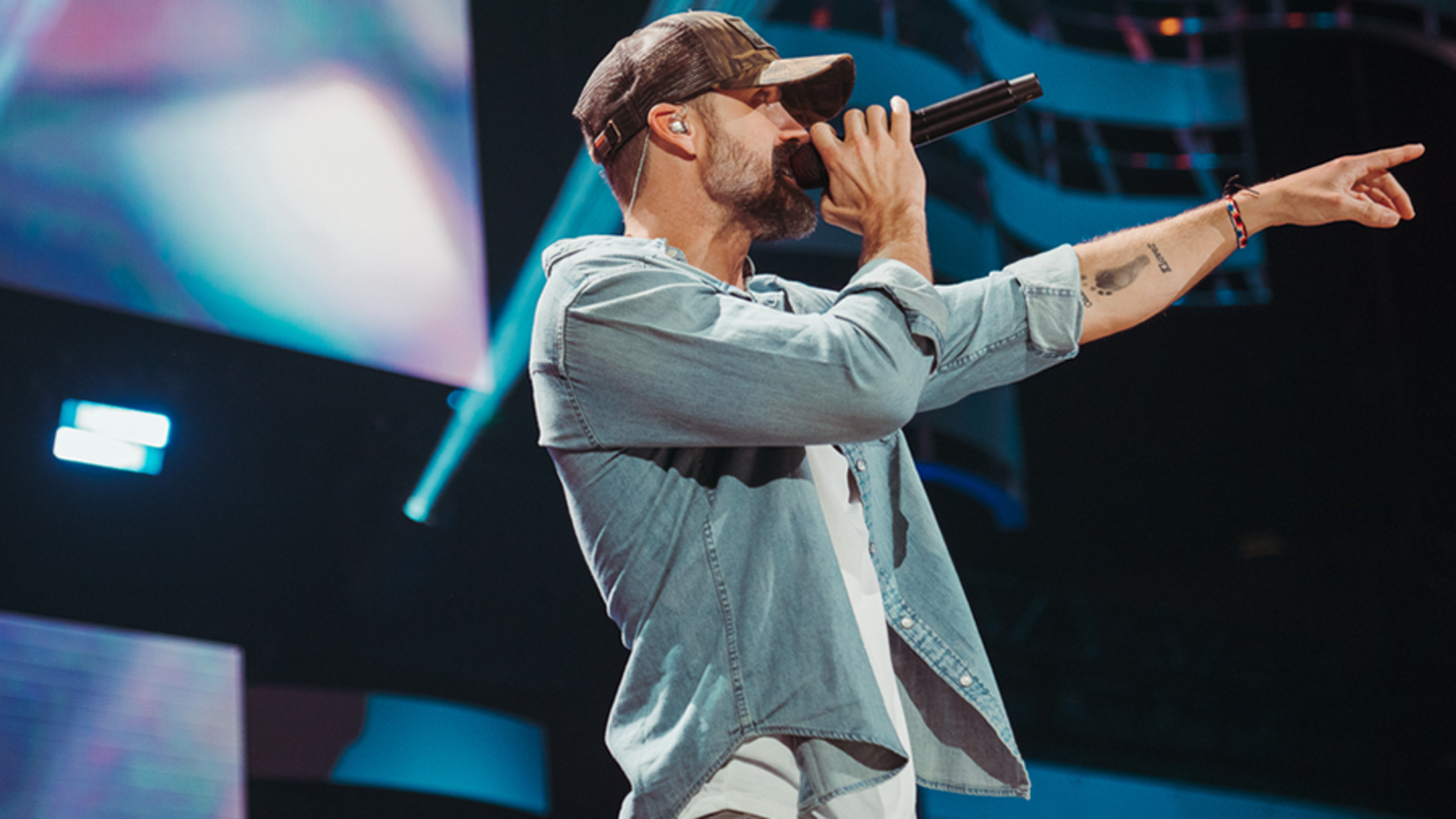 Photo: Ismael Quintanilla for iHeartRadio
The iHeartCountry Festival presented by Capital One got "fancy like" on Saturday (October 30) with a little help from Walker Hayes. He hopped on stage in Austin, Texas for the big event, joining fellow country artists Little Big Town, Jake Owen, Lee Brice, and more for can't-miss live performances.
Hayes, of course, performed his viral sensation 'Fancy Like' for the exuberant crowd. The fans danced along with Hayes as he sang all about hitting up Applebee's on date night.
Just like the love he sings about in his song, Hayes kept things low maintenance for his performance. He rocked a camo hat, jean shirt, and grey pants—the perfect outfit for running out to Wendy's or performing in front of a screaming crowd.
"This song came out of a conversation about the misconceptions that celebrities or artists live a lavish lifestyle, and it's important for folks to know that's not necessarily true," Hayes said of his insanely catchy track. "I'm truly about as fancy as Applebee's on a date night."
Hayes recently released the music video for his 'Fancy Like' remix featuring Kesha. "Creating a video celebrating the simple moments in life -- like watching a movie or drinking box wine -- was important to us," Hayes said of the fun video. "Kesha and I each bring our own versions of 'Fancy Like' to this, and I love how it came together."
Hayes first teased the music video during a backstage interview at the 2021 iHeartRadio Music Festival. "What a solid, just down to Earth human," he gushed. "I just enjoyed working with her. She's just solid. She's an awesome person and such a joy to work with."