Walker Hayes' 2021 iHeart Festival 'Fancy Like' Dance Moves Are Too Good
By Kelly Fisher
September 18, 2021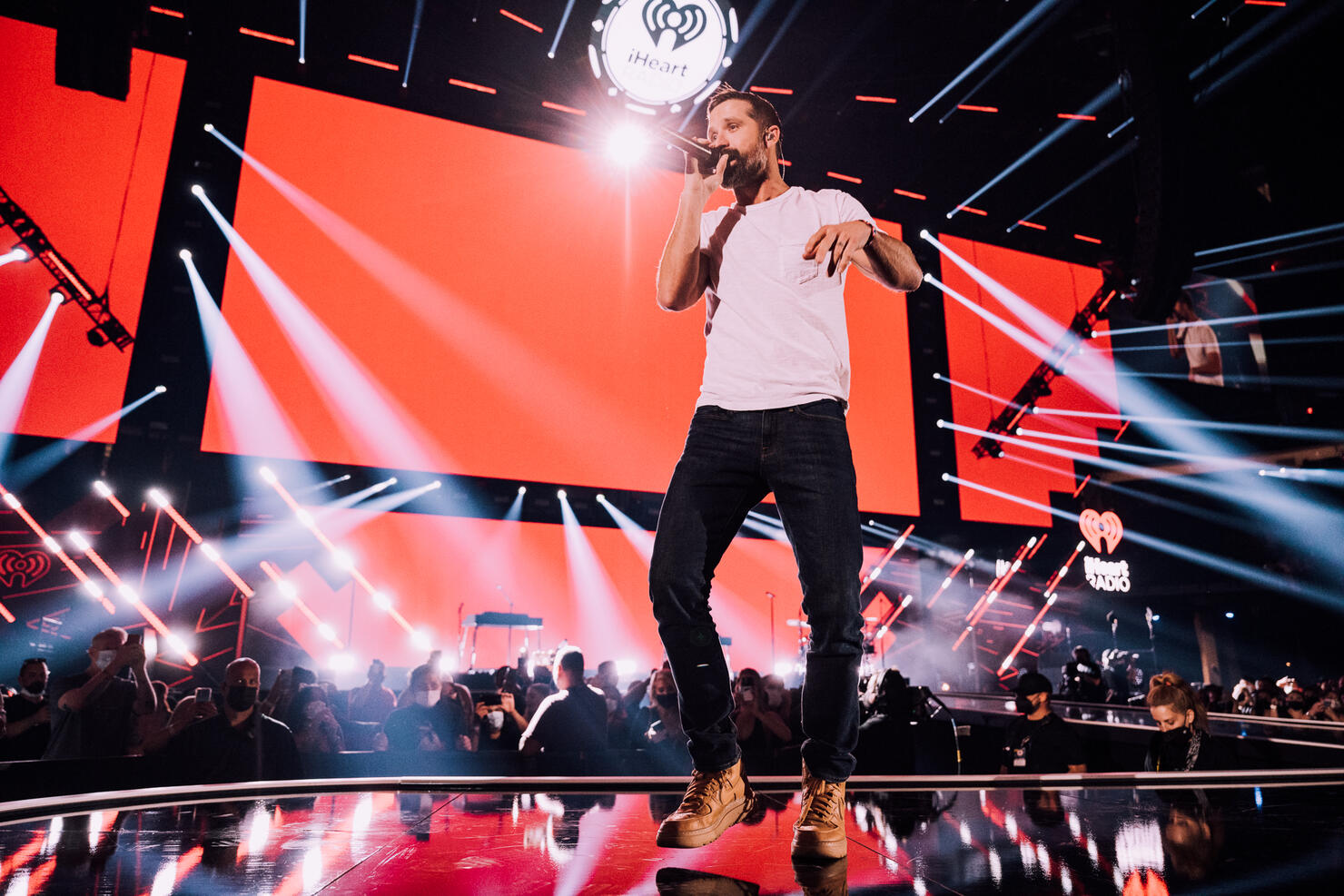 Photo: Todd Owyoung for iHeartRadio
Walker Hayes showed off his dance moves (and got the crowd moving) with his TikTok-famous single at the 2021 iHeartRadio Music Festival in Las Vegas on Friday night (September 17).
Hayes is one of the most recent additions to the star-studded festival lineup. He's one of several artists to take the stage on Friday night, along with Darius Rucker, Cheap Trick, Dua Lipa, FINNEAS, J. Cole, Weezer, Nelly and special guests Florida Georgia Line.
Hayes dropped his latest single "Fancy Like" earlier this summer. The track follows Hayes as he splurges an an Applebee's Bourbon Steak and Oreo shake (with whipped cream and two straws, obviously) for a "fancy" date night. Its popularity surged with its own TikTok dance, which "God Made Girls" songbird RaeLynn even participated in at nine months pregnant. To shake things up even more, Hayes recently teamed up with pop singer-songwriter Kesha for a new spin on "Fancy Like." They released the remix last week (but sadly, Kesha did not make an appearance during Hayes' performance Friday night).
The country artist is also known for dance-worthy tracks like "You Broke Up With Me" and "90s Country," an upbeat song that's packed with references to classic 90s throwbacks (22 references, to be exact… including nods to Tim McGraw, George Strait, Kenny Chesney and more).
If you missed any of the action this weekend, you can relive the 2021 iHeartRadio Music Festival by tuning in to The CW Network on Saturday, October 2nd and Sunday, October 3rd from 8-10pm ET/PT for a two-night television special.