More Than 1,500 American Airlines Flights Canceled Over The Weekend
By Jason Hall
October 31, 2021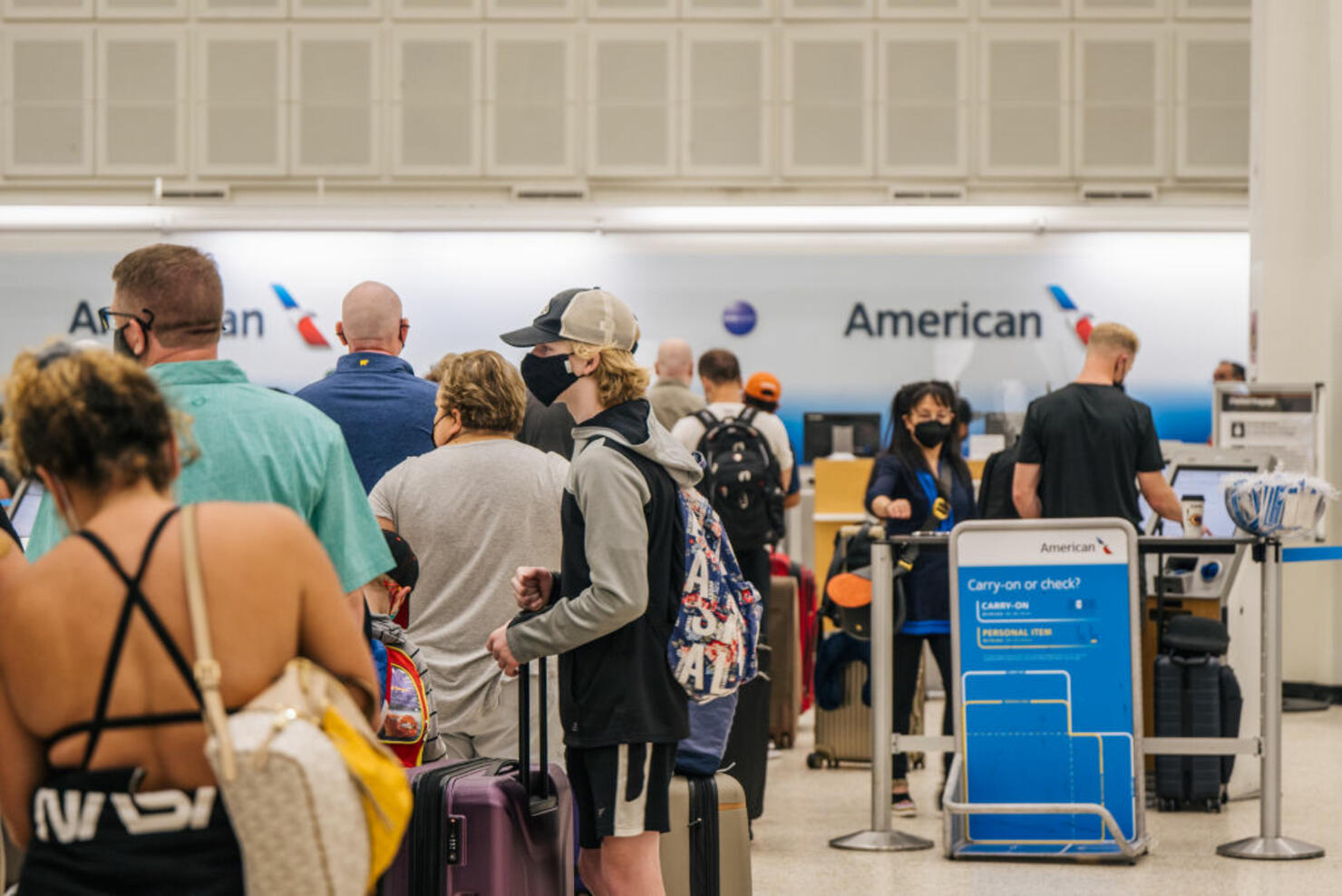 American Airlines has canceled more than 1,500 flights since Friday (October 29), claiming the issue was due to staffing problems and high wind gusts at its busiest hub, Dallas/Fort Worth International Airport.
The cancelations included 340 flights on Friday; 543 flights on Saturday (October 30), which accounted for 20% of its schedule; and 630 flights early Sunday (October 31) morning, NBC News reports.
Southwest Airlines, which is based in Dallas, also cut 86 flights -- equal to 2% of its operations -- on Saturday and an additional 185 flights -- equal to 5% of its operations -- on Sunday.
Twiter user Howard Jackson (@HoJack124) shared a video from an American Airlines terminal at an airport in Charlotte showing customer service agents working with long passenger lines amid the cancelations.
"@AmericanAir needs to give their customer service agents in Charlotte a raise," Jackson tweeted with the video.
American Airlines' verified Twitter account has responded to numerous complaints from upset customers amid the cancelations, with many expressing anger over having multiple flights cancelled this weekend.
American Airlines COO David Seymour issued a staff note claiming the issues began with high wind gusts that cut capacity at its Dallas/Fort Worth International Airport hub on Thursday (October 28), forcing crew members to be out of position prior to their next scheduled flights.
Internal tallies obtained by CNBC listed pilot and flight attendant availability as causes for the cancellations on Saturday and Sunday.
"With additional weather throughout the system, our staffing begins to run tight as crew members end up out of their regular flight sequences," Seymour wrote via NBC News, claiming most of the customers were rebooked on the same day as their initial scheduled flight and that he expects American's operation to stabalize in November.
Numerous airline chains have dealt with major cancelations recently.
Southwest Airlines canceled more than 1,000 flights, equivalent to 28% of its schedule, on Sunday, October 10 and more than 800 fkights on Saturday, October 9.
The airline company confirmed the 1,018 cancellations on October 10 were due to air traffic control issues and weather.
On August 2, more than More than 800 flights were canceled between Spirit and American Airlines.