Mariah Carey To Release New Christmas Song With Khalid & Kirk Franklin
By Emily Lee
November 2, 2021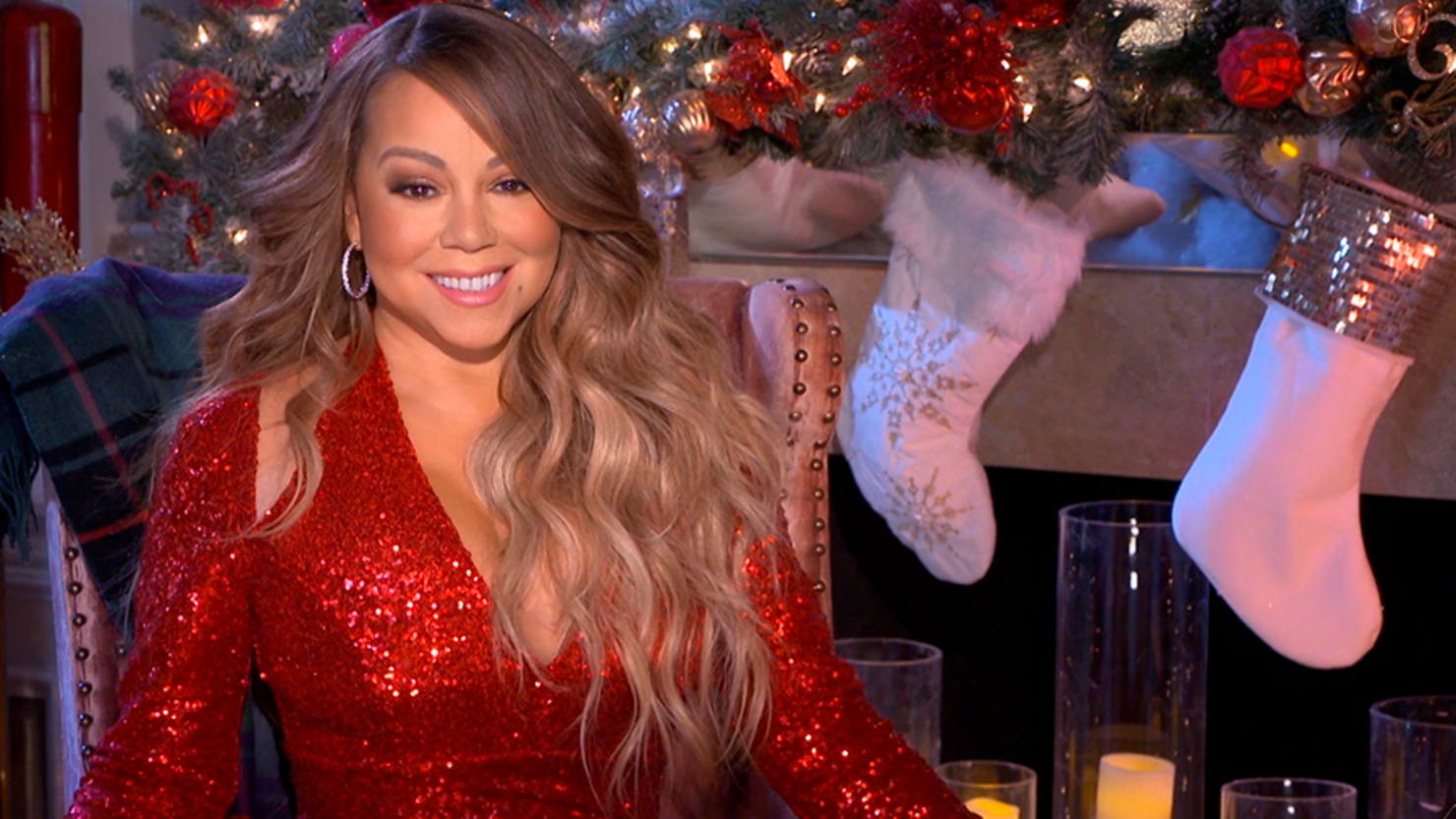 The Queen of Christmas is back!
On Tuesday (November 2), Mariah Carey made an exciting announcement—she's about to release a brand new Christmas song. 'Fall In Love At Christmas' will also feature Khalid and Kirk Franklin.
Carey shared a snippet of the track on Instagram, as well. The emotional track tells a story about reuniting with your love during Christmas time. Fans will surely be belting this one out throughout the holiday season.
Making the announcement even sweeter, the artwork for the new song includes baby photos of Carey, Khalid, and Franklin. The photos all appear to have been taken around Christmas, as well. Carey sits on Santa's lap, while Khalid poses in front of a Christmas tree. Franklin is dressed in green and red, as well.
Carey teased the big announcement in a video shared on Monday (November 1) to usher out spooky season and welcome the holidays. The video sees Carey dressed up in a red sequin gown and smashing her Halloween decorations with candy cane baseball bat. Her Christmas classic, 'All I Want For Christmas Is You', was playing in the background. "It's time to smash that pumpkin and treat it as pie....cause we still gotta get through Thanksgiving," the video states.
The scene then jumps to Carey dressed up in a sparkly Santa costume as she wraps presents under the tree. If you're looking closely, you'll see one of the presents has "11/5" on it. Fans now know that indicates Friday (November 5)—AKA the release date of "Fall In Love At Christmas."
Are you excited for another Christmas bop from the Queen of Christmas herself?