Jason Aldean, Carrie Underwood Deliver Smoldering Performance At CMA Awards
By Kelly Fisher
November 11, 2021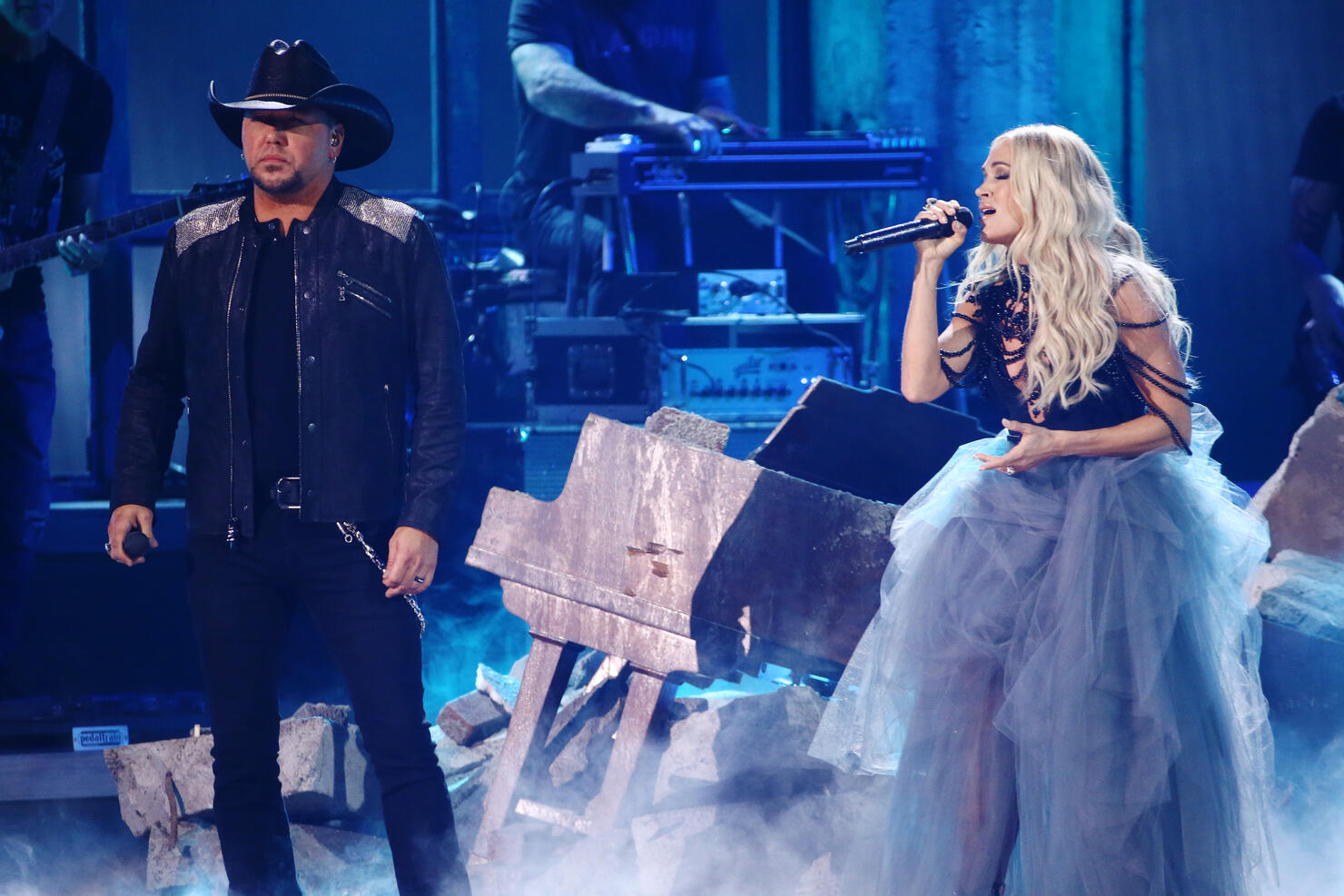 Jason Aldean and Carrie Underwood delivered a smoldering performance during the 55th annual CMA Awards on Wednesday night (November 10).
The award-winning country giants performed the powerful heartbreak duet, "If I Didn't Love You," which released earlier this year. "We were pretty close to finishing up this album, but this song [If I Didn't Love You] came in and we knew we had to record it," Aldean previously explained in a statement of the hit song. "I went ahead and put my vocals down while we asked Carrie in the meantime. Luckily she loved the song and it was kind of like a rocket from there. She did her thing like only Carrie can...and I don't know how, but she made it sound even better than what we expected. It's a really special song to start this album."
Aldean is days away from releasing the first part of his massive new album. Macon is a project that will include a total of 30 tracks. That includes his duet with Underwood, and it "runs the gamut from straight-up stadium rockers to bluesy barstool ballads, peppered with modern embellishments and all the chest thumping small-town pride his fans have come to crave," according to a press release introducing the upcoming collection. Macon is slated to release on November 12, and Georgia will follow on April 22, 2022.
Aldean and Underwood also teamed up for a music video that left the "Blame It On You" singer out of his comfort zone. I'm usually not a guy into doing real sappy-type love songs — not that this is sappy. It's more of a kind of breaking up and getting over it kind of song. To me that's a kind of love song," told iHeartCountry of the track. "When you get it right, it's really cool." See the music video here: