Teyana Taylor Stops Show To Check On Distressed Fan Amid Astroworld Saga
By Kiyonna Anthony
November 10, 2021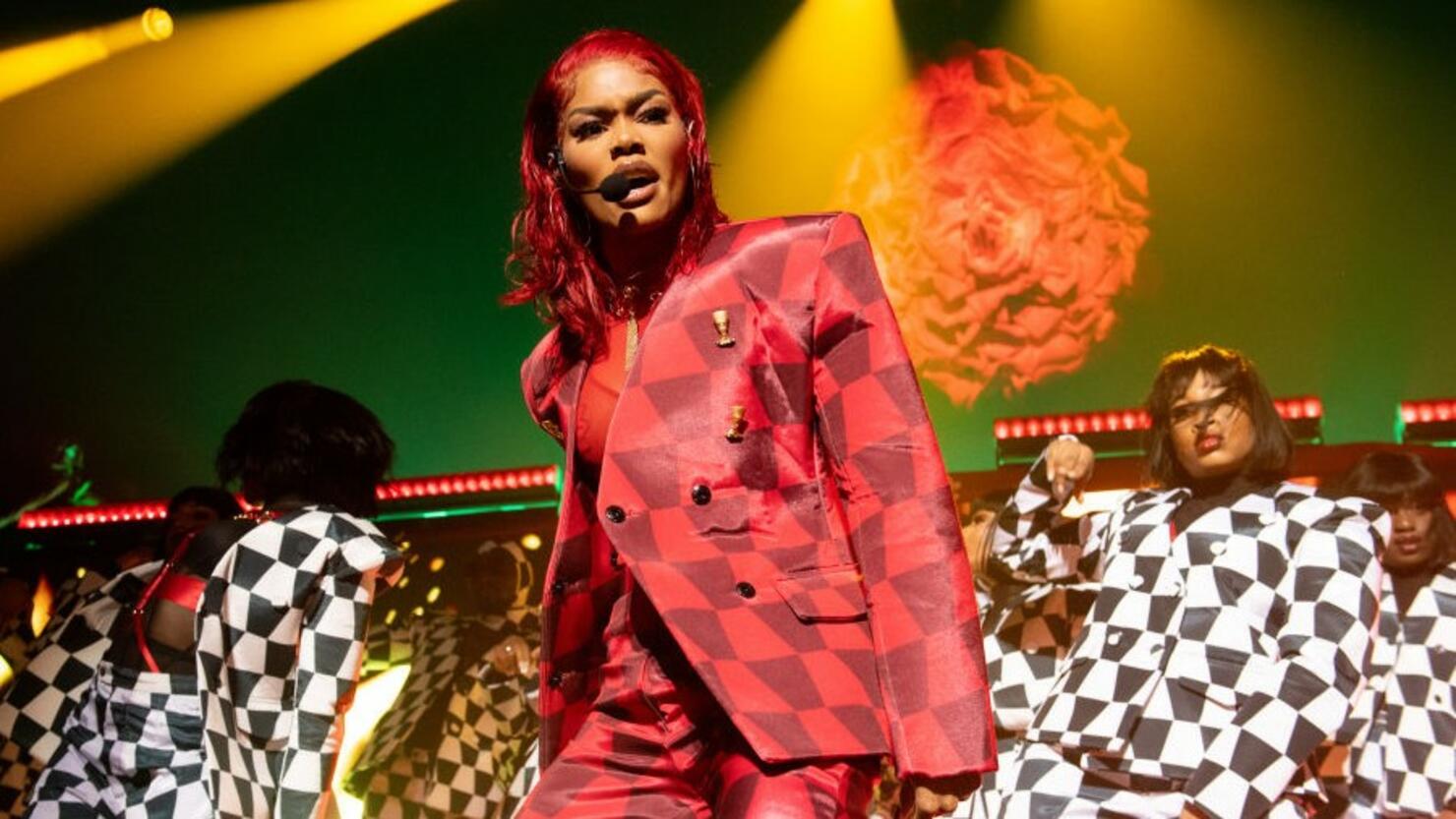 Travis Scott's Astroworld incident has many artists taking serious precautions when it comes to making sure fans are safe and out of harm's way. On Monday night, Teyana Taylor performed in Los Angeles for her Last Rose Petal...Farewell Tour and noticed an anguished fan in the crowd. During her set, the 30-year old R&B star stopped her show to check on the concertgoer, asking the audience:
"Is she okay? Bring her up here. Is she okay? We ain't doing that. Come on. I'm about to retire, you ain't gonna sue me, baby. Let's make sure we're good.
After security lifted the young lady up and brought her up to the stage, Teyana continued to check in, and asked the fan to say "rose petal" to confirm she's well:
"Make sure she got some air…You good? Okay, baby, you good."
The sweet moment comes just days after eight fans were killed during Astroworld Festival weekend after folks in the crowd abruptly rushed the stage. Since the tragic incident, a dozen lawsuits have been filed against the festival creator Travis Scott and Drake --- who victims claim "incited mayhem and chaos at prior events" and contributed to causing the surge towards the stage.
Following the deadly Houston festival, Scott offered to cover the funeral costs of the eight victims who died at his festival, and offered a full refund on all Astroworld 2021 tickets. Victims of the Astroworld tragedy range in age from 14 to 27 years old; including a 9-year old boy who is currently fighting for his life who was trampled during the stampede. As for Teyana, she continued on the show after the young lady affirmed that she was ok.
Her nationwide tour Last Rose Petal...Farewell Tour wraps Nov. 30 in Atlanta.