Viral Video Shows Bear Casually Enter 7-Eleven, Use Hand Sanitizer Machine
By Jason Hall
November 15, 2021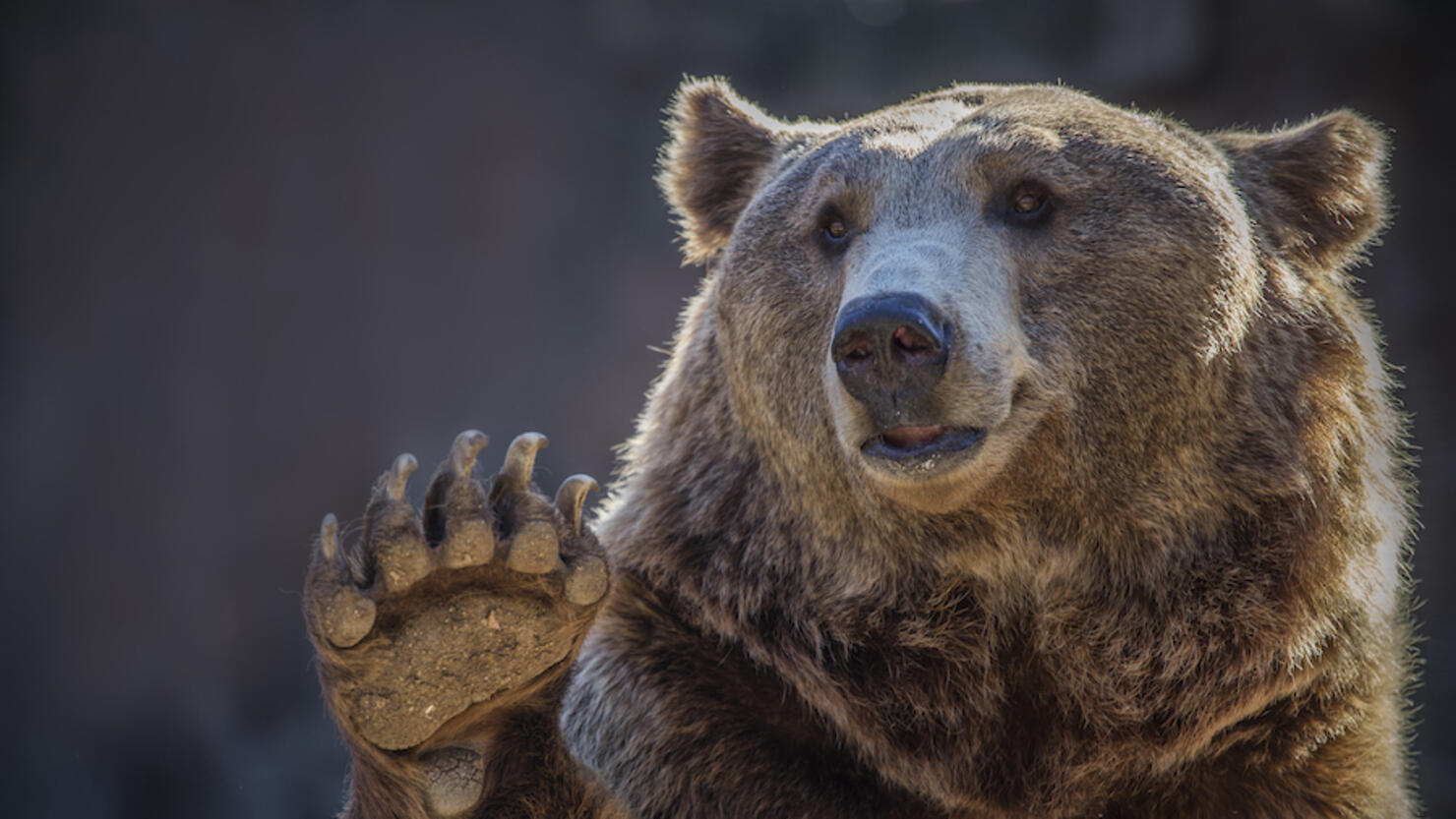 A viral TikTok video shows a large brown bear casually walking into a 7-Eleven store near Lake Tahoe and using the hand sanitizer machine.
TikTok user @Fmunna83pk shared the video on Sunday (November 14), which has already gotten more than 5 million views, according to Newsweek.
Videos of the incident shared by the account captioned the store's location as being near the Squaw Valley ski resort -- which is now known as Palisades Tahoe -- and Truckee, both of which are located by Lake Tahoe.
The initial clip shows the bear walk through the front door and continue to hold the door open to the fearful screams of "hey" and "get out" from a woman inside the 7-Eleven at the time of the incident.
The bear appears to accidentally trigger the hand sanitizer machine with his nose before leaning up on an ice cream freezer and holding the door open with his right hand to stand, while appearing to cup his left hand under the sanitizer machine.
"He wanted a Klondike bar," one user commented.
"At least he sanitized. Twice," another TikTok user commented.
The account shared several followup videos of the bear, which included one of the large animal standing on top of a dumpster attempting to get to the trash inside as someone off camera appears to throws wood near the dumpster to get the bear off.
Hours later, the same store appeared to have a second incident with a separate bear, this time a black bear, which was seen attempting to dig into the same dumpster outside.
"Now black bear more fast and clever," the account shared.