Kanye West And Drake To Perform At 'Free Larry Hoover' Charity Concert
By Regina Park
November 21, 2021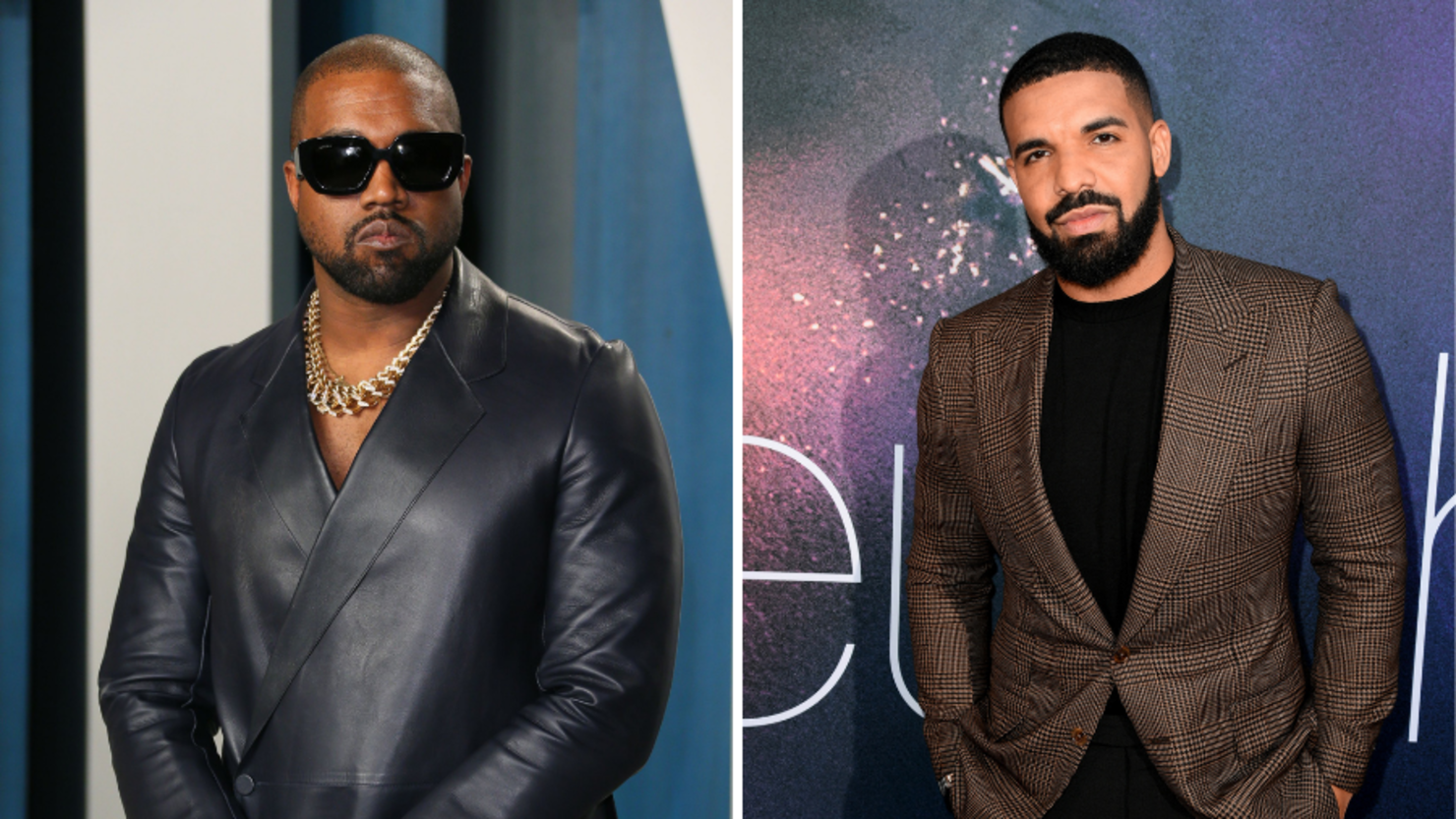 Kanye West and Drake are apparently working together for a common cause after officially squashing their beef.
According to reports, the two rappers are confirmed to perform together in Los Angeles next month for a charity concert.
"God's plan," Ye captioned an Instagram post on Saturday (November 20) announcing the "Free Larry Hoover" benefit performance, referencing Drake's 2018 hit.
The concert is scheduled to take place at LA Coliseum on December 9 in support of Larry Hoover, co-founder of the Gangster Disciples currently imprisoned on six life sentences.
Hoover's son, Larry Hoover, Jr. was featured on Ye's most recent album, DONDA, discussing the American criminal justice system and how his father's incarceration has impacted their family.
Drake's special guest appearance comes after the two rapper officially let their years-long of back and forth feud go. The two were spotted reuniting at Drake's Toronto mansion last week.

Ye went on to post a pic posing with Drank and Rap-A-Lot CEO J Prince, who first teased the two were collaborating to "free our brother Larry Hoover" back in October, according to Billboard.
"I believe this event will not only bring awareness to our cause, but prove to people everywhere how much more we can accomplish when we lay our pride to the side and come together," Ye says in a video clip released after the collab teaser.