Nicki Minaj Gets Straight To The Tea & Doesn't Hold Back On 'RHOP' Reunion
By Kiyonna Anthony
November 22, 2021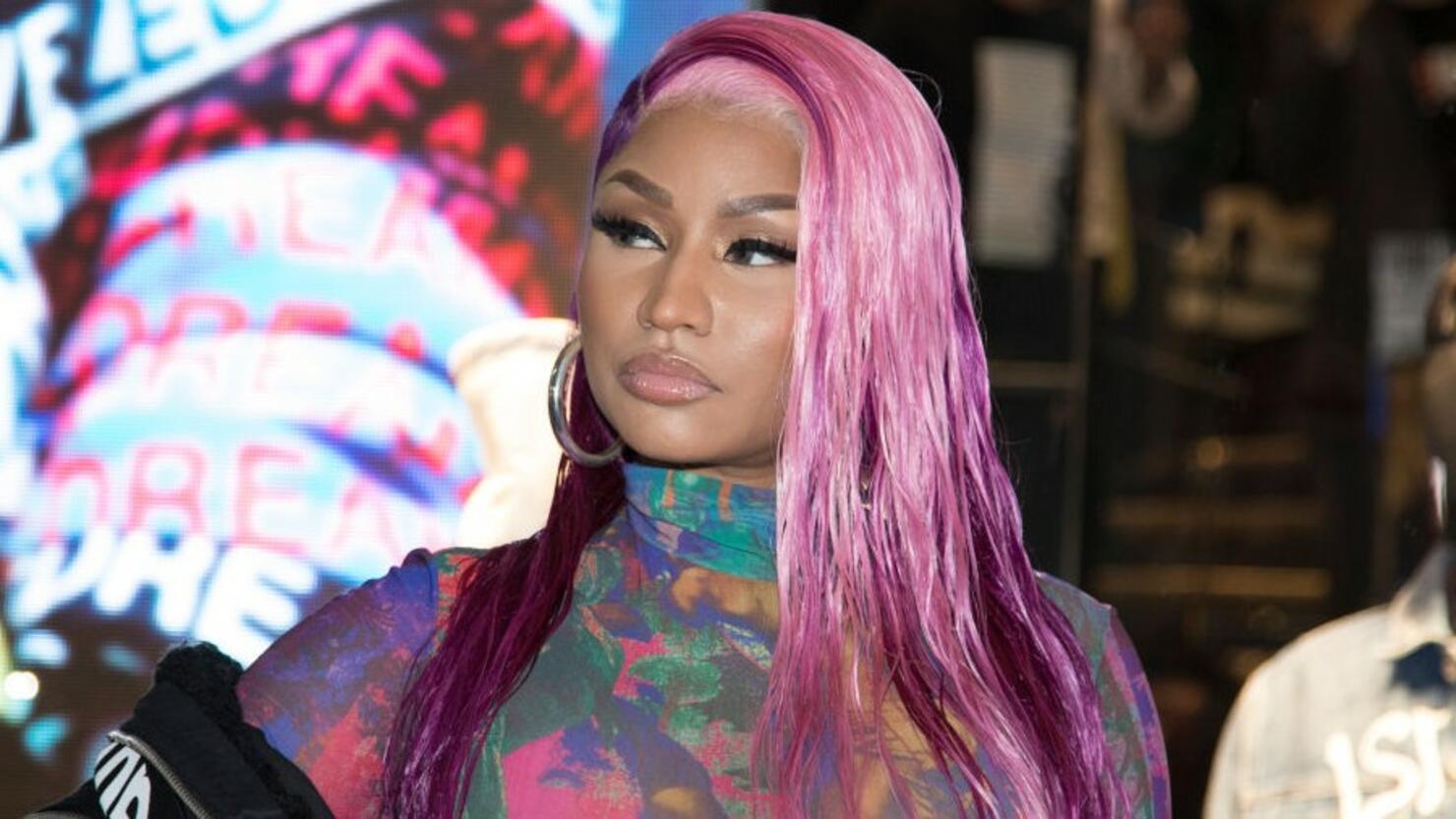 Nicki Minaj wasted no time getting to the tea for the part three of the Real Housewives of Potomac reunion. In a short clip from Sunday night's episode, the "Yikes" rapper, who recently scored her first diamond record, spent the evening in Andy Cohen's seat, grilling the girls about their season 6 shenanigans on the hit Bravo show.
Before getting into the mix, the star assured the ladies that "I wouldn't be here if I didn't love and respect you, okay? I love the show." In one clip, Nicki addresses cast member Ashley Darby, and calls out the housewife for not having a storyline, asking:
"My first question is, Ashley: First of all I want to say I love seeing you with your boys. But to me, because you had just had a baby and you wanted to be home, rightfully so, with your babies, it seemed like you didn't have much of a storyline. So is that why you were willing to be Gizelle's sidekick and be shady to Wendy."
The head Barb also mentioned that she may talk to Candiace about her music career, adding:
"People said to me that if I spoke to Candiace about her music that she might be sad or take it the wrong way, but I don't think she should take it the wrong way."
As Andy shared his excitement about Minaj sitting in the host seat and giving her unfiltered opinion, the rapper joked:
"Everybody hear that? So don't be telling me that I did my job wrong — Andy gave me permission that I can take sides"
Catch part four of The Real Housewives of Potomac reunion, airing November 28th at 8 p.m. ET on Bravo.