Here's The Best Alabama Restaurant On 'Diners, Drive-Ins & Dives'
By Jason Hall
December 1, 2021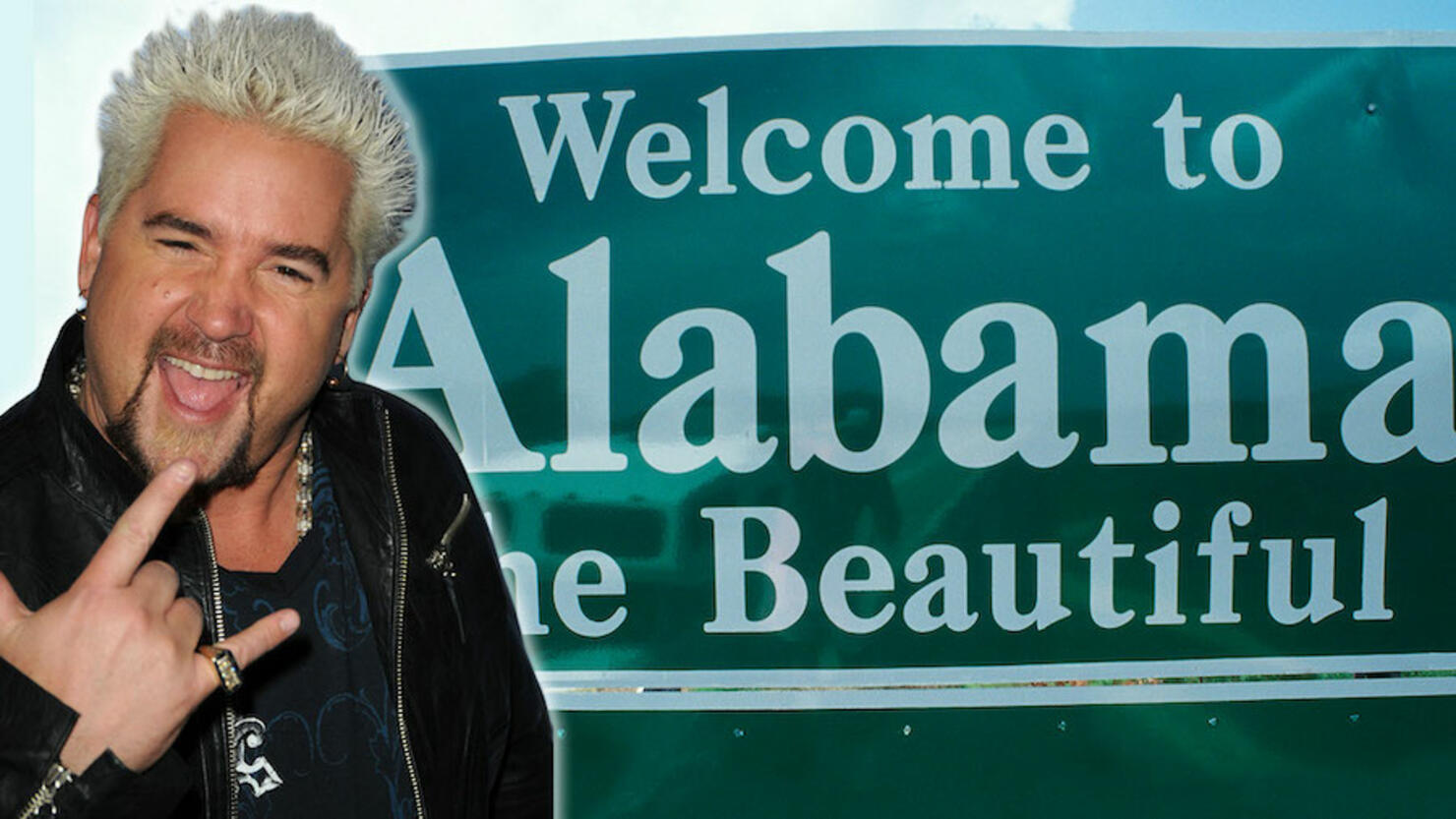 A Fairhope restaurant has been credited as the best Alabama stop on Guy Fieri's popular Diners, Drive-Ins & Dives series.
Delish.com compiled a nationwide list of "the best 'Diners, Drive-Ins and Dives' restaurant in every state" which included Panini Pete's as the top choice for Alabama.
"The team at Panini Pete's whips up outstanding sandwiches and homemade beignets from a quaint ranch-style building in Fairhope, Alabama," Delish.com's Charlotte Chilton wrote. "Dishes like the Italian caprese panini with homemade mozzarella have made this eatery a must-visit in Alabama. If you don't trust us, take it from Guy Fieri, who gave the turkey panini his stamp of approval on Diners, Drive-Ins and Dives."
Here is Delish.com's full list of "the best 'Diners, Drive-Ins and Dives' restaurant in every state":
Alabama- Panini Pete's (Fairhope)
Alaska- Pucker Wilson's (Juneau)
Arizona- Matt's Big Breakfast (Phoenix)
Arkansas- Bruno's Little Italy (Little Rock)
California- Gott's Roadside (Saint Helena)
Colorado- Foolish Craig's Cafe (Boulder)
Connecticut- Super Duper Weenie (Fairfield)
Delaware- Locale BBQ Post (Wilmington)
Florida- 111th Street Diner (Miami)
Georgia- The Silver Skillet (Atlanta)
Hawaii- Big Wave Shrimp (Oahu)
Idaho- Jimmy's Down the Street (Coeur D'Alene)
Illinois- Vito and Nick's (Chicago)
Indiana- Historic Steer-In (Indianapolis)
Iowa- Mi Patria (Des Moines)
Kansas- Woodyard Bar B Que (Kansas City)
Kentucky- Parkette Drive-In (Lexington)
Louisiana- The Rivershack Tavern (Jefferson)
Maine- Maine Diner (Wells)
Maryland- Blue Moon Cafe (Baltimore)
Massachusetts- Kelly's Diner (Somerville)
Michigan- The Fly Trap (Ferndale)
Minnesota- Victor's 1959 Cafe (Minneapolis)
Mississippi- Memphis Barbecue Company (Horn Lake)
Missouri- Happy Gillis (Kansas City)
Montana- Roost Fried Chicken (Bozeman)
Nebraska- Joe Tess Place (Omaha)
Nevada- Fat Choy Restaurant (Las Vegas)
New Hampshire- Red Arrow Diner (Manchester)
New Jersey- Tick Tock Diner (Clifton)
New Mexico- Tune-Up Cafe (Santa Fe)
New York- Pies 'n' Thighs (Brooklyn)
North Carolina- The Improper Pig (Charlotte)
North Dakota- Blackbird Woodfire (Fargo)
Ohio- Senate (Cincinnati)
Oklahoma- Cattleman's Steakhouse (Oklahoma City)
Oregon- Pine State Biscuits (Portland)
Pennsylvania- Good Dog Bar (Philadelphia)
Rhode Island- Evelyn's Drive-In (Tiverton)
South Carolina- Glass Onion (Charleston)
South Dakota- Daily Clean Food and Drink (Sioux Falls)
Tennessee- Leonard's Pit Barbecue (Memphis)
Texas- Counter Cafe (Austin)
Utah- Oh Mai (Multiple locations)
Vermont- Hong's Chinese Dumplings (Burlington)
Virginia- Metro 29 Diner (Arlington)
Washington- Southern Kitchen (Tacoma)
West Virginia- Hillbilly Hot Dogs (Lesage)
Wisconsin- Frank's Diner (Kenosha)
Wyoming- Sidewinders American Grill