Here's The Best Virginia Restaurant On 'Diners, Drive-Ins & Dives'
By Jason Hall
December 1, 2021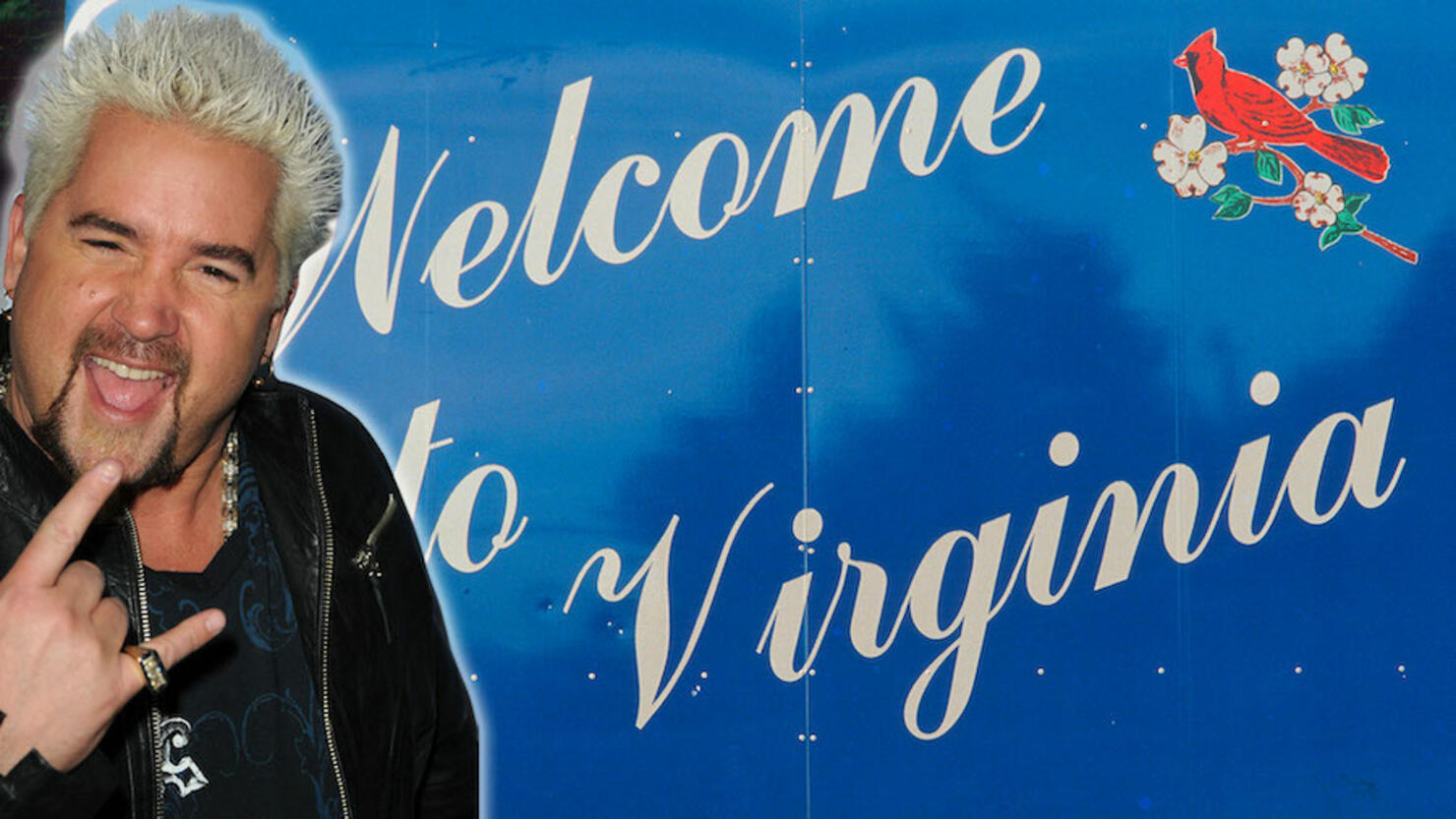 An Arlington restaurant has been credited as the best Virginia stop on Guy Fieri's popular Diners, Drive-Ins & Dives series.
Delish.com compiled a nationwide list of "the best 'Diners, Drive-Ins and Dives' restaurant in every state" which included Metro 29 Diner as the top choice for Virginia.
"With a chrome exterior finish and a mile-long menu, Metro 29 Diner in Arlington, Virginia is a picture-perfect, old-school diner," Delish.com's Charlotte Chilton wrote. "What sets it apart, however, is the very generous portions. After one bite of the popular French toast (made with homemade challah bread), you'll be happy there's a lot more to enjoy."
Here is Delish.com's full list of "the best 'Diners, Drive-Ins and Dives' restaurant in every state":
Alabama- Panini Pete's (Fairhope)
Alaska- Pucker Wilson's (Juneau)
Arizona- Matt's Big Breakfast (Phoenix)
Arkansas- Bruno's Little Italy (Little Rock)
California- Gott's Roadside (Saint Helena)
Colorado- Foolish Craig's Cafe (Boulder)
Connecticut- Super Duper Weenie (Fairfield)
Delaware- Locale BBQ Post (Wilmington)
Florida- 111th Street Diner (Miami)
Georgia- The Silver Skillet (Atlanta)
Hawaii- Big Wave Shrimp (Oahu)
Idaho- Jimmy's Down the Street (Coeur D'Alene)
Illinois- Vito and Nick's (Chicago)
Indiana- Historic Steer-In (Indianapolis)
Iowa- Mi Patria (Des Moines)
Kansas- Woodyard Bar B Que (Kansas City)
Kentucky- Parkette Drive-In (Lexington)
Louisiana- The Rivershack Tavern (Jefferson)
Maine- Maine Diner (Wells)
Maryland- Blue Moon Cafe (Baltimore)
Massachusetts- Kelly's Diner (Somerville)
Michigan- The Fly Trap (Ferndale)
Minnesota- Victor's 1959 Cafe (Minneapolis)
Mississippi- Memphis Barbecue Company (Horn Lake)
Missouri- Happy Gillis (Kansas City)
Montana- Roost Fried Chicken (Bozeman)
Nebraska- Joe Tess Place (Omaha)
Nevada- Fat Choy Restaurant (Las Vegas)
New Hampshire- Red Arrow Diner (Manchester)
New Jersey- Tick Tock Diner (Clifton)
New Mexico- Tune-Up Cafe (Santa Fe)
New York- Pies 'n' Thighs (Brooklyn)
North Carolina- The Improper Pig (Charlotte)
North Dakota- Blackbird Woodfire (Fargo)
Ohio- Senate (Cincinnati)
Oklahoma- Cattleman's Steakhouse (Oklahoma City)
Oregon- Pine State Biscuits (Portland)
Pennsylvania- Good Dog Bar (Philadelphia)
Rhode Island- Evelyn's Drive-In (Tiverton)
South Carolina- Glass Onion (Charleston)
South Dakota- Daily Clean Food and Drink (Sioux Falls)
Tennessee- Leonard's Pit Barbecue (Memphis)
Texas- Counter Cafe (Austin)
Utah- Oh Mai (Multiple locations)
Vermont- Hong's Chinese Dumplings (Burlington)
Virginia- Metro 29 Diner (Arlington)
Washington- Southern Kitchen (Tacoma)
West Virginia- Hillbilly Hot Dogs (Lesage)
Wisconsin- Frank's Diner (Kenosha)
Wyoming- Sidewinders American Grill