HAIM Celebrates Hanukkah With An Updated Version Of Adam Sandler's Classic
By Megan Stinson
December 4, 2021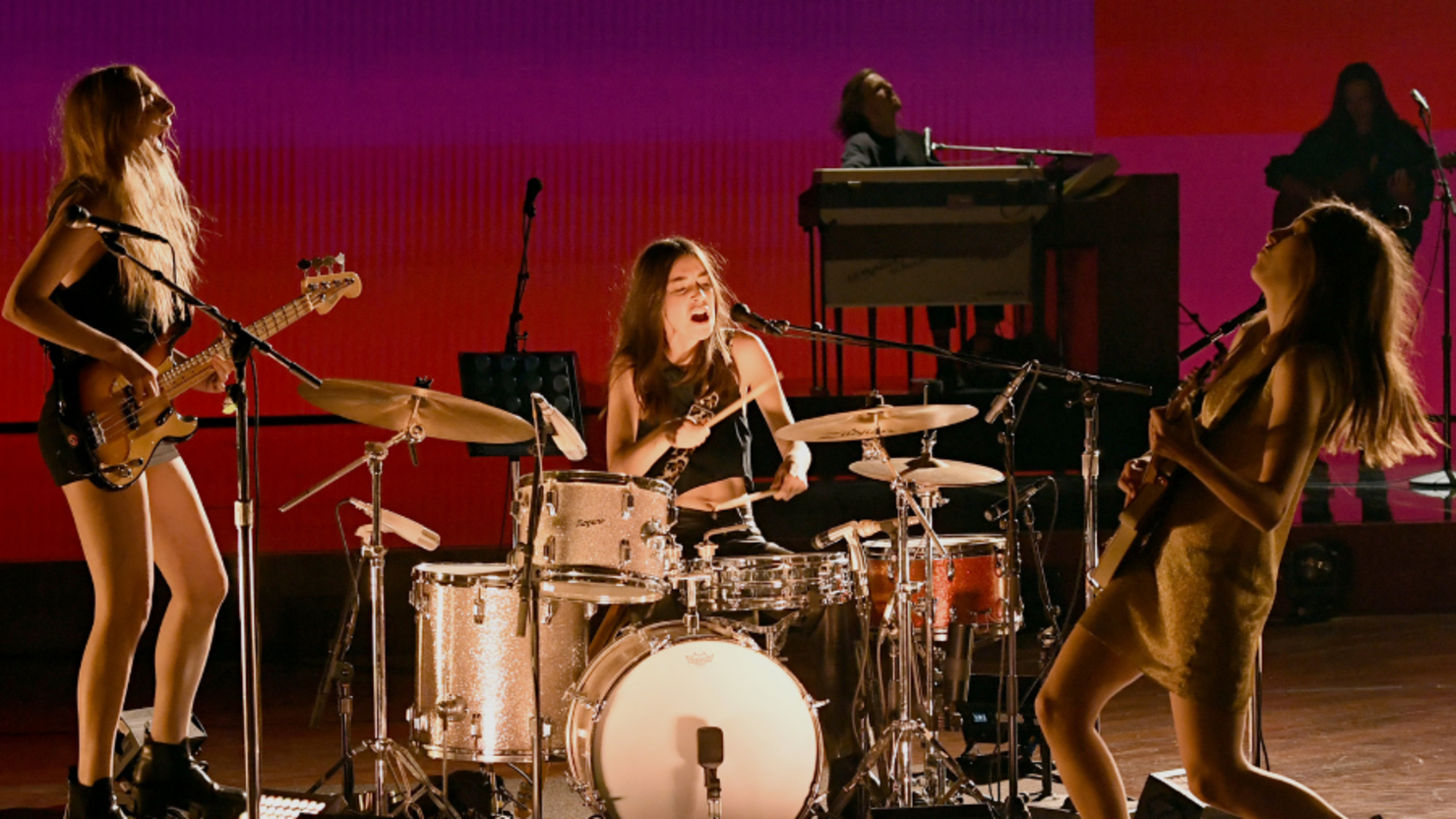 While the world is gearing up for Christmas and decorating their trees, the festival of lights is already underway. Celebrating the Jewish holiday includes HAIM, Adam Sandler, and, according to an updated version of Sandler's 1994 "Chanukah Song," Maya Rudolph, Rashida Jones, Eugene and Dan Levy, and two who are half-Jewish, Doja Cat and Timothée Chalamet.
HAIM took to social media to share their new version of the song. The three kept in the same tune as Sandler's original, only swapping out the names for more updated references that would be familiar to a new generation of young Jewish kids who may feel left out with so many Christmas songs (as Sandler said when he originally premiered the song 27 years ago).
When he first performed the song back in 1994, Sandler said to those watching Saturday Night Live, "When I was a kid, this time of year always made me feel a little left out because in school there were so many Christmas songs and all us Jewish kids had was the song 'Dreidel, Dreidel, Dreidel.' So I wrote a brand new Hanukkah song for you Jewish kids to sing and I hope you like it."
Over the years, Sandler has updated the song so that he could reference other popular celebrities that may relate to a younger generation. Sandler shared his approval for HAIM's updated version, writing to the band, "Love you ladies! You are three bad*** jews! See you on tour!"
While the HAIM sisters continue to work together, the band's Alana Haim has begun stepping out and working more on her own. She opened up in October how she's felt stepping out of her safety net, sharing to Interview Magazine about her role in Licorice Pizza, "I really was alone while making this movie, and it was a huge growing experience. My two older siblings have carried me through life, so it was jarring to be like, 'Oh, they can't get me out of this one.' I also couldn't blame them for anything or be like, 'Danielle did it, not me.' I ad to show up on set every day, know what I was doing and hold my own."
While Alana has been venturing on her own, she and HAIM have also hinted that fans can expect some more music. And perhaps the group will consider writing their own Hanukkah song one day.