Major Update On Kyler Murray, DeAndre Hopkins' Injury Statuses
By Jason Hall
December 5, 2021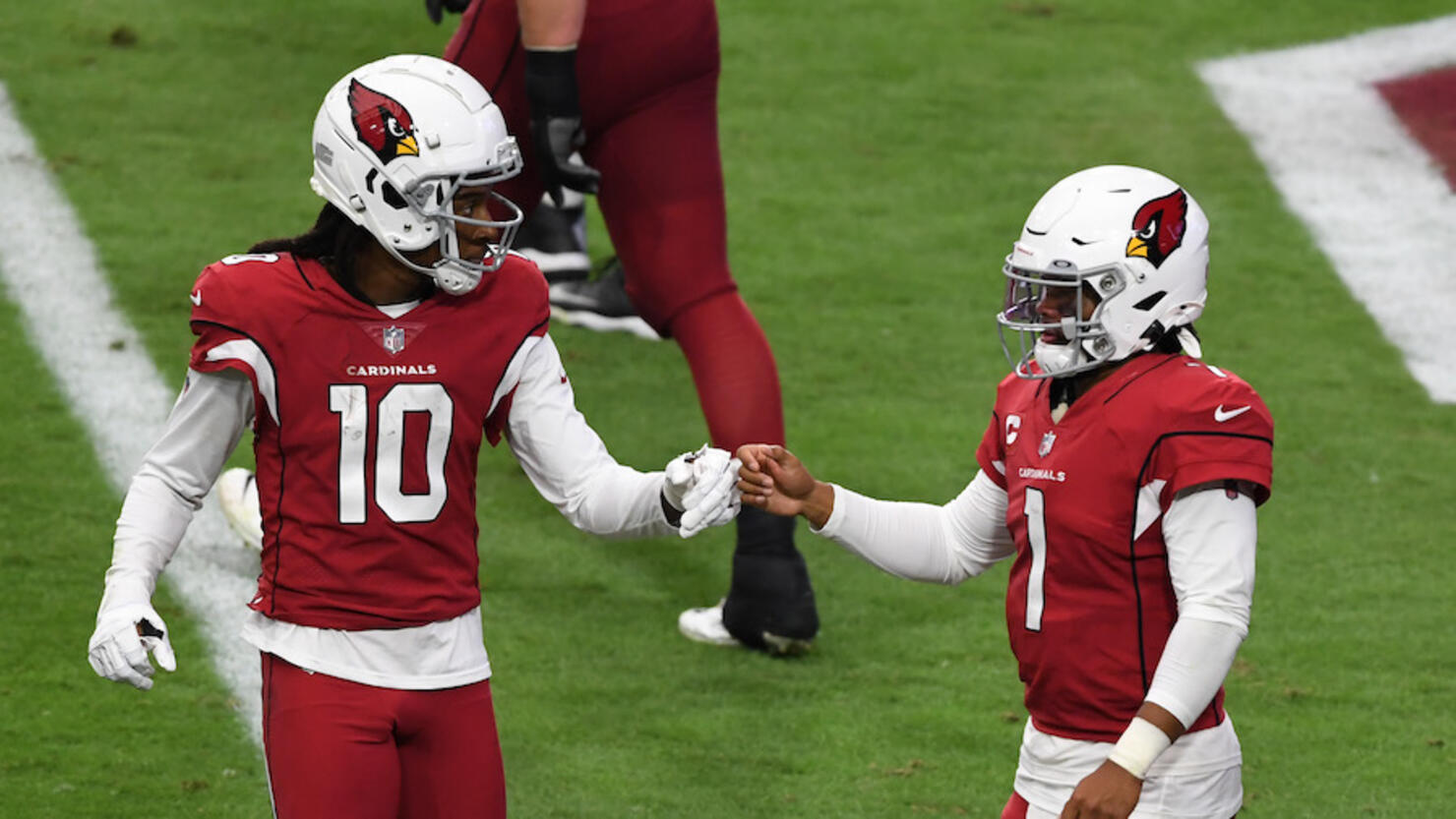 The Arizona Cardinals' two biggest offensive weapons will be available for Sunday's (December 5) game against the Chicago Bears.
NFL Network's Stacey Dales reports Cardinals coach Kliff Kingsbury confirmed both quarterback Kyler Murray and wide receiver DeAndre Hopkins will be active for Week 13.
"#AZCardinals Head Coach Kliff Kingsbury just officially told me that Kyler Murray and DeAndre Hopkins are both playing today versus the #Bears," Dales tweeted Sunday morning.
On Saturday (December 4), ESPN's Adam Schefter reported both Murray and Hopkins were listed as questionable, but expected to play in Sunday's game, a source confirmed.
Murray is currently dealing with a lingering ankle injury while Hopkins -- his primary option at wide receiver -- has a hamstring issue.
Schefter reported Hopkins could be limited due to the injury, as well as potential weather conditions in Chicago on Sunday, according to the source.
The Cardinals took a cautious approach with Murray's status in the days leading up to the game, which included listing the former No. 1 overall pick as a game-time decision, both as a strategy and to avoid a similar tailspin to the end of the 2020 season.
Last year, Arizona went 3-6 in its final nine games following a 5-2 start, which coincided with multiple injuries to Murray during his second NFL season.
The first-place Cardinals are currently 9-2, but have lost two of their last four games, which included one of their last three without Murray.
Veteran Colt McCoy has started in Murray's absence and has thrown for 6684 yards, three touchdowns and one interceptions on 68 of 90 passing (75.6%), while posting a 2-1 record as a starter.
Kingsbury had said Murray was "better this week" and was hopeful that the quarterback would "be ready to roll" leading up to Sunday's game.