How Ed Sheeran 'Almost Killed' Elton John During A Music Video Shoot
By Emily Lee
December 7, 2021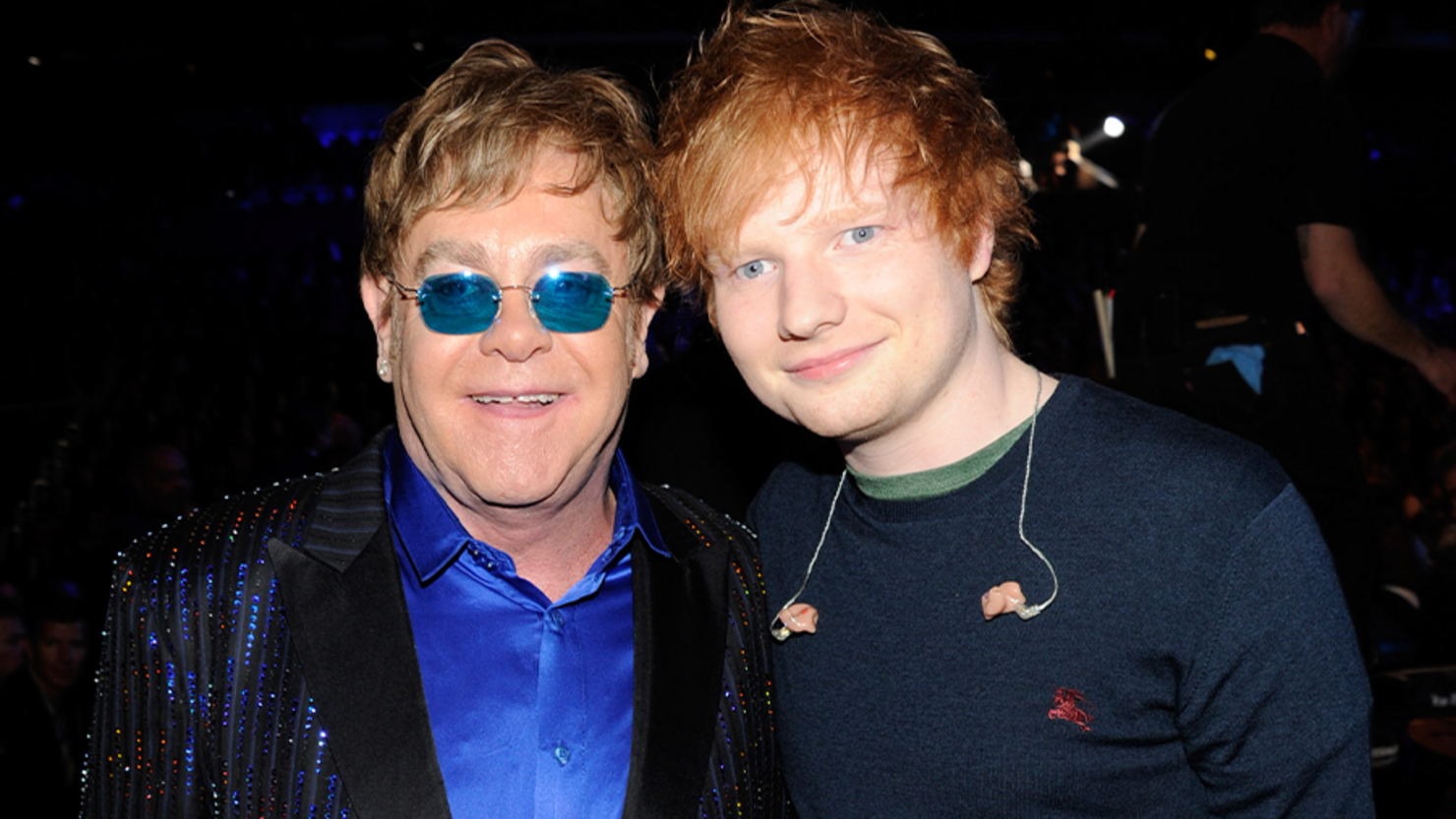 Ed Sheeran and Elton John teamed up to spread Christmas cheer this holiday season with the release of their new song 'Merry Christmas.' In addition to dropping the festive track, they also released a holly jolly music video to accompany it.
During a recent interview, Sheeran revealed all was not merry and bright while the pair filmed the 'Merry Christmas' music video. Turns out, Sheean "almost killed" his friend and collaborator during a shot gone wrong.
"We just shot a Christmas music video. I almost killed him with a bell," Sheeran said. "On the video, there's footage of... I'm dressed up as sort of sexy Santa Claus and I kick a present, but the present had a big metal bell on top of it. I showed him the footage of it today, because we slowed it down and the bell flew past his head and would've cracked him in the head." 
"Oh my God, the horror that went through my body when it was flying through the air," Sheeran continued. Luckily, the bell missed John and all was well. "But, man, the music video is wild. We've parodied all the great British music videos that came at Christmas," Sheeran added.
Last month, Sheeran recalled how his Christmas collaboration with John came to be. "Elton rung me on Christmas Day to say Merry Christmas," he said during a Dutch interview. "He rung me on Christmas Day, and he said, 'Step Into Christmas' is No. 6 in the charts, and I'm 74, and I'm still having f—g chart hits, this is great! I want to do another Christmas song, will you do it with me?'"
This isn't the first time this year that Sheeran and John are making headlines together. Earlier this year, Sheeran took to his Instagram to ask his followers for a special favor—he wanted them to knock his single 'Bad Habits' out of the number one spot on the charts so John's collaboration with Dua Lipa could take over.
"[Elton John] is so close to knocking me off the #1 spot in the U.K. It will be his first number one in almost twenty years and I really want it to happen," Sheeran wrote on Instagram. "Please go buy/stream/download 'Cold Heart' with Dua Lipa now, 15 weeks at #1 was more than I ever expected anyway, love you all. Who doesn't wanna be knocked off by Elton."
The 'I'm Still Standing' singer co-signed the campaign, as well. "Couldn't be up against someone I love more," he wrote alongside a sweet photo with Sheeran.
'Merry Christmas' will appear on the Christmas Edition of Sheeran's latest album =. All profits will benefit Ed Sheeran Suffolk Music Foundation and the Elton John AIDS Foundation.