Doja Cat Says She Wants To Make 'Double Album' With This Social Media Star
By Rebekah Gonzalez
December 27, 2021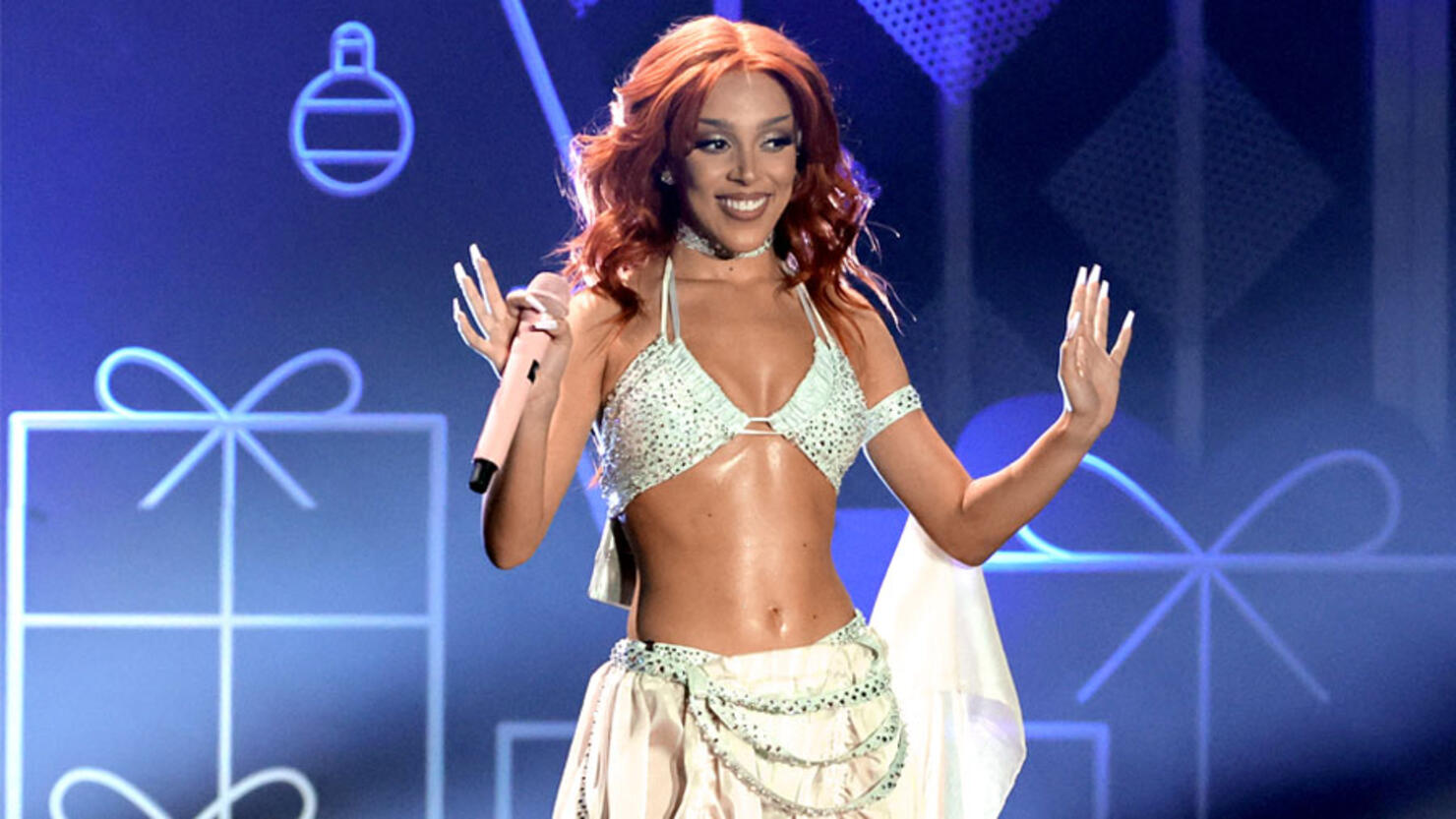 Doja Cat has revealed that she wants to take a unique approach to her next project, and she knows exactly who she wants to do it with.
In a recent Instagram Live session, the star told fans she wants to make a 'double album.' One side would have seven songs dedicated to her pop-rap blend and the other side would be 12 songs dedicated to pure hip-hop.
She also said she wants the hip-hop records to be produced entirely by 9th Wonder and Jay Versace, who is known for his hilarious and meme-worthy videos on Instagram and Twitter.
"New project. 12 songs. All of them, every fu**in' one, Jay Versace and 9th Wonder," said Doja.
Both producers responded to a recording of Doja's idea.
"Say what now?" 9th wrote in response to the clip.
Versace wrote, "brah," in response to a clip where Doja called him a "fantastic producer."
She also said she thought the two producers working together would "mesh really nice."

In Doja's last Instagram Live, she expressed she's been going through a career burnout, telling fans that she was feeling "pressured" and hasn't made music just for fun in years.
"I'm doing all this sh*t that I don't fu**ing wanna do. I don't wanna take fu**ing pictures," she lamented.
But if her latest Live session is any indication, the singer/rapper is hopefully in a better place after a long, successful year.