Latest On Budda Baker's Injury After Being Stretchered Off Field
By Jason Hall
January 18, 2022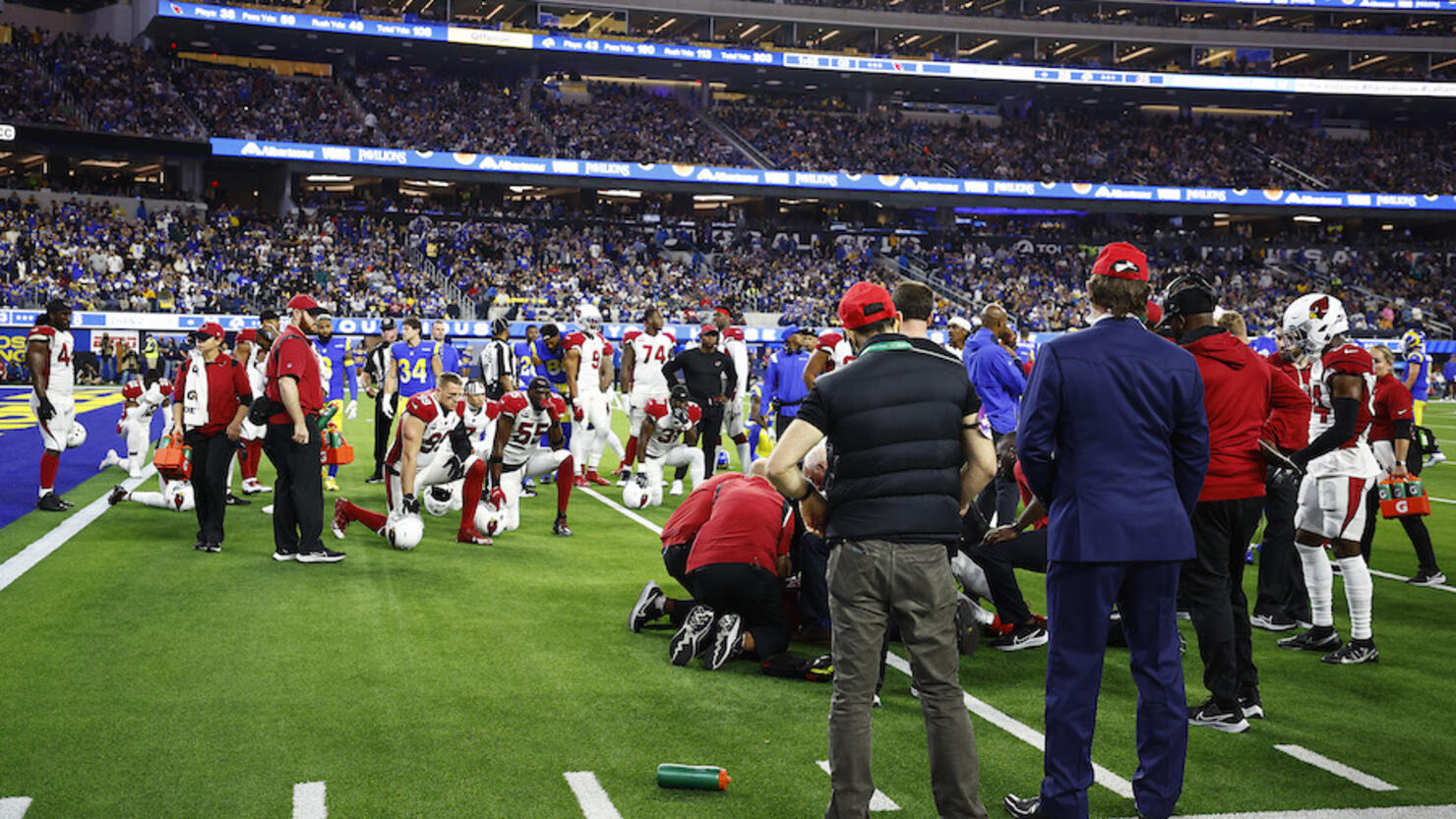 Arizona Cardinals safety Budda Baker provided an update after he was stretchered off the field during the NFC Wild Card Round game against the Los Angeles Rams Monday (January 17) night.
"Thank you all for the prayers. I am doing good," Baker tweeted early Tuesday (January 18) morning.
Baker, 26, collided with Rams running back Cam Akers late in the third quarter of the Cardinals' 34-11 loss, lowering his head and left shoulder prior to hitting Akers' knee and falling to the ground.
Cardinals linebacker Jordan Hicks was seen immediately waving to the team's sideline for help after his teammate hit the ground.
Thank you all for the prayers. I am doing good 🙏🏾

— Budda Baker (@buddabaker32) January 18, 2022
"It was just a football play,'' Akers said after the game via ESPN. "It wasn't nothing personal. I've got the utmost respect for Budda and that team.''
Baker, who was named to his fourth Pro Bowl in 2021, was ruled out for the remainder of the game due to a concussion, but never lost feeling or movement in his extremities, the Cardinals announced via the Athletic.
The team confirmed Baker was alert and communicative while being stretchered off the field and taken to the hospital for further evaluation.
Baker recorded 63 tackles, three interceptions and seven passes defended during the 2021 regular season, as well as four tackles during Monday's playoff game prior to the injury.