Why This Southern California Home Will Shatter Every Sales Record In The US
By Rebekah Gonzalez
January 20, 2022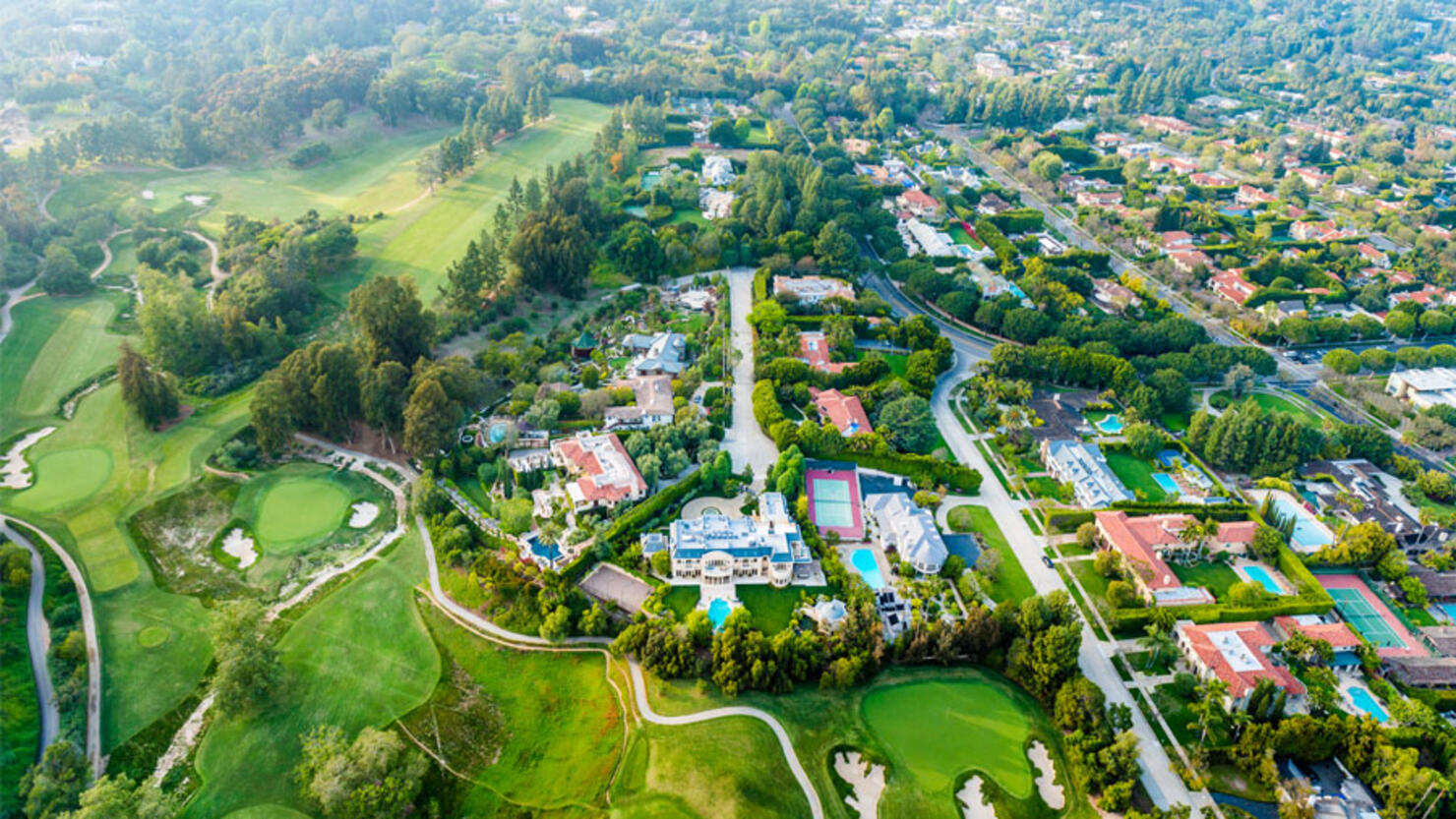 It's being called "The One." A massive 105,000-square-foot estate is going up for auction in Bel Air next month and experts say it could be one of the most expensive home sales in U.S. history.
According to FOX5, the home at 944 Airole Way was listed for sale on January 7 for $295 million. The bidding through Concierge Auctions is scheduled to take place from February 28 to March 3.
The listing touts the "once-in-a-lifetime gargantuan estate" has a whopping 21 bedrooms, 42 full and seven half bathrooms, a private two-story library, and even a nightclub with a VIP area.
On top of that, the outdoor areas feature five separate pools, a 10,000-square-foot sky deck, a putting green, and a 400-foot long glass-walled jogging track.
FOX5 reports the estate also has a seven-bedroom staff quarters, a bowling alley, and is surrounded by a moat.
The property was built by film producer Nile Niama through a development company called Crestlloyd, according to the Los Angeles Times. Niami filed for Chapter 11 bankruptcy in October to keep the house out of foreclosure.
The previous U.S. record for the most expensive home sale happened in 2019 when Ken Griffin purchased the top four floors of an unfinished New York City building for $238 million.
Click here to see photos of America's largest and most expensive residence.