Boosie's Trippy First Shrooms Trip Is The Funniest Thing You'll See Today
By Kiyonna Anthony
January 25, 2022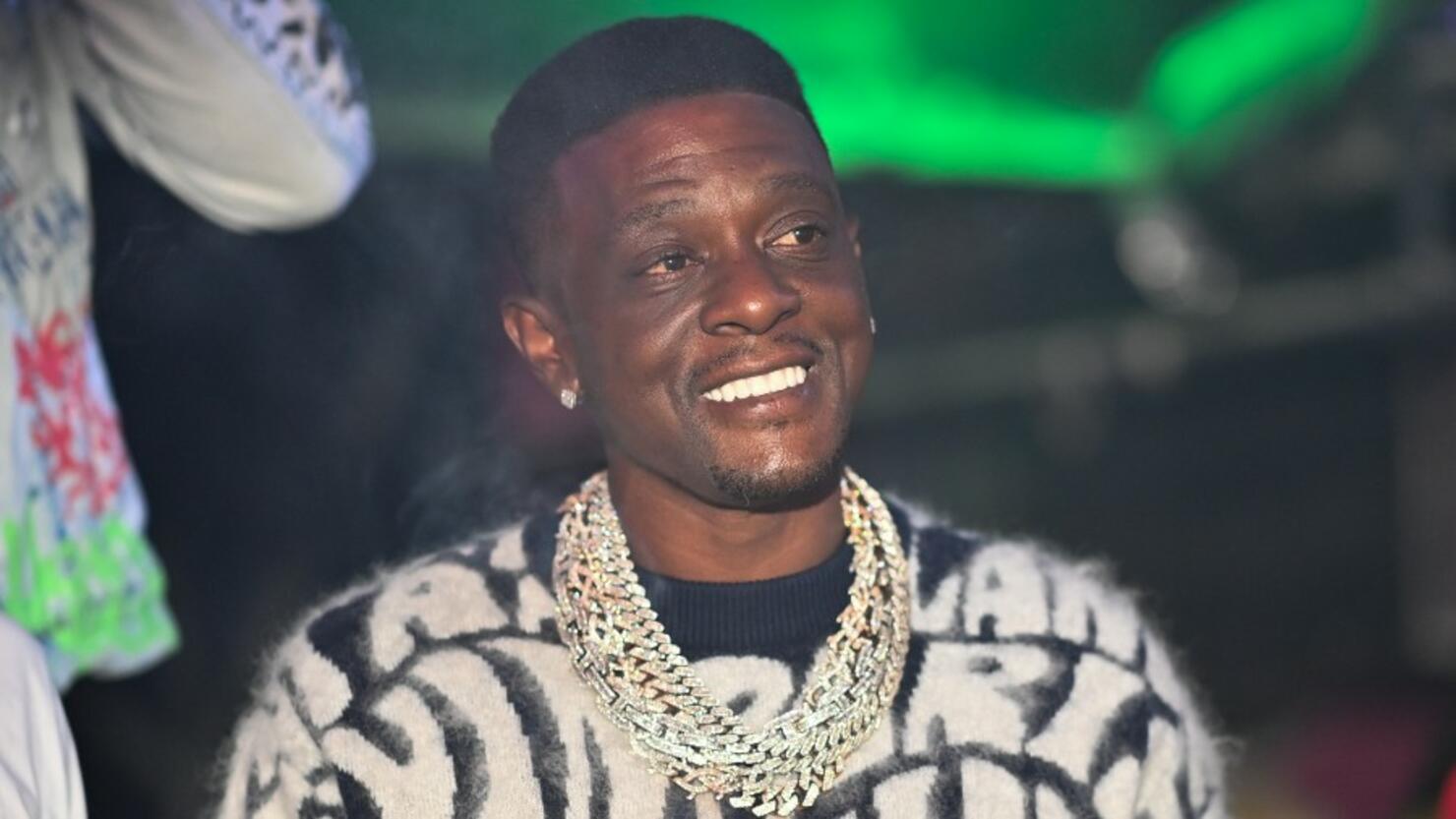 Boosie Badazz loves living life on his own terms. For his recent family vacation, the Baton Rouge rapper decided to take shrooms for the first time -- making for a hilarious collection of social media content. In one clip, Boosie dances sensually in his (moving) car, up against his steering wheel to Muni Long's popular viral hit "Hrs and Hrs", as a voice in the background can be heard yelling:
"Drive the ***** car!"
Boosie's fun trip didn't end there. In another clip, the "Wipe Me Down" rapper stripped down to his shorts and rubber boots in the below freezing temperatures as he ran down an icy pathway, yelling:
"S**** make me run crooked!"
The psychedelics certainly put Boosie in a jolly, nostalgic mood. Amidst his shrooms trip, he posted a photo of himself with a wide-brim hat and fur collar coat, suggesting that it made him look like one of his favorite Mortal Kombat characters, sharing:
"MUSHROOMS TURNED ME INTO 'BLACK RAIDEN"
Boosie declared his new found love for shrooms, saying that it ultimately made for a great trip --- no pun intended. He tweeted:
"MAN I JUST EXPERIENCED A MUSHROOM HIGH. AMAZING. MUSHROOMS GOT ME ***** UP"
The rap star's antics comes just days after he documented his experience searching for and seeing a live a bear near his vacation cabin. In one video, Boosie's wife can be heard playing bear calling sounds from her phone, as the rapper yells out:
"I SAW BEAR EYES. YouTube got a real BEAR CALL. WE OUTCHE."
Needless to say, Boosie Badazz has a natural knack for entertainment.