Pregnant Fitness Influencer's Disappearing Belly Video Alarms TikTok
By Dave Basner
February 8, 2022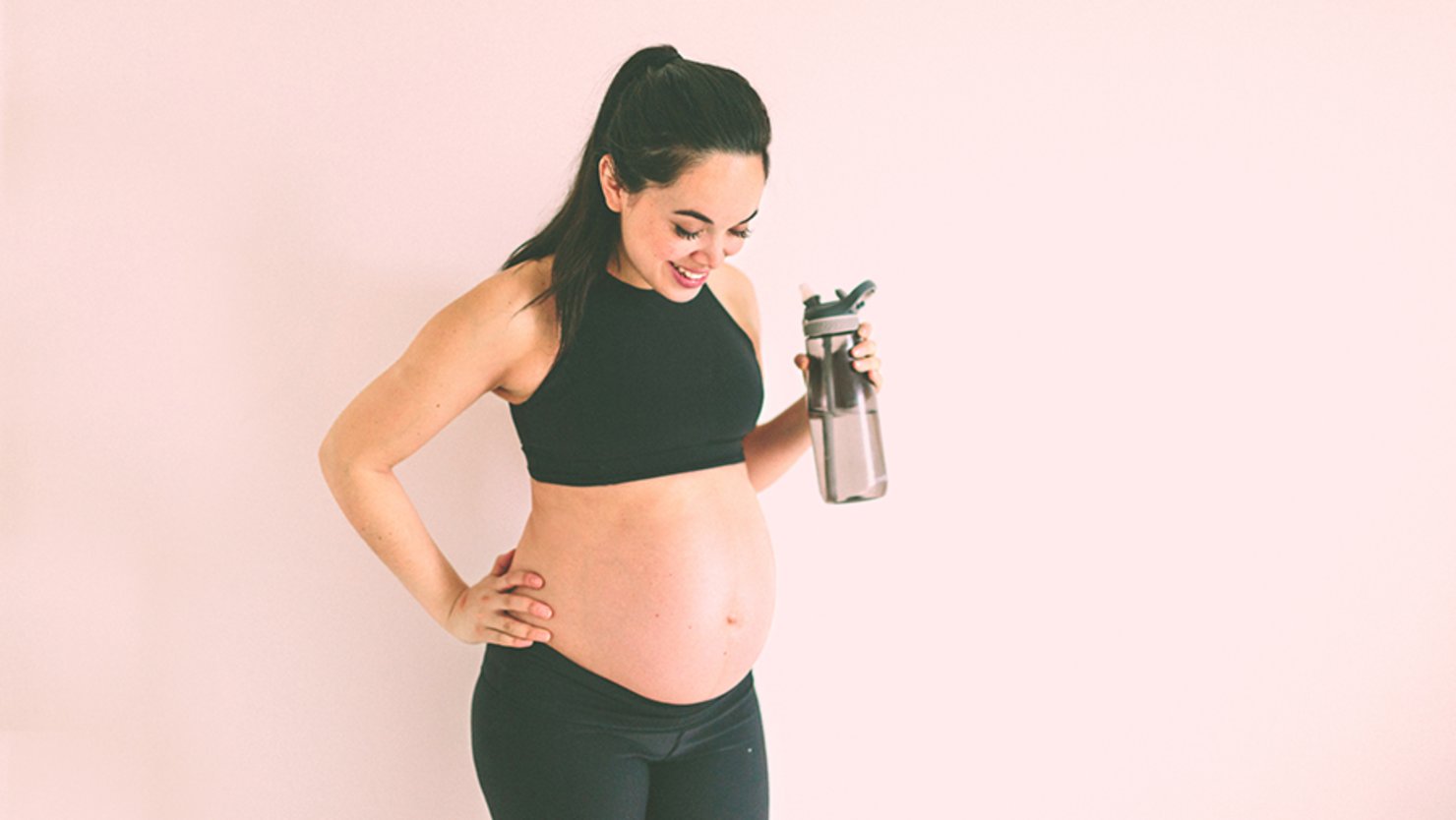 Pregnant bodies vary in shape - some women can wind up with very large bellies, while others might not show much of a baby bump at all. Well one fitness influencer is going viral for being able to fit in both of those categories.
Tammy Hembrow is 24 weeks pregnant and is definitely showing. The 27-year-old Australian, who is already a mom of a six-year-old and a five-year-old, uploaded video of herself to TikTok. She wrote in the clip, "When you're over being pregnant," and set it to the KyleYouMadeThat track "Poof, Be Gone." In the clip, she sucks in her belly so that she somehow goes from very pregnant to having a flat tummy.
It's been watched millions of times and many viewers were left concerned by the video, writing things like, "The baby, is it ok?" and, "Legit question... wouldn't that be bad for the baby? Like suddenly out of nowhere just tightening up everything... have studies been done on the shock?"
Tammy replied, explaining it is part of her exercise routine, stating, "It's actually recommended bracing your core like this throughout pregnancy, especially since I train a lot. Bubby is just fine!" and, "Super good for your core doing it throughout pregnancy." She's not wrong either - the American College of Obstetricians and Gynecologists does recommend moderate exercise for pregnant women as it helps relieve pain and tension that comes with carrying, and promotes healthy weight gain for both mother and baby.
So where does the baby go? Essentially, the baby, along with most of Tammy's internal organs, shifts upwards into her rib cage. The same thing happens when guys trying to show off their body at the beach suck in their gut and make their upper body look larger.
You can see more from Tammy here.