Joe Burrow Invites Special Person From His Past To Super Bowl
By Jason Hall
February 9, 2022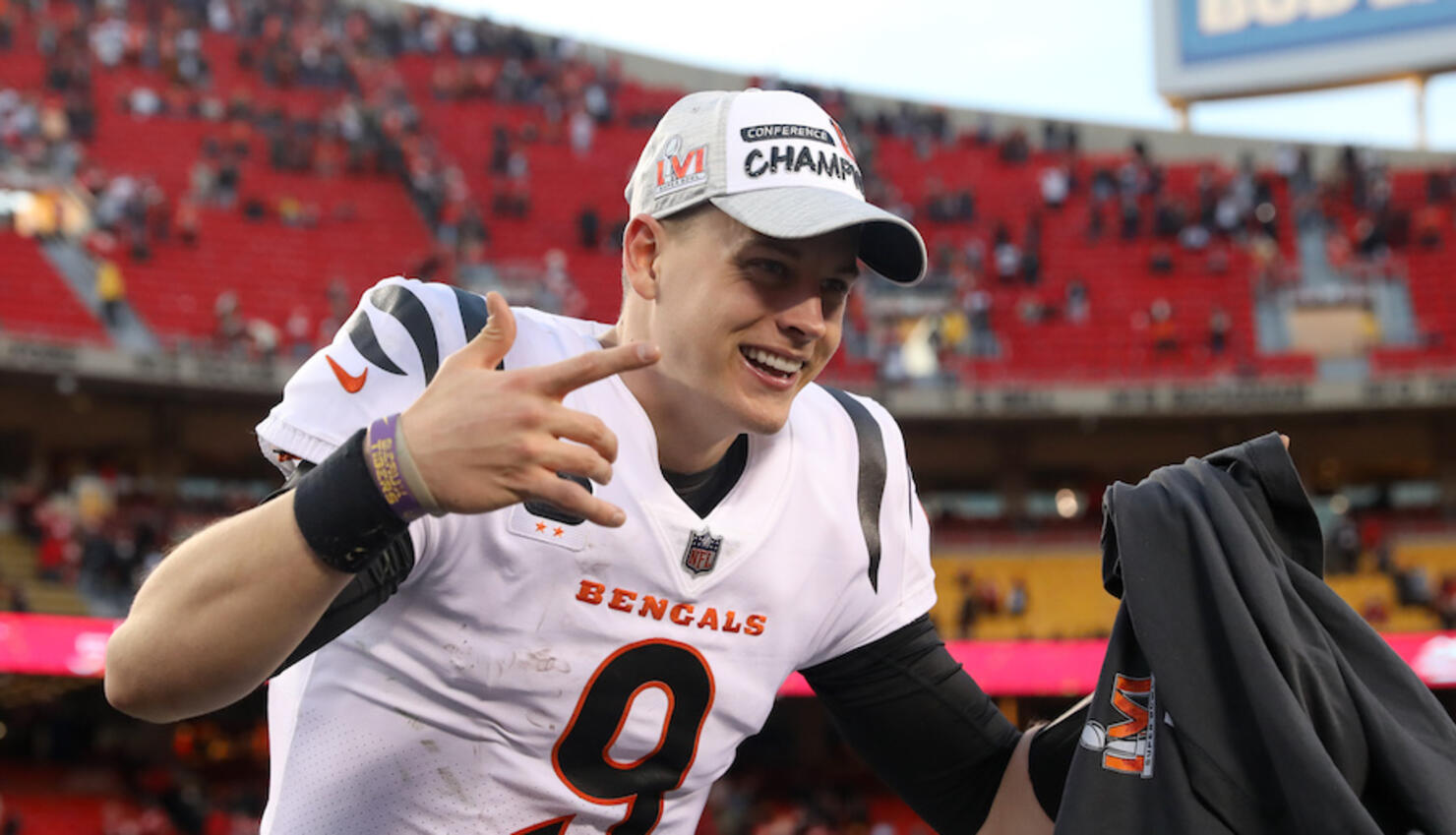 Cincinnati Bengals quarterback Joe Burrow may be the most discussed name in football heading into Super Bowl LVI, but he hasn't forgotten where he came from.
Nathan White, who was Burrow's offensive coordinator and quarterbacks coach at Athens High School, where he now serves as the team's head coach, told USA TODAY that the his former player called him last weekend to invite him and his wive to the Super Bowl at SoFi Stadium in Los Angeles.
"Joe called Sunday and said he had a couple tickets, so my wife and I are going to go," White said. "We're excited."
White spoke with ESPN's Michele Steele as part of a feature on Burrow, an Ohio native, and the importance of leading a team in his home state to football's biggest game.
"(White) was sitting around the house yesterday. He looks at his cell phone - he sees it's Joe Burrow calling," Steele said in her report as transposed by USA TODAY. "And he's excited just to check in with one of his former guys. And Burrow tells him, 'Hey Coach, I don't know if you're busy next weekend. But I've got a couple extra tickets to the Super Bowl for you and your wife if you want to go.' And the coach said - as you can imagine - 'I think I can make that work.'
Joe Burrow is in the middle of the most intense week of his professional life - yet he found the time to call one of his HS coaches from Athens yesterday to make sure he'll be in the stands at #SBLVI when his former player takes the field: pic.twitter.com/5VO2ZZ1A0y

— Michele Steele (@MicheleSteele) February 7, 2022
Burrow would become the first quarterback to ever win the Heisman Trophy, a national championship and a Super Bowl with a victory against the Los Angeles Rams in Super Bowl LVI on Sunday (February 13).
The 25-year-old is just two years removed from setting numerous FBS passing records while leading undefeated LSU to a College Football Playoff National Championship and winning the Heisman Trophy by nearly 2,000 total points in the voting tally.
The Bengals selected Burrow at No. 1 overall in the 2020 NFL Draft and the quarterback immediately emerged as a favorite to win the NFL Offensive Rookie of the Year award, but experienced a season-ending knee injury in November 2020.
Burrow bounced back to lead Cincinnati to a 10-6 record as a starter and an AFC North Division title prior to his current playoff run, which has included victories over the Las Vegas Raiders in the Wild Card round; the Tennessee Titans in the Divisional Round; and the Kansas City Chiefs in the AFC Championship Game.