This Is The Best 24-Hour Restaurant In Massachusetts
By Jason Hall
February 9, 2022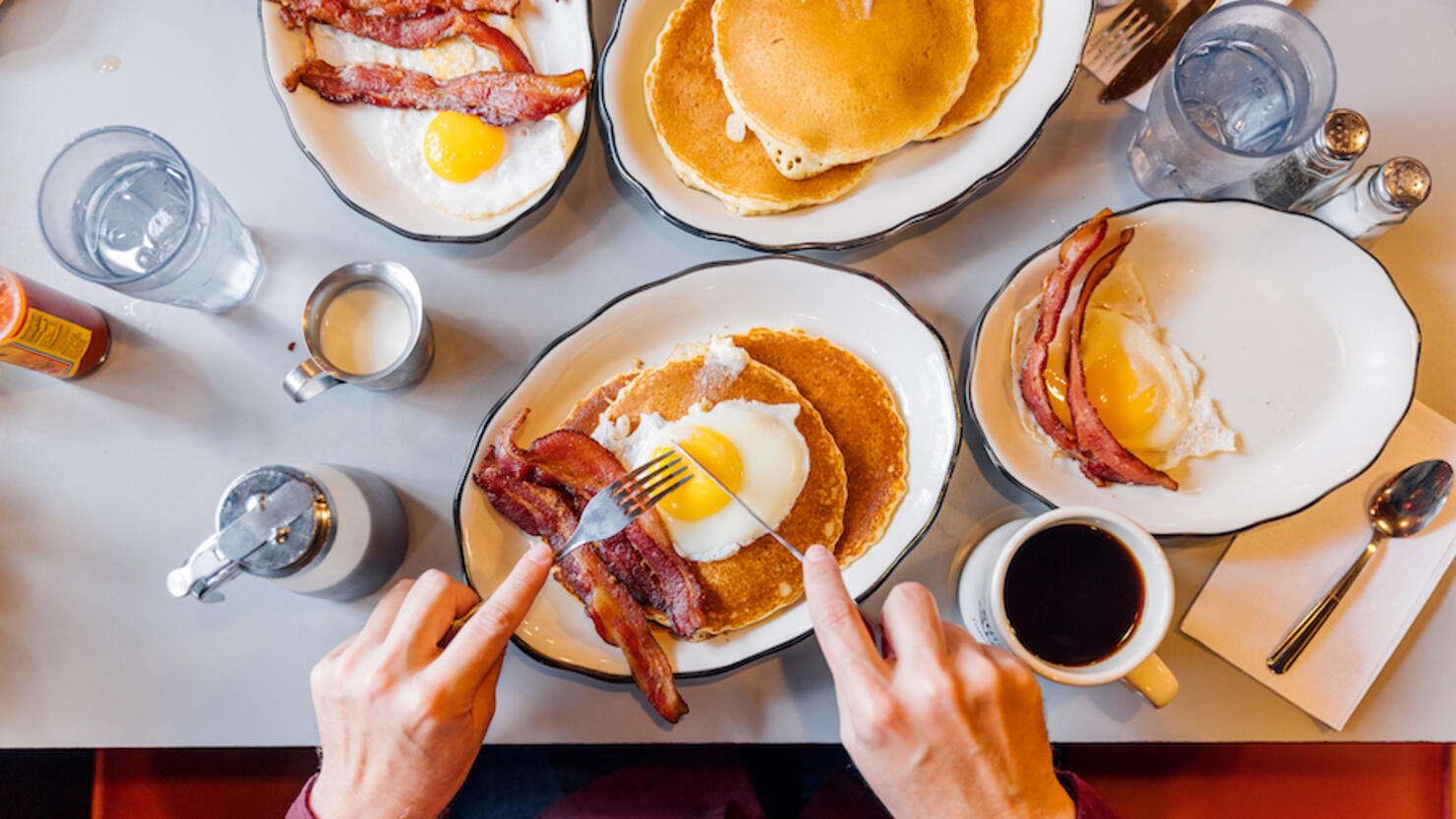 A Boston bakery is being credited as having the best 24-hour restaurant in Massachusetts.
Eat This, Not That compiled a nationwide list ranking the best 24-hour restaurants in every state, which included Bova's Bakery as the top choice for the Bay State.
"Boston is home to a ton of great bakeries, but not many are serving the same delicious items that Bova's Bakery is serving at all hours of the day," Eat This, Not That's Megan Dubois wrote. "Since 1926, the bakery has been making cream puffs, turnovers, whoopie pies, and more."
Here is Eat This, Not That's full list of the best 24-hour restaurants in every state:
Alabama- Al's Deli and Grill (Birmingham)
Alaska- Leroy's Family Restaurant (Anchorage)
Arizona- The Taco Shop Company (Tucson)
Arkansas- Lucy's Diner (Rogers)
California- Kitchen24 (West Hollywood)
Colorado- The Breakfast King (Denver)
Connecticut- Elmer's Diner (Danbury)
Delaware- Golden Dove Diner Restaurant (New Castle)
Florida- Havana Cuban Food (West Palm Beach)
Georgia- The Majestic Diner (Atlanta)
Hawaii- M.A.C. 24/7 (Honolulu)
Idaho- California Mexican Food (Boise)
Illinois- White Palace Grill (Chicago)
Indiana- Howie's Diner (Lawrenceburg)
Iowa- Maria's Mexican Food (Des Moines)
Kansas- Pancho's Mexican Food (Overland Park)
Kentucky- Burger Boy Diner (Louisville)
Louisiana- Deja Vu Restaurant and Bar (New Orleans)
Maine- Dysart's Restaurant and Truck Stop (Hermon)
Maryland- Broadway Diner (Baltimore)
Massachusetts- Bova's Bakery (Boston)
Michigan- Duly's Place (Detroit)
Minnesota- Lange's Cafe (Pipestone)
Mississippi- Waffle House
Missouri- Hayes Hamburger and Chili (Kansas City)
Montana- Shellie's Country Cafe (Helena)
Nebraska- Hi-Way Diner (Lincoln)
Nevada- Cafe Americano (Las Vegas)
New Hampshire- Red Arrow Diner (Manchester)
New Jersey- Broadway Diner (Bayonne)
New Mexico- Penny's Diner (Belen)
New York- Veselka (New York City)
North Carolina- Midnight Diner (Charlotte)
North Dakota- Kroll's Diner (Fargo)
Ohio- Fritzy's Old-Fashioned Diner (Columbus)
Oklahoma- Perry's Restaurant (Oklahoma City)
Oregon- The Original Hotcake and Steak House (Portland)
Pennsylvania- The Dining Car and Market (Philadelphia)
Rhode Island- Patriots Diner (Woonsocket)
South Carolina- Hilton Head Diner Restaurant (Hilton Head Island)
South Dakota- Giliberto's Mexican Taco Shop (Sioux Falls)
Tennessee- E's 24 Hour Cafe (Memphis)
Texas- Katz's Never Kloses (Houston)
Utah- Belgian Waffle and Omelet Inn (Midvale)
Vermont- P & H Truck Stop (Wells River)
Virginia- Tosokchon (Annandale)
Washington- Lost Lake Cafe and Lounge (Seattle)
West Virginia- Dwight's of St. Albans (St. Albans)
Wisconsin- Omega Restaurant (Milwaukee)
Wyoming- Penny's Diner (Cheyenne)