WATCH: LeBron James Becomes NBA's All-Time Combined Leading Scorer
By Jason Hall
February 13, 2022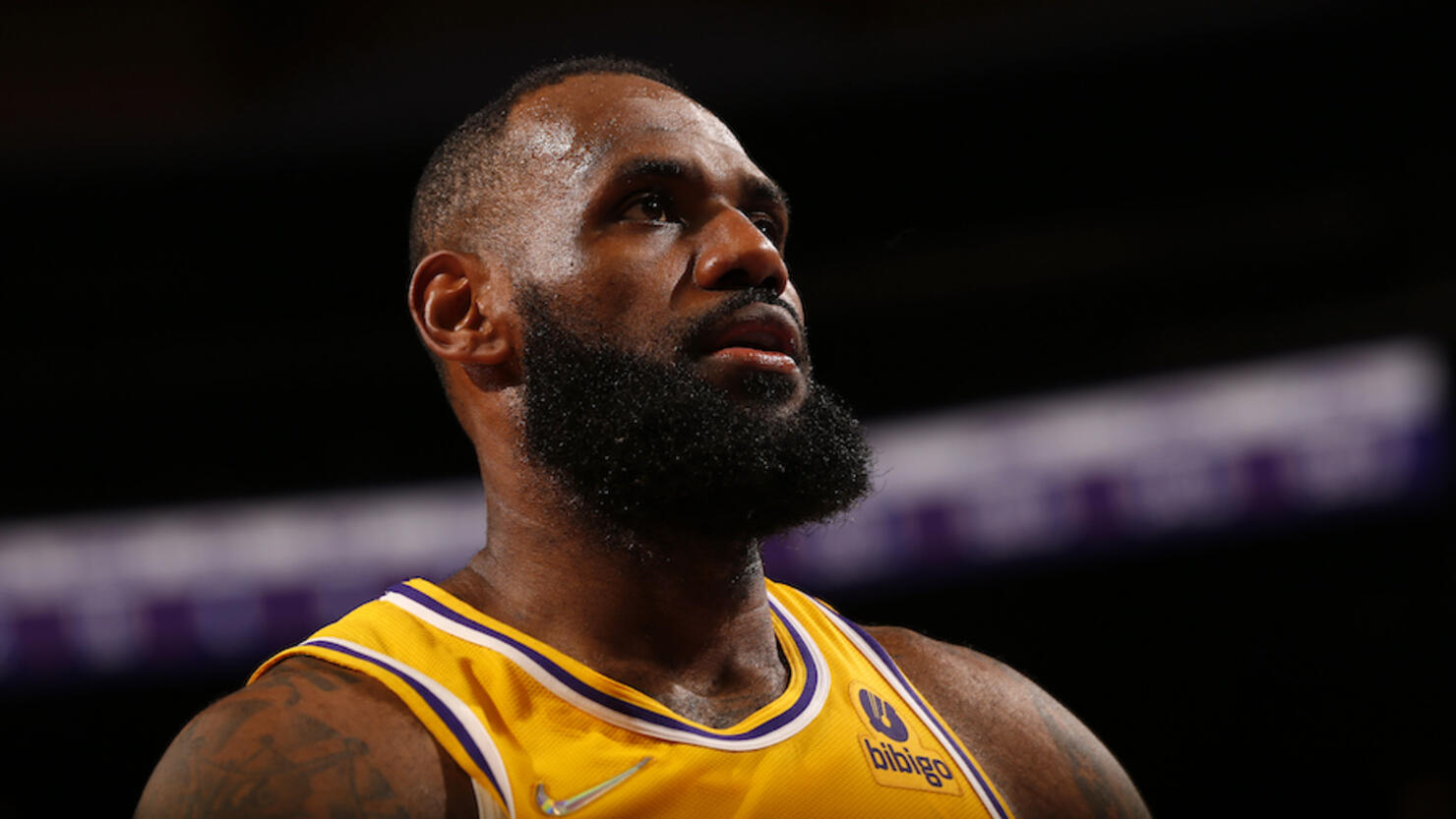 Los Angeles Lakers forward LeBron James became the NBA's all-time leading scorer during Saturday's (February 12) 117-115 loss to the Golden State Warriors.
James hit a 3-pointer with 7:07 left in the third period to give himself his 21st point of the game and his 44,152 in regular-season and postseason play, which surpassed Basketball Hall of Famer and fellow Laker Kareem Abdul-Jabbar's previous record of 44,149 combined points (38,387 regular season, 5,762 playoffs).
The four-time NBA champion finished Saturday's game with 26 points, giving him 44,157 combined all-time and 36,526 in regular season play, which still trails Abdul-Jabbar and Basketball Hall of Famer Karl Malone (36,928) for third all-time without counting the postseason.
However, James was critical of his own late-game struggles Saturday, finishing 1-for-10 shooting in the fourth quarter, which included missing the first of three potentially game-tying free throws with 2.4 seconds remaining.
The Lakers also managed to give up a six-point lead with 3:47 remaining.
"It's hard for me to speak on it now because I hate doing anything when it comes in a loss. And we had an opportunity to win a big game tonight," James said after the game via ESPN.
James has led all players in postseason scoring since surpassing Basketball Hall of Famer Michael Jordan's previous record (5,987) in 2017.
The 37-year-old is currently averaging 31.2 points per game -- trailing only Philadelphia 76ers center Joel Embiid for the most among all NBA players --and has scored 25 points or more in 22 consecutive games, which is the longest steak of his legendary 19-year career.