Notorious B.I.G.'s Estate, OneOf Announce Biggie's First NFT Collection
By Tony M. Centeno
March 9, 2022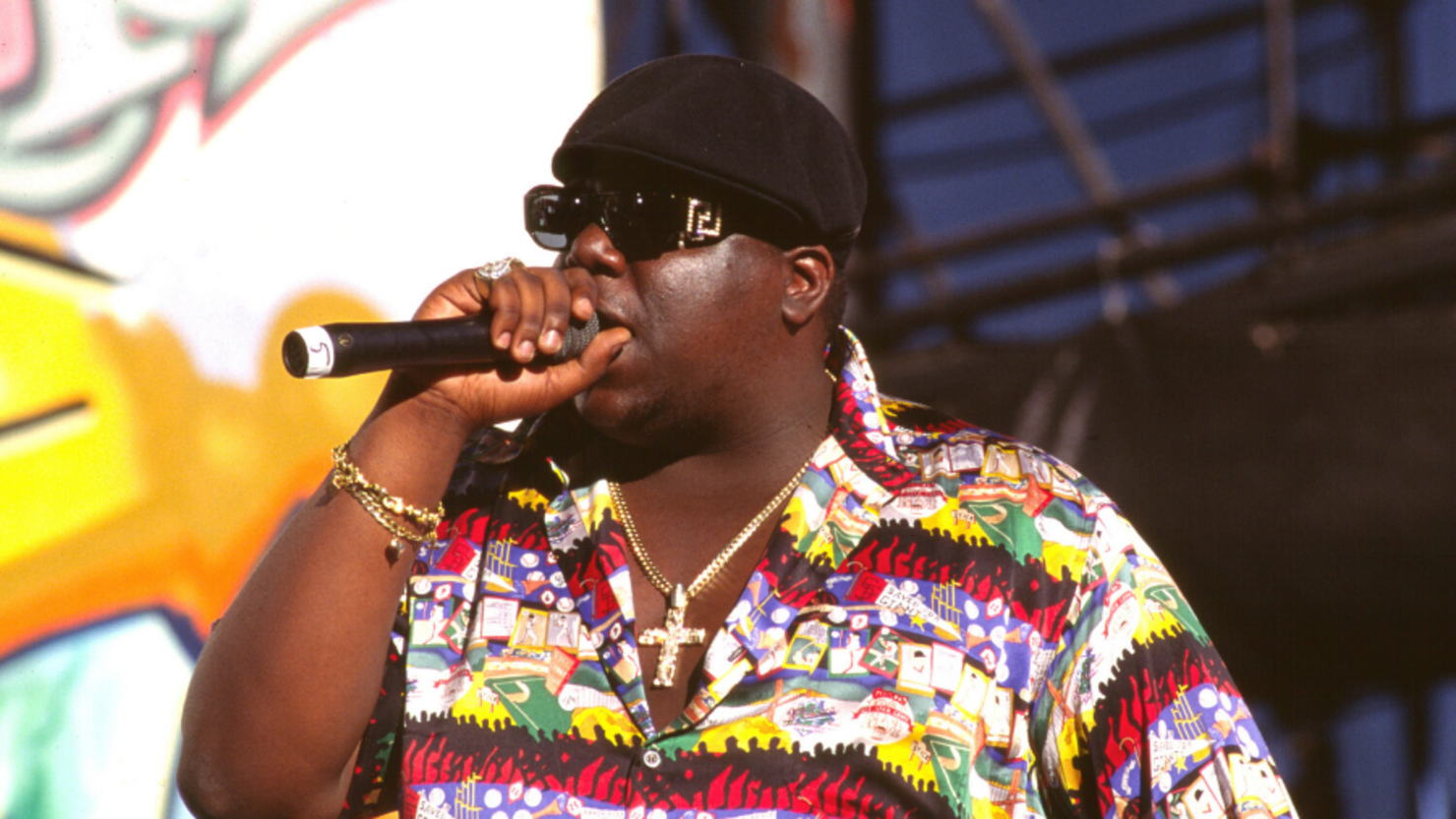 The estate for Christopher Wallace, a.k.a. The Notorious B.I.G. is teaming up with Green Web3 company OneOf for the late rapper's first-ever NFT collection.
On Wednesday, March 9, The Notorious B.I.G. NFT collection was announced with the support of Biggie's mother, Voletta Wallace. The collection will honor the life and times of the Brooklyn rapper and will be minted on Tezos, which is more "energy-efficient, security-focused, and seamlessly upgradable" than other blockchains. The concept was crafted by Willingie, Inc.'s Elliot Osagie and Voletta's manager Wayne Barrow. Specific details surrounding the NFT collection have yet to be revealed. Although there's no set release date, a landing page for the collection has already been set up via OneOf's website.
"We are excited about our partnership with OneOf and their expertise to memorialize my son Christopher with this first official NFT drop to give his fans an opportunity to participate in and honor their love of him and his music," Voletta Wallace said of the collaboration.
More information regarding the upcoming drop will be available soon but for now, fans can sign up to receive instant updates. Proceeds from the NFT collection are set to go towards the Christopher Wallace Memorial Foundation.
Biggie's estate is clearly going all in this year to celebrate the "Who Shot Ya?" rapper's legacy. Last month, the estate announced its plans to release a 25th Anniversary super deluxe box set for Life After Death. The rare package comes complete with eight LPs including "Hypnotize" 12", "Mo Money Mo Problems" 12", "Sky's The Limit" 12", and "Nasty Boy" 12". The commemorative box set also contains a commemorative booklet, which features exclusive photos from the album cover shoot, liner notes by Sheldon Pearce, and reflections from members of the team who worked on the original album release. The box set arrive on June 10 but you can pre-order it now.