This Is The Best Bagel In Massachusetts
By Jason Hall
April 4, 2022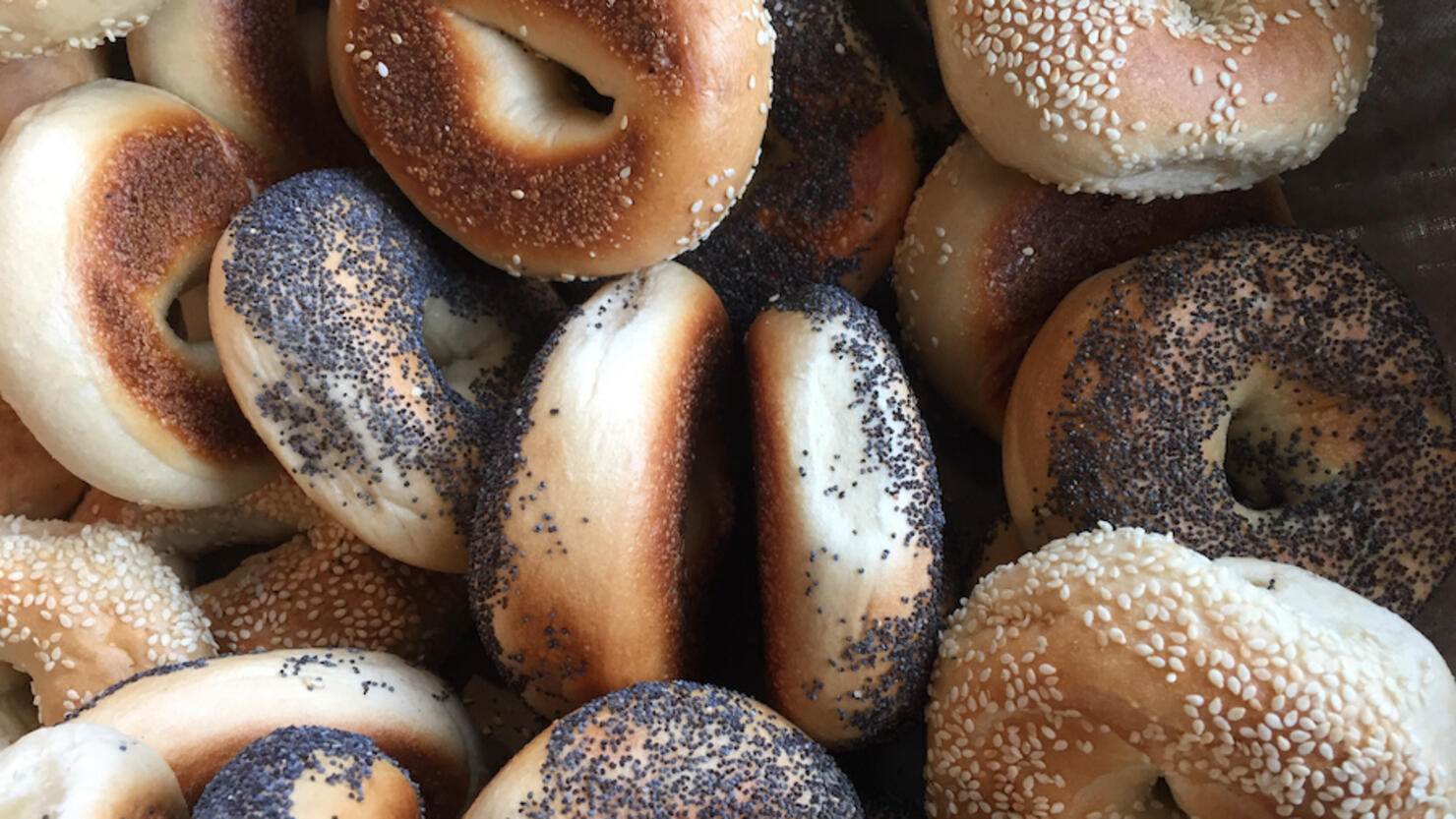 A Chelsea restaurant is being credited as having the best bagels in Massachusetts.
Eat This, Not That compiled a nationwide list ranking the best bagels in every state, which included Katz Bagel Bakery as the top choice for Massachusetts.
"Besides its pitch-perfect NYC-style bagels, this corner shop just outside Boston began slathering red sauce and cheese on leftover bagels and selling them late night back in the 1970s," Eat This, Not That's Tanya Edwards wrote. "Yes, they claim to have invented the pizza bagel. We don't know if that's true, but we do know they're delicious."
Here is Eat This, Not That's full list of the best bagels in every state:
Alabama- Big Blue Bagel Deli (Auburn)
Alaska- The Bagel Shop (Homer)
Arizona- Hot Bagels and Deli (Various locations)
Arkansas- Ozark Mountain Bagel Co. (Bentonville)
California- Brooklyn Bagel Bakery (Los Angeles)
Colorado- Rosenberg's (Denver)
Connecticut- The Original Bagel King (Fairfield)
Delaware- Surf Bagel (Rehoboth)
Florida- Brooklyn Water Bagel (Various locations)
Georgia- Emerald City Bagels (East Atlanta Village)
Hawaii- Westside Bagels (Lahaina)
Idaho- Sarah's Bagel Cafe (Boise)
Illinois- Kaufman's Bagel and Delicatessen (Skokie)
Indiana- Ripple Bagel Deli (Indianapolis)
Iowa- Borough Bagels (Clive)
Kansas- Wheatfield's Bakery Cafe (Lawrence)
Kentucky- Cold Smoke Bagels in the Logan Street Market (Louisville)
Louisiana- Flour Moon Bagels (New Orleans)
Maine- Union Bagel Company (Portland)
Maryland- Bottoms Up Bagels (Baltimore)
Massachusetts- Katz Bagel Bakery (Chelsea)
Michigan- New York Bagel (Various locations)
Minnesota- Asa's Bakery (Minneapolis)
Mississippi- Big River Bagels (Clarksdale)
Missouri- Protzel's Delicatessen (Clayton)
Montana- The Sourdough Bagel (Billings)
Nebraska- The Bagel Bin (Omaha)
Nevada- Life's a Bagel (Las Vegas)
New Hampshire- Bagel Alley (Nashua)
New Jersey- Wonder Bagels (Jersey City)
New Mexico- New York on Catron (Santa Fe)
New York- Ess-a-Bagel (New York City)
North Carolina- Benchwarmers Bagels (Raleigh)
North Dakota- BernBaum's Bagel (Fargo)
Ohio- Lox, Stock, and Brisket (Shaker Heights)
Oklahoma- Old School Bagel Cafe (Tulsa)
Oregon- Henry Higgins Boiled Bagels (Portland)
Pennsylvania- Kaplan's New Model Bakery (Philadelphia)
Rhode Island- Rebelle Artisan Bagels (Providence)
South Carolina- Bagel Nation (Charleston)
South Dakota- Black Hills Bagel (Rapid City)
Tennessee- Mitchell Delicatessen (Nashville)
Texas- Nervous Charlie's (Austin)
Utah- The Bagel Project (Salt Lake City)
Vermont- Myer's Bagel Bakery (Burlington)
Virginia- Yorgo's Bageldashery (Norfolk)
Washington- Mt. Bagel (Seattle)
West Virginia- Royalicious (Charles Town)
Wisconsin- Allie Boy's Bagelry & Luncheonette (Milwaukee)
Wyoming- Pearl Street Bagel (Jackson)