Texas Rattlesnake Appears To Have Bit Itself To Death In Shocking Photo
By Dani Medina
April 5, 2022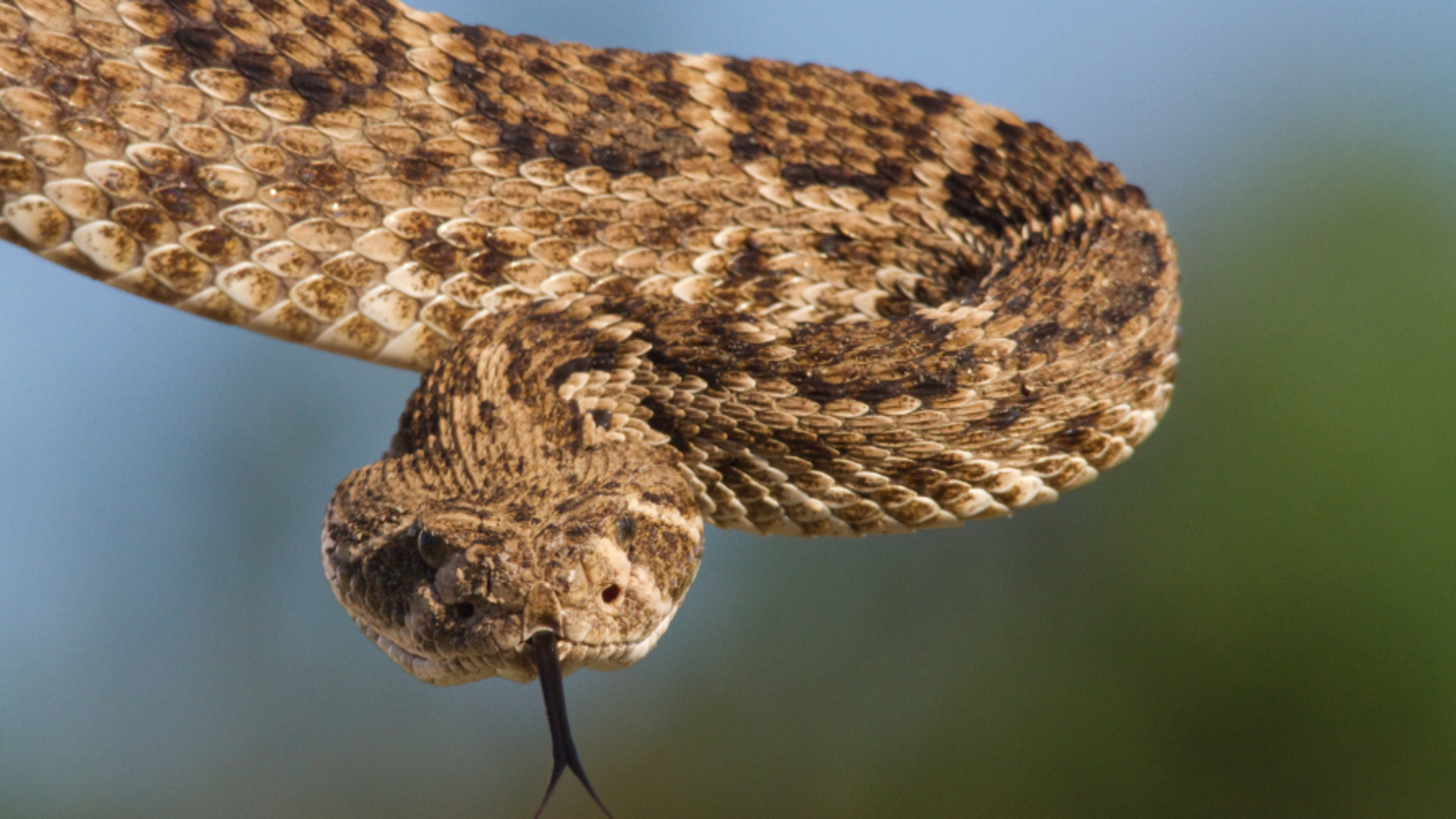 A venomous rattlesnake has apparently bit itself to death after a Texas researcher came across a shocking sight last week about 200 miles west of Fort Worth.
A researcher for the Rolling Plains Quail Research Ranch by the name of L. Micek came across a dead western diamondback rattlesnake while out tracking birds. According to the Research Ranch's Facebook post, the snake apparently died from self envenomation.
"One of its fangs was still punctured into its own back when I found it and the body was still fresh," the researcher said. "Most venomous snakes are believed to have some immunity to their own venom, but there are a few cases of fatal self envenomation. In the very rare chance a venomous snakes does bite itself and dies, other factors such as disease or stress are the major reasons for a fatality."
Some who commented on the post posed alternate theories for how the western diamondback rattlesnake might have died.
"Snakes often will go into twisting convulsions when they die and I would be willing to think that it merely hung a fang in itself as it was dying. Something else killed it," one user said.
"The bite definitely looks like it is in the heart area. I would guess the snake had a heart issue that killed it. The area hurt so the snake bit it but it did not die from venom," said another.
According to the Fort Worth Star-Telegram, there is precedent for snakes to die as a result of injecting their venom into themselves. Snakes can strike at itself due to conditions like stress, overheating or poor eyesight.
Whatever the snake did to itself, it's important to be safe in situations where you might encounter a venomous snake. "After running across this snake, I'm definitely going to be more cautious out in the field," the researcher said.