NYC Subway Shooting Suspect In Custody: Report
By Jason Hall
April 13, 2022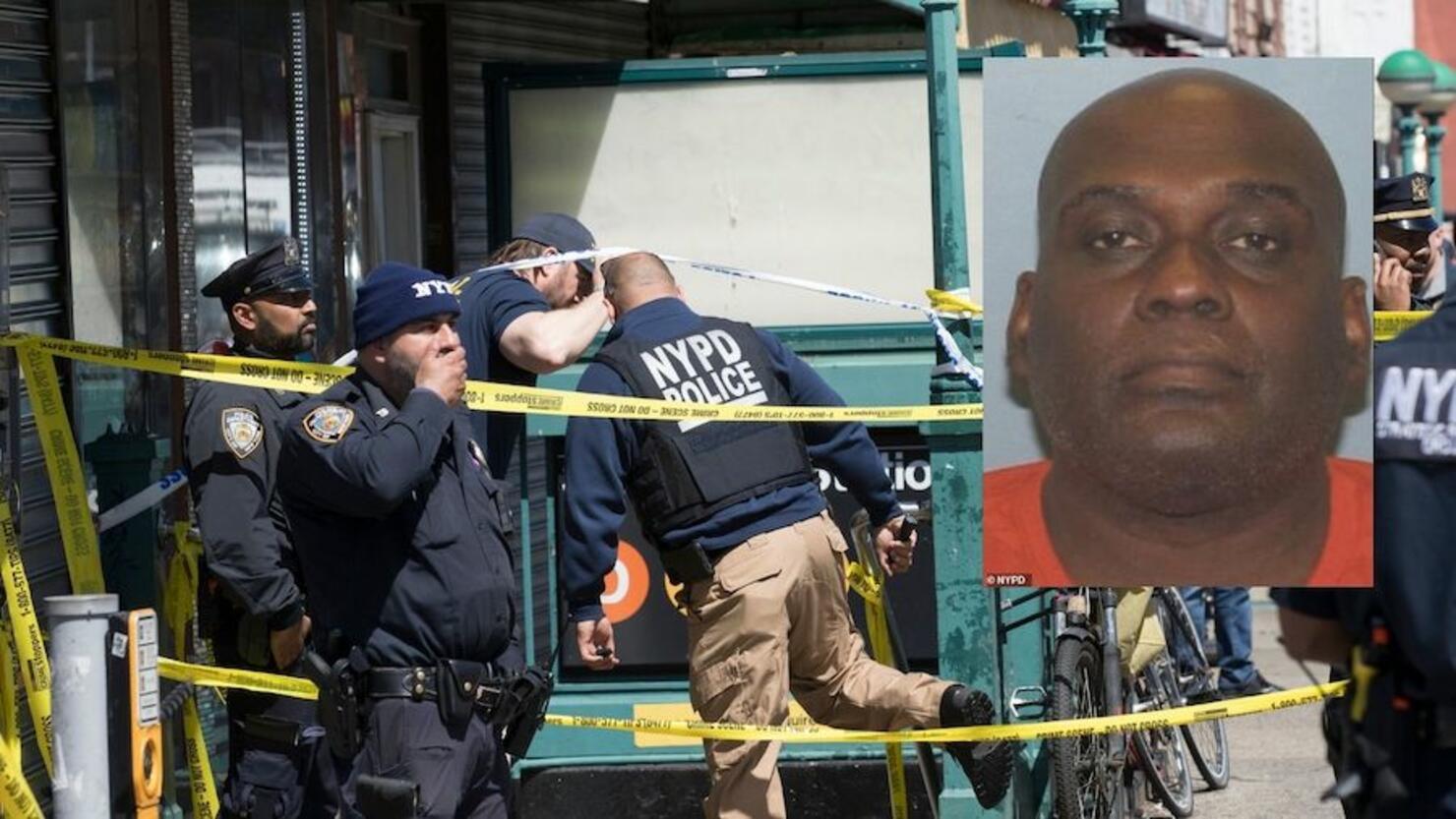 Photo: Getty Images/New York City Police Department
Frank James, the man wanted in connection to the mass shooting at a New York City subway, is reportedly in custody in Manhattan, four law enforcement sources with direct knowledge of the case confirmed to NBC 4 New York on Wednesday (April 13).
The sources confirmed a man matching James' description was arrested near St. Marks and First Avenue and additional details are expected to be released later Wednesday.
A video showing a man believed to be James getting detained in New York City was shared online Wednesday.
At least 21 people injured were injured -- including seven who remained hospitalized on Wednesday -- during a shooting at a Brooklyn subway station where several undetonated devices were found at the scene Tuesday (April 12) morning, authorities confirmed via the Associated Press.
NYPD officials and senior law enforcement officials confirmed a man in a gas mask and orange construction vest is believed to have tossed a smoke canister on the platform to distract the busy crowd before opening fire.
New York Police Commissioner Keechant Sewell confirmed the department was investigating the situation as an "active shooter incident," but clarified that "there are currently no known explosive devices on the subway trains, and this is not being investigated as an act of terrorism at this time" during a press conference Tuesday via NBC 4 New York.
FDNY confirmed it responded to a call for smoke at the 36th Street and Fourth Avenue subway station and located four gunshot victims upon arriving at the scene at around 8:30 a.m.
The New York City Police Department shared an advisory for citizens to "avoid the area of 36th Street and 4th Avenue area in Brooklyn" amid an ongoing investigation Tuesday (April 12) morning.