WATCH: 'Young Rock' Teases 'WrestleMania' Dream Match
By Jason Hall
April 13, 2022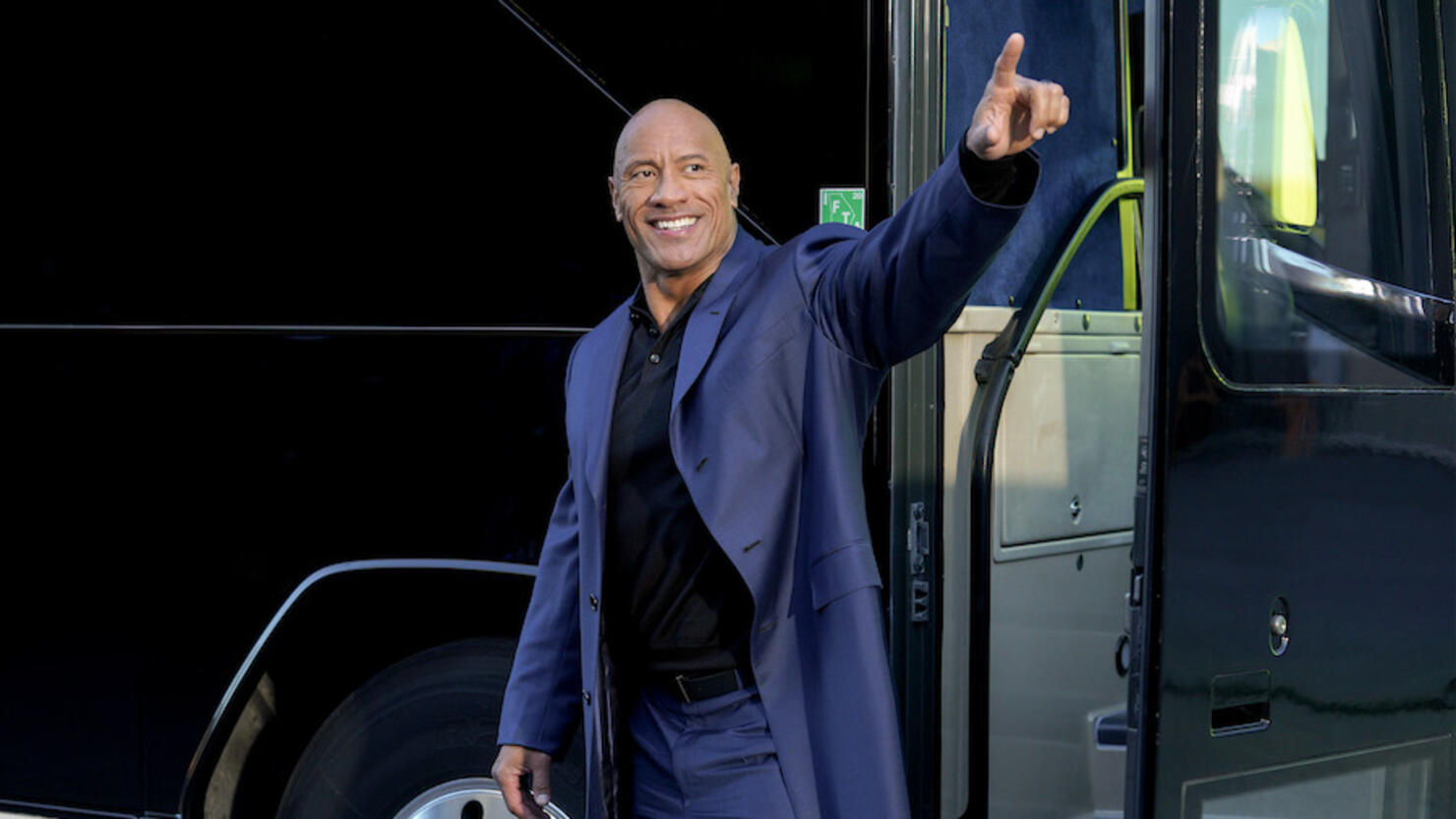 The NBC series Young Rock teased a WrestleMania dream match involving its title character and WWE's top superstar.
Tuesday (April 12) night's episode of the comedy series chronicling WWE legend and box office megastar Dwayne 'The Rock' Johnson's youth included a scene in which a younger version of Johnson is watching the Royal Rumble with several family members, including his cousin, Joe Anoa'i, better known to wrestling fans as current undisputed WWE world champion Roman Reigns.
During the scene, a 10-year-old version of 'The Tribal Chief' clutches Johnson's neck and yells "acknowledge me" to the full room, a nod to Reigns' catchphrase.
The current version of Johnson explains in a voiceover that the child is "my cousin Joe, who would later go by Roman Reigns, future WWE champion," as a list of Anoa'i's accolades is shown.
"Come on, Dewey, let's wrestle," the child version of Anoa'i pleads to the version of Johnson in his early 20s.
"No, the world's not ready. A match that big can only happen at 'WrestleMania," Johnson responds.
The potential feud was also addressed on a recent episode of the docuseries WWEEvil.
A potential match between Reigns and The Rock has long been speculated since Anoa'i began his current "Tribal Chief" incarnation of his character in 2020, which has included the dominant champion making numerous references to being the "Head of the Table" of his legendary wrestling family during his nearly two-year long title run.
Last year, Anoa'i addressed rumors of possibly working with Johnson and John Cena -- prior to their eventual SummerSlam match -- during an appearance on ESPN's SportsNation.
"I get this a lot with Dwayne, and then John Cena as well...If I were these guys, I don't know if I'd want to come back and deal with me," Reigns said. "I'm a problem right now for everybody. So, if I were them, I would stay on set. I'd keep pumping out these streaming service movies. Don't come to my ring, is what I would do."
Reigns has served as WWE's franchise player, a role previously held by Cena for nearly two decades before transitioning to acting. The former Georgia Tech football standout has closed out WrestleMania during six of the last eight years, which included retaining the Universal title and winning the WWE championship in a title-for-title match against Brock Lesnar earlier this month.
Reigns had previously spent the majority of his run as a top WWE star playing a protagonist role, but emerged as SmackDown's top villain after returning to action in August 2020.
The Rock made his last WWE appearance during SmackDown's 20th anniversary episode and wrestled his last match at WrestleMania 32 (2016), appearing in an impromptu match against then-Wyatt Family member Erick Rowan, which escalated into a brawl that saw Cena run out to assist his fellow wrestler-turned-actor.
Johnson also made his WWE return after a several-year absence in the lead-up to WrestleMania 27 (2011) and served as the event's host, which saw him cost Cena the victory in his main event WWE Championship match against The Miz.